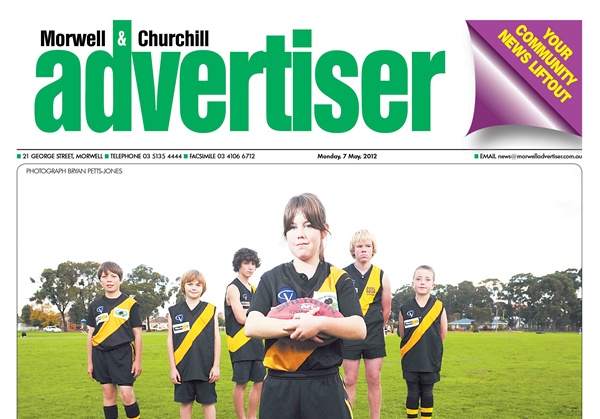 THE past 40 years on the job, most of it spent serving as a police officer in regional Victoria, have seemingly flown by for Leading Senior Constable Gary Mills.
Ldg Snr Const Mills, who has manned the one person police station in Boolarra for the past nine years, said part of the reason the years seem to have gone by so quickly was because he enjoyed his job and the lifestyle.
"It seems like yesterday I got this job," Ldg Snr Const Mills said, as he pinned a newly-received badge from Regional Commander Assistant Commissioner Wendy Steendam on his jacket.
The veteran policeman received the Victoria Police Service Medal 40 years clasp and National Police Service medal in a ceremony in Moe on 1 May, alongside 18 other long-serving colleagues from the Latrobe Police Service Area.
He received a huge round of applause from his fellow police members for his years of service.
Ldg Snr Const Mills said 26 years of his four-decade career with Victoria Police had been spent running small country town police stations, mostly in and around the Latrobe Valley.
This is his second stint in Boolarra.
"I enjoy being involved in local community groups and the country is a fantastic place to bring up the family," the Traralgon-born policeman said.
The most rewarding part of his career was having previously-troubled adults who have recently become parents, come up to him to thank him for getting them back on the right path, he said.
"That always gives me a huge amount of pleasure," he said.
When asked about the most harrowing time in his career, Ldg Snr Const Mills said the 2009 bushfires were extremely stressful.
"There was a time when the town came under threat; although we did not have any fatalities, it was extremely trying and stressful time," he said.
"I coped with it just taking one day at a time."
In addition to running the town's police station, Ldg Snr Const Mills has a strong passion for horseback riding and the local pony club.
"It's great to see the kids develop and grow," he said.
When asked if he was considering retirement, Ldg Snr Const Mills laughed it off, saying he had not thought about it yet.
In some sage words to young police members just starting their careers, Ldg Snr Const Mills advised them to "live your dreams".
"No two days on the job are the same; every morning I wake up with no idea of what I'll be faced with.
"Just enjoy your work; it's a fantastic journey."