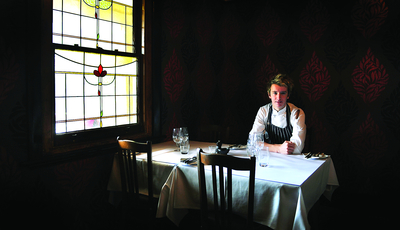 A RENDEZVOUS with one of France's greatest chefs would be a dream come true for Traralgon chef Jacob Hoskin.
The 17 year-old chef, who has previously bagged a national award, is currently in the running for the Thierry Marx Career Development Award – an award which could secure him a ticket to the cultural capital of the world.
"I'm trying not to be too nervous… but this is the biggest competition I've ever taken part in," Jacob said.
"It's a one in three chance of winning but I'm just going to go and give it a crack."
At just 17 years of age, Jacob's birthday could be spent on a flight to Paris – a possibility the young chef is "trying hard not to think too much about".
After coming up with two recipes using secondary cuts of meats and some not-so-traditional ingredients, Jacob was selected as one of nine chefs to enter into the competition.
"I grow a lot my own stuff and I like using different ingredients," Jacob said, as to the inspiration behind his latest recipes.
"I've used celeriac cream, organic turnips and purple carrot puree (as some of the ingredients).
"I always like to try out something different and see how it goes."
With pressure mounting on the young chef since his recent win at a national competition, Jacob, who works at Neilson's restaurant in Traralgon, said a passion for cooking was what set him apart.
"I love going to work everyday; it doesn't matter if I have to do 50 hours a week, I love it," he said.
With his eyes set on Paris, the young chef said he was proud of his achievements and hoped to set up his own restaurant one day.
The competition, now in its sixth year, gives two winning apprentices the experience of a month's work with master chef Thierry Marx.
Winners of the competition are expected to be announced on 19 July at Crown Melbourne, after each finalist prepares two dishes before a panel of judges.