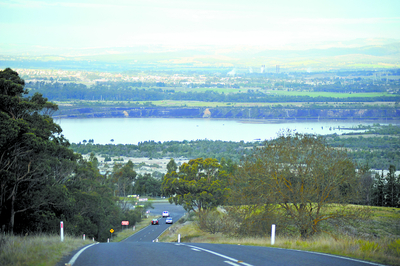 WATER continues to gush into the Yallourn open cut coal mine this week though a coal supply conveyor belt was reinstated on Wednesday.
Yallourn director of operations and construction Michael Hutchinson was busy conducting post-earthquake assessments at Yallourn yesterday and unable to update The Express on current works at the mine, but TRUenergy spokesperson Karl Kitchen said the transport conveyor had remained operational in the aftermath of the quake.
An intensive repair effort has been underway at the mine since the Morwell River broke its banks in heavy rains earlier this month, inundating it with water, shutting down its coal supply conveyor lines and forcing the power station to reduce generation capacity to 25 per cent.
Environment Protection Authority has approved TRUenergy to pump the water mass directly into the Latrobe River.