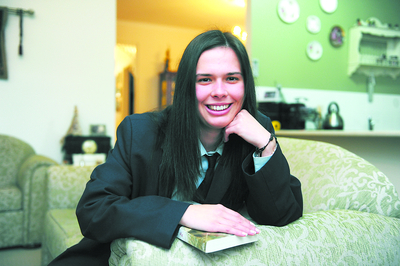 Traralgon's Mikaela Ryan was the only Latrobe Valley student to be recognised at the Premier's VCE Awards, at a ceremony held in Melbourne recently.
The Lavalla Catholic College year 12 student honed her business skills by taking on a business administration course while in year 10, earlier than most of her peers.
While most award holders are currently university-enrolled students, Ms Ryan's decision to take on the course earlier, earned her the award prior to completing her secondary education.
"From the advice I got, I thought it would be easier to do the subject earlier," Ms Ryan said.
"It was pretty full on, but we had a really good teacher… and I put in a lot of work and preparation as well."
While Ms Ryan admitted to being "surprised" on initially hearing of her achievement, she said she felt relieved knowing her hard work had paid off.
Naming her business administration teacher Annemarie Clarke as a "great role-model", the 18 year-old said having a knowledge of the business sector would "go a long way".
"No matter what you do, it's always good to understand how the business administration side of things work," Ms Ryan said.
"I want to be an architect or a photographer but having a good business sense is always good to have."
With plans for a diploma in photography next year, Ms Ryan has also set her sights on Deakin University's architecture course in Melbourne.
However, she said her tertiary education plans may have to be put on hold, as she takes a gap year to follow her passion for photography.
With a state award now tucked under her belt, Ms Ryan said she hoped her award would serve as a motivator for other regional students.
"I'm sure the award will give me recognition when it comes to uni and getting a job, but I hope it motivates other people to work hard as well," Ms Ryan said.
"We get good support at school and with a little bit of effort, you can do it."