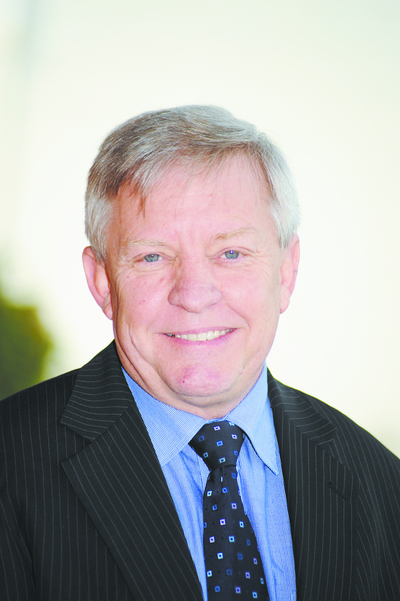 DURING the Baillieu Government's first year in office in Victoria, about 11,000 jobs were lost across Gippsland and the Latrobe Valley, according to the State Opposition.
Labor State Member for Eastern Victoria Region Matt Viney made the claim after he met with local community groups, small businesses, Latrobe City Council representatives and the Gippsland Trades and Labour Council recently to discuss jobs strategies for the region.
Mr Viney claimed the State Government had "left behind infrastructure", citing figures which indicated infrastructure investment fell by 6.8 per cent in Victoria in 2011, compared to growth of 30 per cent nation-wide.
"Nothing is more important to people in the Valley than having a job; yet under the Baillieu Government, Gippsland's unemployment rate over the last year has gone up, and more than 11,000 local people have lost their jobs since December 2010," Mr Viney said.
Though the most recent Australian Bureau of Statistics data showed Gippsland's jobless rate for May, had dropped compared with previous months, Mr Viney maintained from December 2010 to December 2011, the figure showed "an overall increase of the unemployment rate" in the region.
He told The Express his information indicated job cuts had occurred in timber manufacturing and, on a small but frequent basis, across the region's small and medium-sized businesses.
Mr Viney's claims were refuted by State Member for Morwell Russell Northe who said the statistics referred to were "very easy to manipulate" and "absolutely false".
"To say these jobs were 'lost' is the wrong term; people move on, retire, change jobs and move interstate, for example, and what Mr Viney has forgotten to talk about is the jobs that have been created in that context."
"If Mr Viney really wants to put forward a case that the Labor Party cares for jobs, he should talk to the Prime Minister about the carbon tax and its dire implications on the Latrobe Valley."
Mr Viney said the previous 11 years of State Labor Government had seen employment "increase every year", partly due to increased expenditure on infrastructure.
Mr Northe said the legacy of some of those projects, including smart meters and the Wonthaggi desalination plant, were still "costing" Victorians and they had "no credibility at all."
While Mr Viney said Labor had managed "investment and good management" through the first global financial crisis, Mr Northe said Victoria faced tougher economic times now, evident from $6.1 billion that had been "ripped from forward estimates" in the state budget.
Mr Viney said the "overwhelming" priority identified by participants at the local jobs forum, also attended by Shadow Treasurer Tim Holding and Shadow Employment Minister Tim Pallas, was the need for "skills training" and their "disappointment at TAFE cuts".
"I would say that it's simply madness to be cutting skills training when unemployment is increasing," he added.