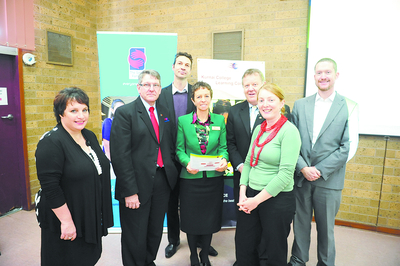 THE recent community forum for an innovative education partnership pilot for Kurnai College attracted more than 60 people.
Gippsland Education Partnerships Hub seeks to connect Kurnai College and the community by building community and parental engagement to support young people and their families at the school, a Hub spokesperson said.
The briefing, held in Morwell, followed a year of planning and consultation.
The Hub, initiated by the Gippsland Education Precinct, will start at Kurnai next term.
On the day, community organisations spoke about how they anticipated the Hub, a partnership between The Smith Family, Kurnai College and Monash University, would help them work more closely with the school.
A spokesperson said the well-attended forum indicated there was "an enormous amount of energy and enthusiasm for the project".
It will be co-ordinated by two partnership coordinators', employed by The Smith Family and based at the school. The spokesperson said the Hub would focus on student well-being and engagement, supporting learning, careers and pathways, and parental engagement.