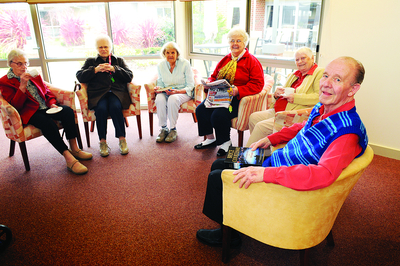 WITH reports of booming influenza cases in Victoria yet to trickle through to the Latrobe Valley, a local medical expert has urged people to protect themselves and their families against the potentially deadly virus.
Recent reports have put Victorian flu cases up 60 per cent on last year, with seven deaths reported nationally as of last week, although Latrobe Regional Hospital general manager of sub-acute services Claire Kent, whose responsibility covers infection control, said she had not received official notification of a flu epidemic
"We are obviously seeing some people already coming in this winter suffering influenza, but currently we haven't noticed a huge difference from last year to this year," Ms Kent said.
A call out to Express Facebook readers regarding flu symptoms and pre-emptive vaccinations this season, attracted mixed opinions on the necessity of flu shot.
"Work gives us a flu shot each year, it hurts like hell but better then weeks of flu," reader Wombat Lyons said.
"My two year-old son who has asthma needs one but I can't get him well enough to go get one," Sarah Sutton said, while 'Jenny Mc' said she had a friend hospitalised in Traralgon with the flu.
However, Cairen Hunter said she was not convinced flu shots were justified, despite already having caught the flu this winter.
"(I was) sick with gastro for six days, and then a week later the flu. Admittedly, it wasn't the worst case of the flu ever – I was bedridden for only a day or so but it knocked me about," Ms Hunter said.
However Ms Kent said while flu symptoms, including serious headaches, "hacking" coughs, and muscle aches and pains were manageable though uncomfortable for the general population, the symptoms could be much more severe for children and the elderly.
"In aged care facilities influenza can spread quite rapidly; (with) the frail and older population we see an increase of deaths over winter," Ms Kent said.
"And children definitely are more susceptible; children are more likely to be mixing with each other coughing, sneezing and touching each other, and are generally not used to good hygiene practice.
"It's important that people accept vaccinations when on offer, and it needs to happen each year; the one shot won't protect you for five years."
Ms Kent said people should ensure they followed good hygiene practices, and if symptoms occured, to ensure the required five days of rest were had.
She reminded employees not to return to work too quickly.