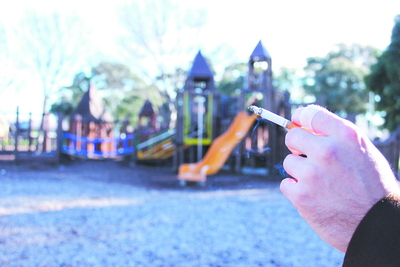 STATEWIDE statistics may indicate smoking rates have declined to less than 15 per cent, but a local health care service provider cautions this may not be the case in the Latrobe Valley.
Although Latrobe Community Health Service welcomed the news of the falling figures, which also indicated smoking rates were declining most rapidly among young and disadvantaged people, it said it was "unlikely" numbers in the Valley had dropped to this extent.
"Unfortunately, the smoking rates in Latrobe Valley are much higher than the Victorian average," LCHS executive director of primary health Rachel Strauss said.
According to LCHS' statistics, Latrobe Valley smoking rates in 2008 were 29.6 per cent compared to the Victorian average of 19 per cent.
"For the health of the community, we want to reduce this significantly and have recently established a new prevention initiative in Latrobe City," Ms Strauss said.
"The Latrobe Community Prevention team, a partnership between LCHS, Latrobe City Council, and the Department of Health, will address preventative health issues including smoking.
"The aim is to reduce risk of preventable chronic disease where people live, learn, work and play."
She said the main issues to be addressed included reducing smoking rates, increasing fruit and vegetable consumption, increasing activity and reducing alcohol consumption.
The shrinking smoking population has been attributed in part to tobacco control activity including increasing cigarette prices, more anti-smoking messages and an expansion of smoke-free areas, according to the Cancer Council Victoria.
Various groups including the Municipal Association of Victoria, Quit and the Australian Medical Association (Victoria) have been lobbying to ban smoking in outdoor dining areas and playgrounds.
In May, Latrobe City Council said it would await an outcome to the MAV's proposal to the State Government before implementing local policy changes.
However, a neighbouring shire is seeing some success in its year-long smoke free trial.
According to Baw Baw Shire, as of last Thursday evening, 79.3 per cent of residents who responded to an online poll said they supported having smoke-free outdoor areas, while 52.4 per cent said they felt the shire's trial had worked.
A spokesperson from the shire said community members could continue to provide feedback on the 12-month trial until Friday, which would supplement recommendations on the future direction of the policy.
The latest smoking statistics from Cancer Council last week showed 14.4 per cent of Victorians were regular smokers in 2011 compared to 21.2 per cent in 1998.
The research showed men were more likely to be smokers, and those aged between 30 to 49 years were most likely to light up more frequently.
It also said the mean number of cigarettes smoked per day for daily smokers dropped to 14.5 in 2011 from 18 in 1998.