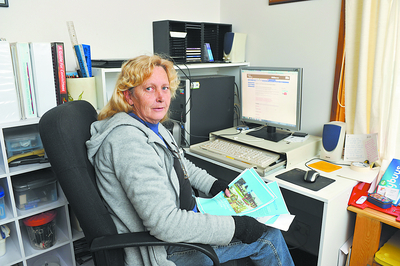 LATROBE Valley public housing tenants fear their housing security is at risk if the State Government implements the drastic changes recommended in two discussion papers.
Following the report into the unsustainable management of Victoria's public housing released in March, Housing Minister Wendy Lovell released the papers and called for community feedback during the three-month consultation period, which ends tomorrow evening.
The Victorian Auditor-General's Access to Public Housing report painted a bleak picture of Victoria's public housing and discovered a system close to collapse, with 14 per cent of housing becoming obsolete.
Suggested changes included higher rent for tenants as well as possible change of management, which Ms Lovell blamed as a result of Labor's "systemic neglect and mismanagement" of public housing over a decade.
Victorian Public Tenants Association chairn Margaret Guthrie said changes were needed to maintain the public housing sector objective, which aimed to provide adequate, affordable and appropriate housing.
"We are hearing a consistent message from tenants and that is that they want security of tenure retained, no rent increases and gross of the public housing sector to meet needs," Ms Guthrie said.
"Public housing is about having affordable housing, so if you raise the rent it is less affordable and that means people have less money to spend on other basic essentials like food, prescription medication, transport and education."
Despite Gippsland receiving two consultation meetings in Wonthaggi and Churchill this month, as well opportunities to engage online or by telephone, Ms Guthrie said tenant consultation did not achieve the Department of Human Services' aim to "consult locally".
"What we want to see happen next is when the report is given to the minister, that the minister releases that publicly; that is the only way we know whether the consultation was effective and tenants were being heard," Ms Guthrie said.
Fears the government may transfer management of the housing system was echoed throughout the meetings, which Ms Guthrie said did not address the need for increase in accommodation.
"Transferring management doesn't actually mean there will be more housing. Really that is what the problem is, there is not enough supply of affordable, accessible housing," she said.
Ms Guthrie said the Gippsland public housing sector required an overhaul of the system to become sustainable and address issues, not "simply tweaking the edges".
The VPTA will make a submission into the discussion papers, which Ms Guthrie said would focus on security of tenure and the consequences for communities if security of tenure was removed.