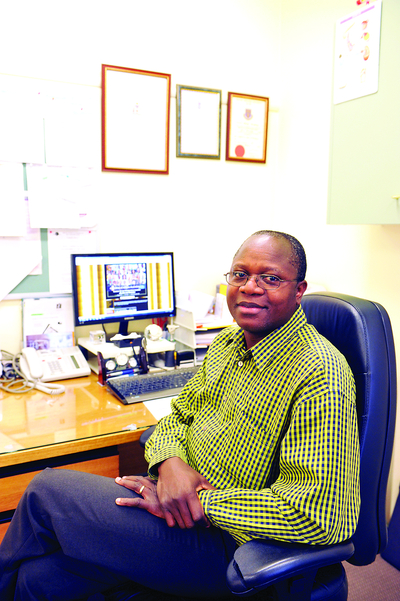 AFTER steadying the path for a "faltering" group with his sound leadership skills, Latrobe Valley's Dr Stephen Omifolaji is being recognised as one of Australia's most influential African Australians.
The Breed Street Clinic doctor will receive an award from Celebration of African Australians Inc at the Sydney Opera House later this month.
The award was introduced as a flow-on from the United Nation's proclamation of 2011 as the International Year for People of African Descent.
For Dr Omifolaji, the recognition has been a "humbling" experience.
"You do these things not to get recognised or anything, but because you're passionate about it," Dr Omifolaji said.
"There's a sense of satisfaction in doing what we're really passionate about."
After immigrating to Australia in 2000, Dr Omifolaji took it upon himself to share his traditional African roots with other young Africans.
His first step was by joining the Nigerian Society of Victoria, a group he helped create through his sound leadership skills.
While mentoring young people and showing them "they're not alone", Dr Omifolaji saw a strong need for young Africans to be a part of a group where they could share their heritage with like-minded people.
"I think it's very important to keep your connections with your roots," he said.
"That's why I'm passionate about the Nigerian Society of Victoria.
"There was a need for the group to facilitate an understanding of their parents' culture."
A strong advocate of young people, Dr Omifolaji said by organising mentoring sessions with African youth, it also paved the way in resolving youth problems within the group, while addressing the stigma surrounding the "generalisation" of African youth issues.
With three young children of his own, Dr Omifolaji said his family were "very excited" to be accompanying him to the awards ceremony in Sydney later this month.
He also hoped the award would serve as an example to other Africans to spend some quality time working with their community.
"Any extra time you give volunteering, it will not go in vain."