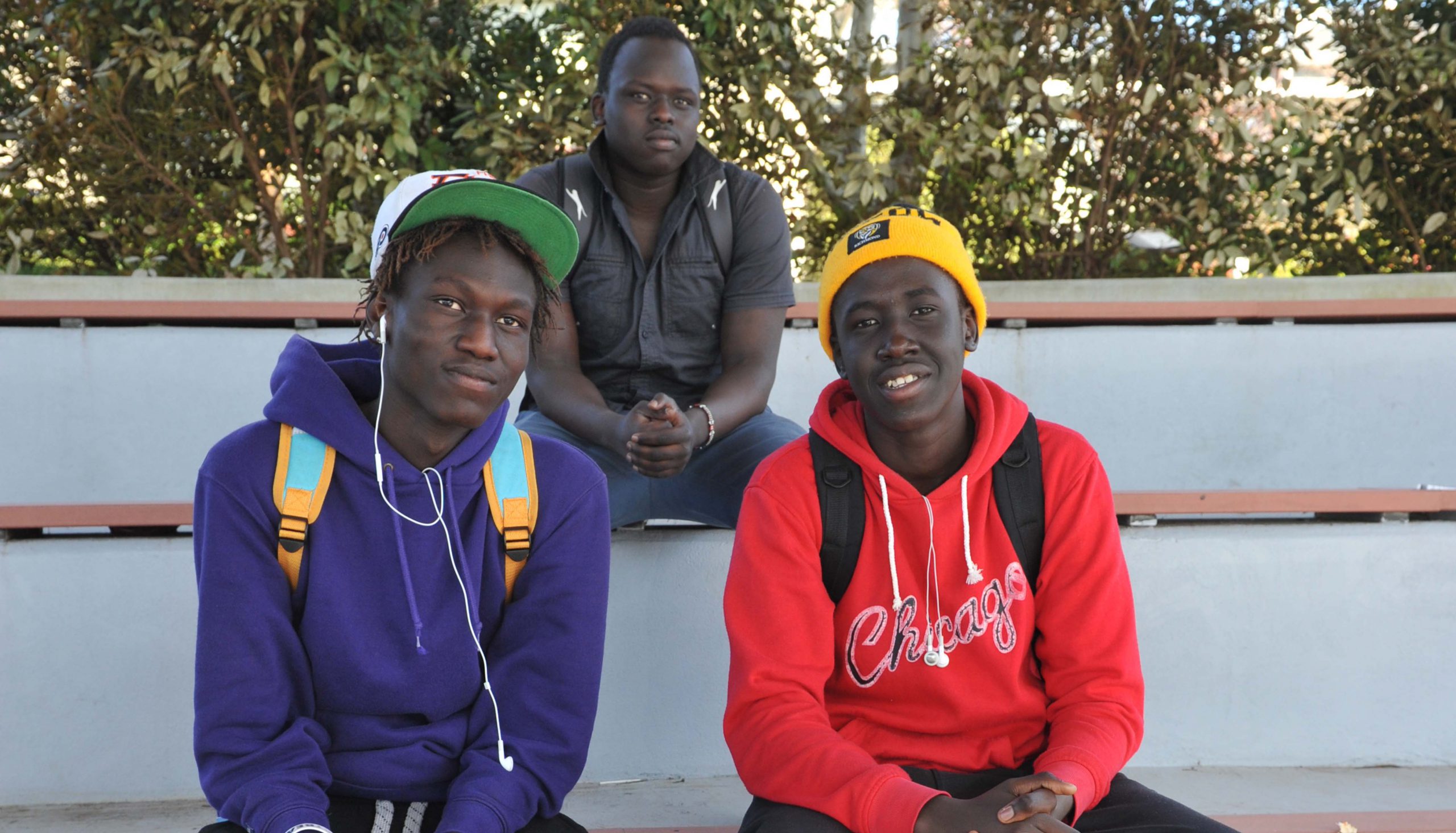 When Sudanese student Tethloach Pel Kum read the front page headline 'African Youth Crime Concern', of a metropolitan newspaper earlier this week, he became upset and angry.
"It's just upsetting because not every Sudanese boy turns out like that; even in Melbourne, I haven't come across many people like that – I am concerned people are going to get the wrong image of us," the year 12 Kurnai College Morwell student said of the article.
The story, published in Monday's Age, detailed Victoria Police's concerns about "disaffected African youths" who were five times more likely to commit crimes such as theft and violent behaviour than the wider community.
While the article noted the statistics reflected a largely suburban issue, with the statewide proportion of crimes committed by Sudanese much lower, Tethloach said such media portrayals gave him and Sudanese people in the Latrobe Valley a bad name.
For Tethloach's year 11 school mates, Bafel Wal and Athay Deng, it was equally upsetting.
"This does affect the Sudanese reputation, and that makes me feel upset … but there is a big difference between (Sudanese people in) Melbourne and the Latrobe Valley," Bafel said.
"It's not me (the article was about) so I don't care, but people need to know that just because we're all black doesn't mean it's true we are all the same," Athay said.
Latrobe Valley has become host to a growing community of Sudanese families, having migrated to Australia from war-torn Sudan, many of who initially attempted to established themselves in Melbourne suburbs such as Dandenong.
Traralgon Lutheran Church congregational chairman Dieter Melzer said for some of the church's strong Sudanese presence, the subsequent migration to the Valley was a conscious decision to remove themselves from potential problems developing in the city.
"I think that's now showing that was the right move for some of our families because they have settled in here well and I'm not aware of any of our members who have been involved in any (crime) issues at any time," Mr Melzer said.
"Having said that, they still have very strong links with people in the metro area, particularly with Dandenong, and are frequently visiting for family and community events."
With about 10 to 15 Sudanese families in the congregation, Mr Melzer said he could think of about 10 high school-age males, all of who were integrating into society well.
Morwell Police Community Liaison Officer Leading Senior Constable Brett Godden said while there were elements of trouble within every cultural group, young males from the Valley's Sudanese community were no more likely to offend than the general population.
"We are definitely not seeing that repeated here … recently there's been one or two young (Sudanese) fellas popping their heads up on a regular basis, but nothing that would make me turn around and say 'we've got a huge issue here'," Ldg Snr Const Godden said.
He said a few instances in which local Sudanese youths had been involved in crime had been relayed back to Sudanese community leaders, and had been dealt with effectively.
Gippsland Sudanese Association president Bidit Kulang said he believed the available support networks in the Valley, such as locally run volunteer programs, council activities and sporting programs, played a big part in keeping Sudanese youths out of trouble and integrated in the community.
"We can have some issues sometimes, but it's not at all like down in Melbourne; we look after our people down here, there's a good support network which unfortunately isn't as strong in the city, everyone seems to go about their own business there more," Mr Kulang said.
For Tethloach, the Valley is a "peaceful and quiet place", where he can see a future for Sudanese families.
"It's cool here, I wouldn't mind living here in the Valley for a while. It's important to have a peaceful and quiet lifestyle. The Sudanese community is much stronger down here," he said.
"But after living here nine years, I still can't understand why some people think that way about us."