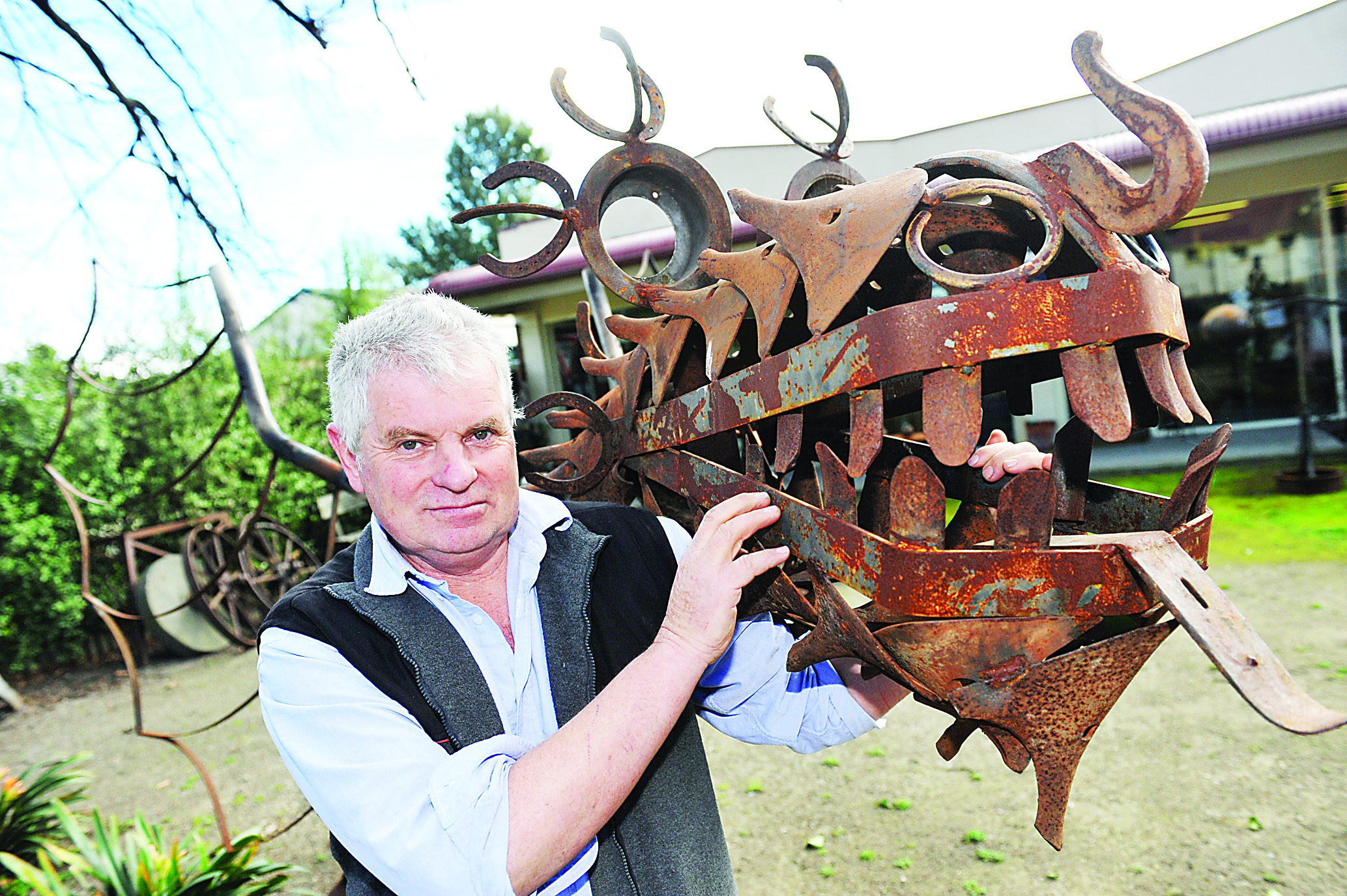 NOT so long ago the Rosedale community, bothered by the "poor image" it had long endured over exposed empty and vacant land on its Princes Highway frontage, decided to turn things around for themselves.
The past few years have seen the efforts of a dynamic and proactive group within the small town steadily transform its once derided retail sector into a thriving attraction.
The knock-on effect of a township effectively marketing its proliferation of niche businesses externally has boosted its population and real estate market, according to the Rosedale Tourism Group.
Evidence Rosedale is flourishing can be found in the latest Census data which indicated the town had grown by more than 500 people since 2006, according to RTG.
The statistic far surpasses projections used in the Rosedale Structure Plan strategic directions report, just adopted by Wellington Shire Council, which anticipated a population of just 1249 by 2031, up from the 2006 census figure of 1,078.
Wellington Shire Council acting manager strategic planning Ahsan Yousuf told The Express 2011 census data had not been available at the time of drafting the structure plan, but key actions had been identified to accommodate growth regardless.
If progress over the past few years is any indication it would seem those plans will need to be enacted, including the imminent rezoning of land with the Princes Highway area allowing for bulky goods which Mr Yousuf said would facilitate pending development in the area.
The structure plan also maps its intent to further beautify Rosedale and improve signage in the town.
The latter will be welcomed by RTG members who have long recognised the need to combat what the plan refers to as a "poorly defined" entry to the town, with "poorly signed" spaces.
An intense marketing campaign, largely driven on the ground by members of the RTG since the start of the year, has already exposed Rosedale to audiences likely to have never heard of the sleepy town until now and local businesswoman and RTG member Phoebe Moncur said the impact had triggered a metamorphous in town perceptions and retail activity.
Ms Moncur credited Rosedale Antiques and Collectibles owner Richard Boletti with the ideas that spearheaded the formation of RTG which now boasted a healthy membership of local businesses.
"He could see that the niche businesses in town were not exposed and he suggested a committee should form to start working to make Rosedale a destination.
"He had ideas of another 'Yarragon', where we would capture the flow-through traffic (from Melbourne to the Gippsland Lakes), since we are at the two hour mark," she said.
Around the same time award-winning Melbourne pastry chef Angela Morris arrived in town to take over Victoria Rose Tearooms and, "as news spread, the town became busier", Ms Moncur said.
The newly formed RTG, comprising about nine local businesses, recruited the assistance of Wellington Shire's tourism development officer Frank Norden to find out "how other (tourist destinations) got themselves up and running" and soon realised an internet presence was vital.
The formation of website www.discoverrosedale.com.au proved a key milestone for the town, Ms Moncur said.
Enlisting the assistance of Traralgon-based Bizonline graphic designer Wayne Vanheerewaarden, now a passionate supporter of the Rosedale cause and prospective new landowner in the town, has ensured a website only launched in February has already had about 4500 visits and 100,000 hits, with plans to increase that ten-fold by the end of the year.
Numerous local businesses have now committed to a presence on the website.
Mr Vanheerewaarden told The Express the enthusiasm of RTG was contagious and he believed the promotional campaign was successfully marketing Rosedale, with its range of facilities and services but relatively low real estate prices, as a viable alternative to living in Traralgon.
Ms Moncur agreed, saying Rosedale should have "captured the spill" from an expensive Traralgon market earlier.
"When you compare an $80,000 block of land in Rosedale to one for $180,000 in Traralgon and here you don't have to worry about parking, we have a pool, basketball courts, a kindergarten, a neighbourhood house, childcare, a doctor, library and all that a small town has to offer…it's just a 15-minute commute to Traralgon and those other outlying towns like Tyers, Glengarry and Traralgon South don't have what we have, then for families making a decision we are a good alternative," she said.
With a housing rental market starting to reflect the developing interest in Rosedale, plenty of residentially zoned land and a strong interest from businesses in capitalising on low rent, high exposure Princes Highway shop frontage, the town's economy is defying trends seen elsewhere, according to Mc Moncur.
"We also had a new (housing) estate open up and for a while all the blocks sat empty, but then, from about two years ago, they nearly all sold," she added.
Mr Yousuf commended the Rosedale community on "actively pitching Rosedale as a good place to settle between Sale and Traralgon" and confirmed there had been "consistent building happening in the town".
"It's not the sort of numbers you would see in the Latrobe Valley, but there appears to be a demand there. The community certainly wants to see it happen and we are keen to support that," he added.