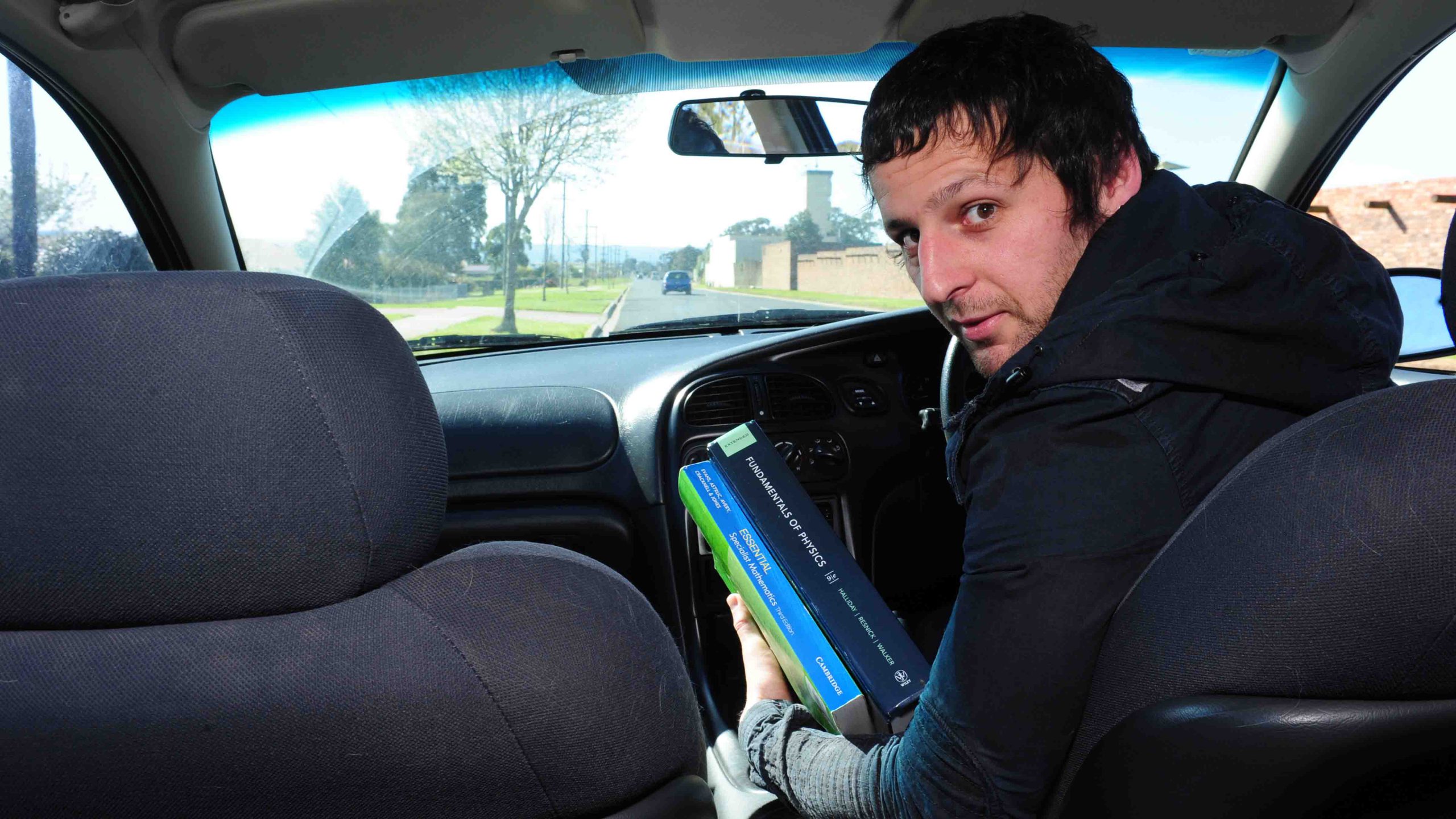 DISTANCE is no barrier for dedicated students Jason Giacobbe and Quentin Montazeau who drive more than six hours two days a week in pursuit of fulfilling an engineering dream.
Traralgon's 27 year-old Jason and 20 year-old Quentin travel great lengths to attend their pathways course at Geelong's Melbourne Institute of Business and Technology on a mission to receive their Diploma of Engineering.
In their first trimester, Jason and Quentin caught the train to and from classes, five days a week, with a one way trip taking more than four hours.
"Travelling is the really difficult part," mature age student Mr Giacobbe said.
"I try and use the travelling time to study but it can be pretty tiring."
After meeting at MIBT, the aspiring engineers now carpool together and wake up at 4.30am to arrive in time for class by 8am.
A qualified tradesman, Mr Giacobbe decided to have a career change after four years in his family's joinery business.
"There were not many options with what I wanted to do here, so it was either Melbourne or Geelong to study, but MIBT (Geelong) ended up having the fast track option," he said.
With his heart set on civil engineering, Mr Giacobbe's hard work is paying off.
He was recently awarded the MIBT 2012 Local Academic Scholarship after achieving high distinctions in all four of his first year subjects.
"I wanted to find a course that had structural and civil engineering in it," he said.
"I just want to do something to do with infrastructure that involved big projects."
"I have been able to learn so much at MIBT, it's the same units at Deakin.
"They have smaller classes but the teachers spend more time with you if you need it.
"Being out of study for so long it has been really good, it has been a great experience."
Similar to Mr Giacobbe's trades background, after finishing high school Mr Monyazeau worked full-time as a boilermaker.
The pathway courses at MIBT appealed to Mr Giacobbe and Mr Monyazeau mainly due to the small class sizes, the duration of the course and the direct path into a second year course at Deakin University.
MIBT College director John Duncan said the travelling students determination to study and go the distance proves there were no barriers when it comes to learning.
Both hope to continue their studies in Civil Engineering at Deakin University.