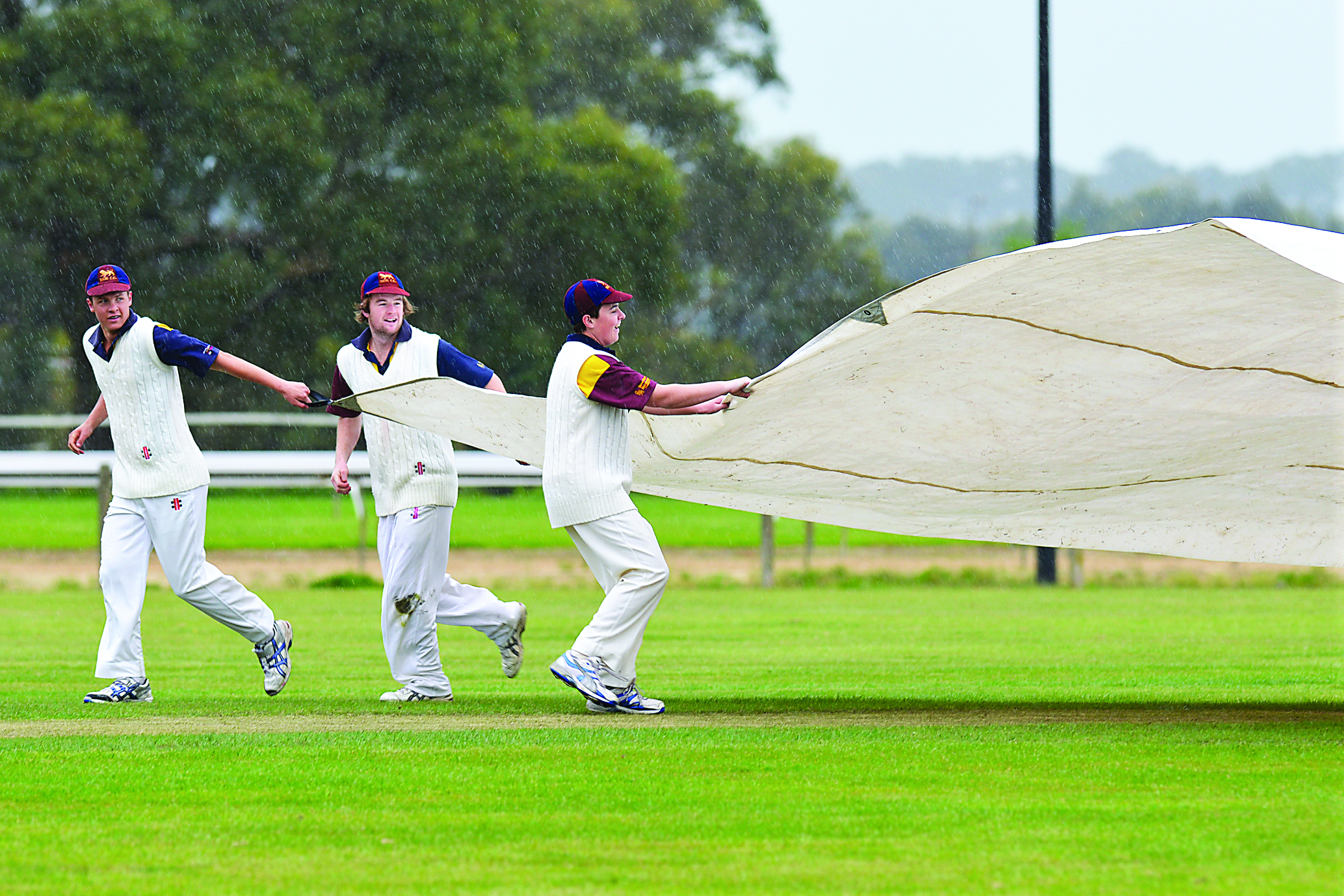 CGCA
By John Hehir
Rain ruined the first day of the Energy Australia Yallourn Cup in Central Gippsland cricket with all matches washed out after only a few overs.
After three terrific days for curators, all their effort in getting turf decks up and running was ruined when most games lasted less than an hour.
The replay of last year's grand final between Moe and Latrobe looked promising for the Sharks with new Irish recruit Rob McKinley opening the batting.
With four overs bowled Latrobe was 0/16 and the total included seven wides and one no ball.
The Burrage Reserve wicket looked the best it has been for some time when Newborough won the toss against Trafalgar and reached 0/11 before the weather set in.
Mirboo North could not christen its new turf wicket and Morwell started well on the hard deck at 1/44.
Mark Cukier was in good touch early with the bat and was unbeaten on 28 after 11 overs.
Liam Smit claimed Mirboo North's only wicket when he dismissed Rob Semmler for two.
Hazelwood North made a promising start in its first second grade match when it had Thorpdale 2/25 from 11 overs.
Promising youngsters Brendan Mason and Brett Dowdell took the two wickets for the Razorbacks.
Seconds
Morwell's Mark Smith won the unwelcome title of first person to make a duck in Central Gippsland cricket this season when he was trapped in front by Latrobe captain Anthony de Leonardis.
The Tigers were 1/14 after 11 overs.
Boolarra was 1/20 against Moe with Phil Allen not out 14 and Matt O'Keefe took the only wicket to fall.
Rawson was disappointed it could not use its upgraded facilities against Mirboo North with its the first ground to get the rain mid-morning Saturday.
Yallourn North captain Evan Sheekey sent Newborough Bulldogs into bat and Evan de Carli claimed the only wicket.
In seven overs of play the Bulldogs were 1/15.