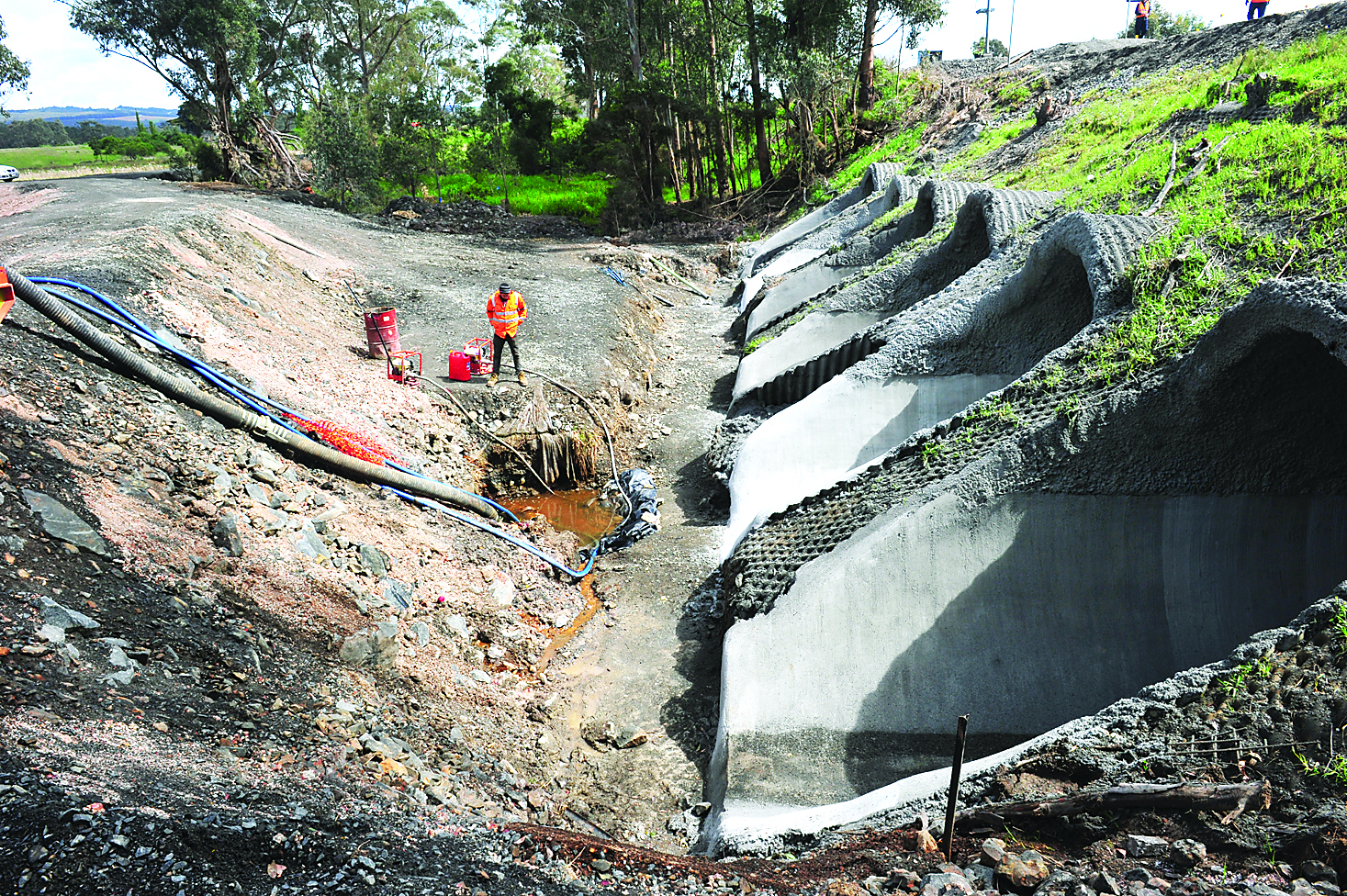 V/line train services east of Moe are set resume operations on Monday, seven-and-a-half weeks after a sunken track embankment crippled the service, sending Latrobe Valley commuter routines into disarray.
In an announcement yesterday morning, V/Line said culverts underneath the section of sunken track next to the Morwell River Wetlands had been successfully reinforced.
However timetables for passengers catching the service east of Moe will not returned to normal, with services departing 10 minutes early from departure stations.
V/Line Gippsland regional manager Tim Pianta said this was due to a speed restriction that would be in place at the site for at least the next two weeks.
"The work has taken longer than we would have liked… there were a number of issues we have had to negotiate, including huge volumes of water, relocating native wildlife, poor weather and difficult access," Mr Pianta said.
Passengers can expect to see continued works occurring at the affected site for several weeks, which will include the removal of dams installed to keep the culverts dry and revegetate the area.
The track's closure on 22 August had Morwell and Traralgon passengers catching transferal bus services to and from Moe, with Melbourne-bound passengers required to catch services 20 minutes early, creating a 15-minute stopover at Moe station for Morwell passengers.