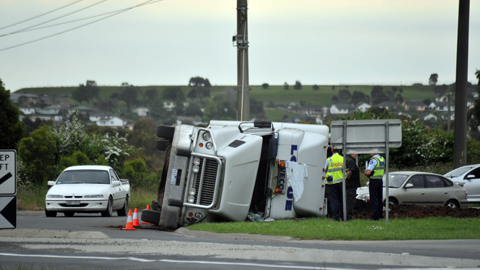 A 79 year-old truck driver was rescued through his cabin windscreen by a passing driver, after his semi trailer tipped over in Morwell last Wednesday.
According to Latrobe Highway Patrol, the trailer and truck, carrying soil from the Morwell briquette factory, tipped at the Commercial and Tramway roads roundabout at 3.21pm, spilling its contents at the intersection.
Sergeant Clint Wilson said on Thursday police were working to determine whether speed, load balance or turning angle were the chief causes of the spill.
The truck driver, a Churchill man, escaped injury.