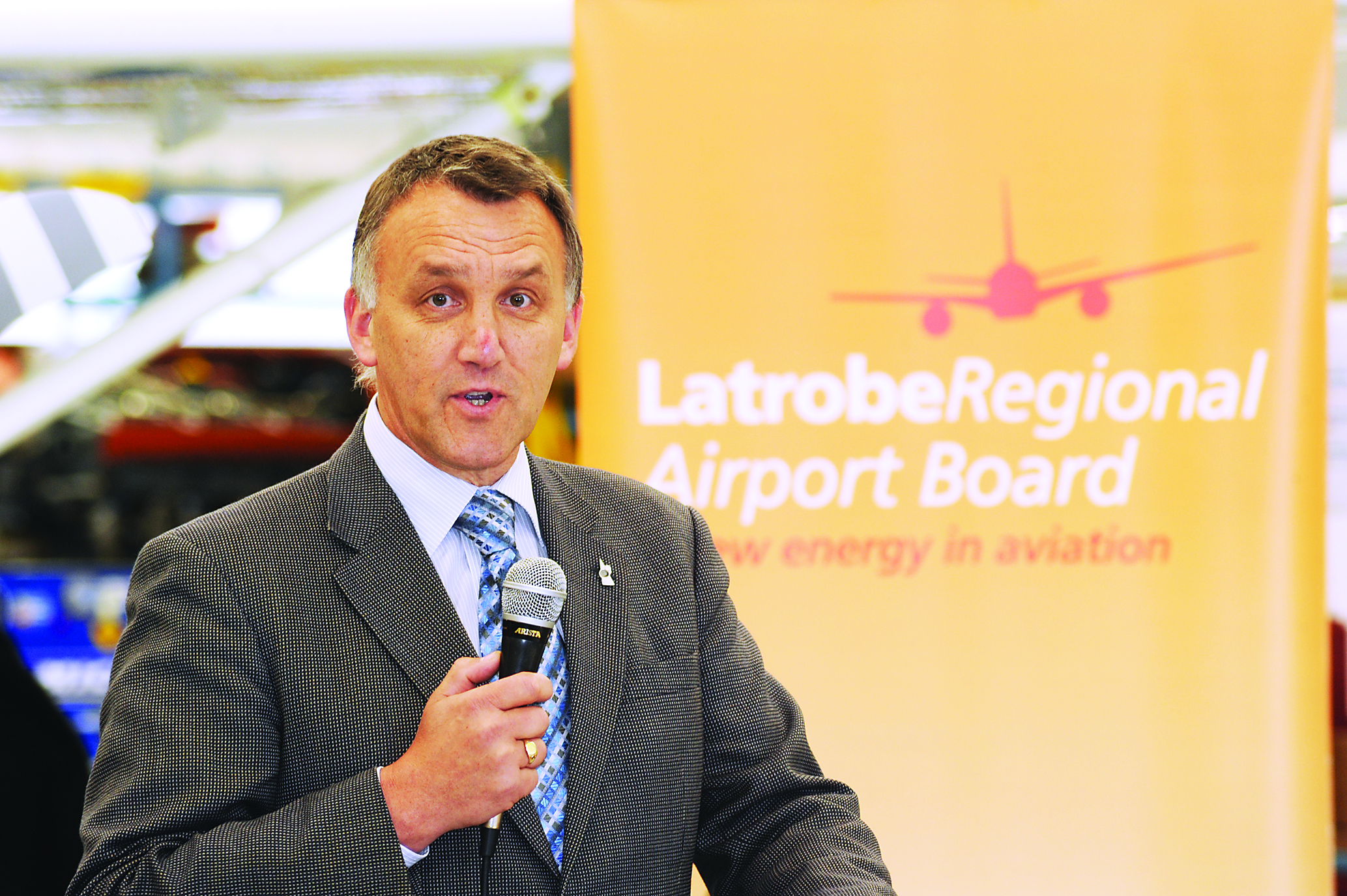 GIPPSAERO recently announced expanded global networks and dealerships in an effort to grow the company, despite serious challenges facing the manufacturing sector.
GippsAERO chief executive officer Terry Miles said recent milestones achieved by the company were evidence of the momentum it was gaining as a global company.
Speaking with The Express after a series of key announcements, Mr Miles said he had spent 180 days of the past year out of the country working on securing new partnerships and dealership arrangements aimed at "stabilising the production facility here (in the Latrobe Valley)" and safe-guarding the company's local jobs in "a very difficult environment because of the high dollar".
In recent weeks, GippsAERO has announced the formation of its global spare parts and technical support network.
It has also the appointed three new spare parts and technical support distributors to join recently appointed Soloy Aviation Solutions for the United States market.
Soon after, it also announced it had signed an agreement appointing Aviation Unlimited as its authorised dealer for Canada as part of an expansion in the North American market.
Those two announcements came on the heels of GippsAERO also signing an agreement appointing Fraction Air as its authorised dealer for Mexico, tipped to open up the market for its "rugged FAA approved utility aircraft" (known as the GA8 Airvan), according to Mr Miles.
The eight-seat utility GA8 is manufactured in the Latrobe Valley.
"Locally, these announcements mean we are delivering on our commitment to build an international sales network… at a time when sales are hard to come by," Mr Miles said.
"Our dealer network is all but established now and we have covered most of the mature markets, being the US and Europe, which gives us additional sales channels so we can promote our product better and get it in front of people."
When asked how GippsAERO's products, particularly the GA8s, were being received globally, Mr Miles said "the feedback is that we have a world-class product and that enables us to compete in these mature markets with more mature organisations who have been in business longer."
"Because the aircraft is such good value, they are getting value out of low operating costs which (helps) offset the dollar problems," Mr Miles said, "but if the (value of) the dollar was back at 80 cents, that argument would be so much stronger".
While the region awaits news from GippsAERO on whether it will also be named the manufacturing base for the company's proposed GA18s – a move tipped to bring with it hundreds of new jobs if a local bid is successful – Mr Miles said those plans remained at a feasibility stage.
"It is too early to say, it is such a big decision and a very significant development program, let alone the manufacturing part of it," he said.
He called on locals to instead focus on the company's immediate plan to bring the new GA10 aircrafts, which will be produced here, to market next year.
In the meantime, Mr Miles said Hawker Pacific had been appointed by GippsAERO to focus on existing and new clients in the Asian region while the company's European support partner, Piper Parts GmbH, had been appointed to support all countries throughout Europe.
"For the African market, Airvan Africa has been appointed as the experienced aviation partner for parts distribution and technical support throughout all of Africa".
"We're partnering with some of the strongest aviation companies in the world to guarantee that the service for our clients is unparalleled," Mr Miles said.