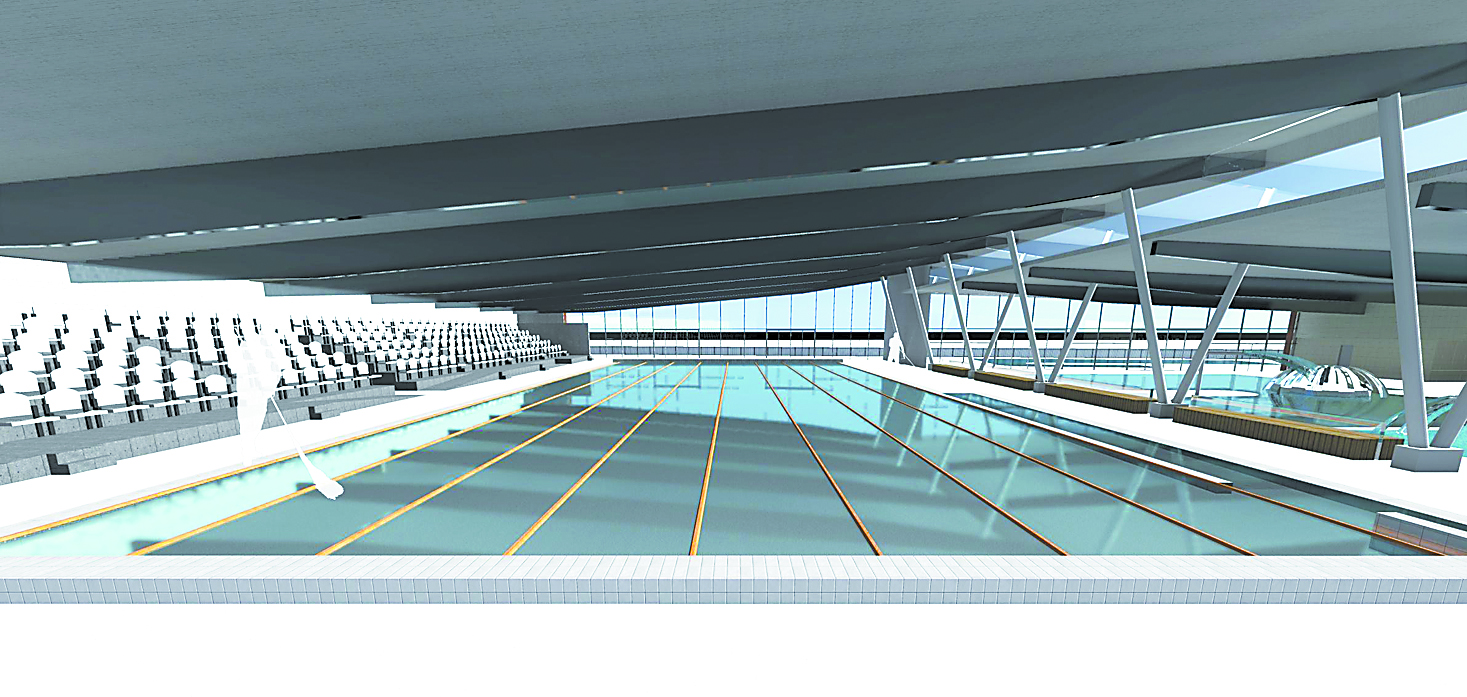 GIPPSLAND Regional Aquatic Centre has been earmarked as a priority project following Latrobe City Council's move to seek up to $15 million in Federal Government assistance.
Council is hoping to get a slice of the $175 million Regional Development Australia Fund pie, announced mid next year, for round four, to help fund the $30 million aquatic centre.
Councillors endorsed the aquatic centre as its priority project last week, over the Latrobe Performing Arts and Convention Centre, Moe Activity Centre Precinct and the Gippsland Logistics Precinct in Morwell, which will now go to RDA Gippsland as an expression of interest.
Identified in the Gippsland Regional Plan as a priority project, council officers acknowledged the aquatic centre met the criteria which required projects to be of regional significance.
The centre will be the largest single capital works project council has embarked on, committing $12 million in its long-term financial plan and will include an indoor 50 metre pool, an outdoor 25m pool, children's play area and heated program pool on the site of the current Traralgon Outdoor Pool at Hubert Osborne Park.
"We need to remember that $12 million is significant amount of money," South Ward councillor Darrell White said during last week's council meeting.
"It has been identified as a project we want to pursue, but it does bring possible cost implications to council once it becomes a reality."
If the aquatic centre is successful at securing Federal Government funding, the project would need to be "investment ready" with construction to be completed not later than 31 December 2016 as part of the RDA requirements.
The officers' report stated the concept designs had been completed and adopted by council and could "very quickly" progress to the detailed design phase.
In response to the likelihood of the aquatic centre securing what could potentially be about $15 million, Latrobe City chief executive Paul Buckley said "who knows?".
Mr Buckley said if successful, council would be seeking to secure the balance from the State Government.
In June, Latrobe City Council received $3 million from the RDAF towards the completion of $6.2 million of infrastructure works at the Latrobe Regional Airport.
Last week, council also endorsed the Monash Synthetic Hockey Pitch Project over 15 other potential town projects including Agnes Brereton Reserve in Traralgon.
If RDA supports the hockey pitch project, council will have to contribute $150,000 towards the pavilion construction.