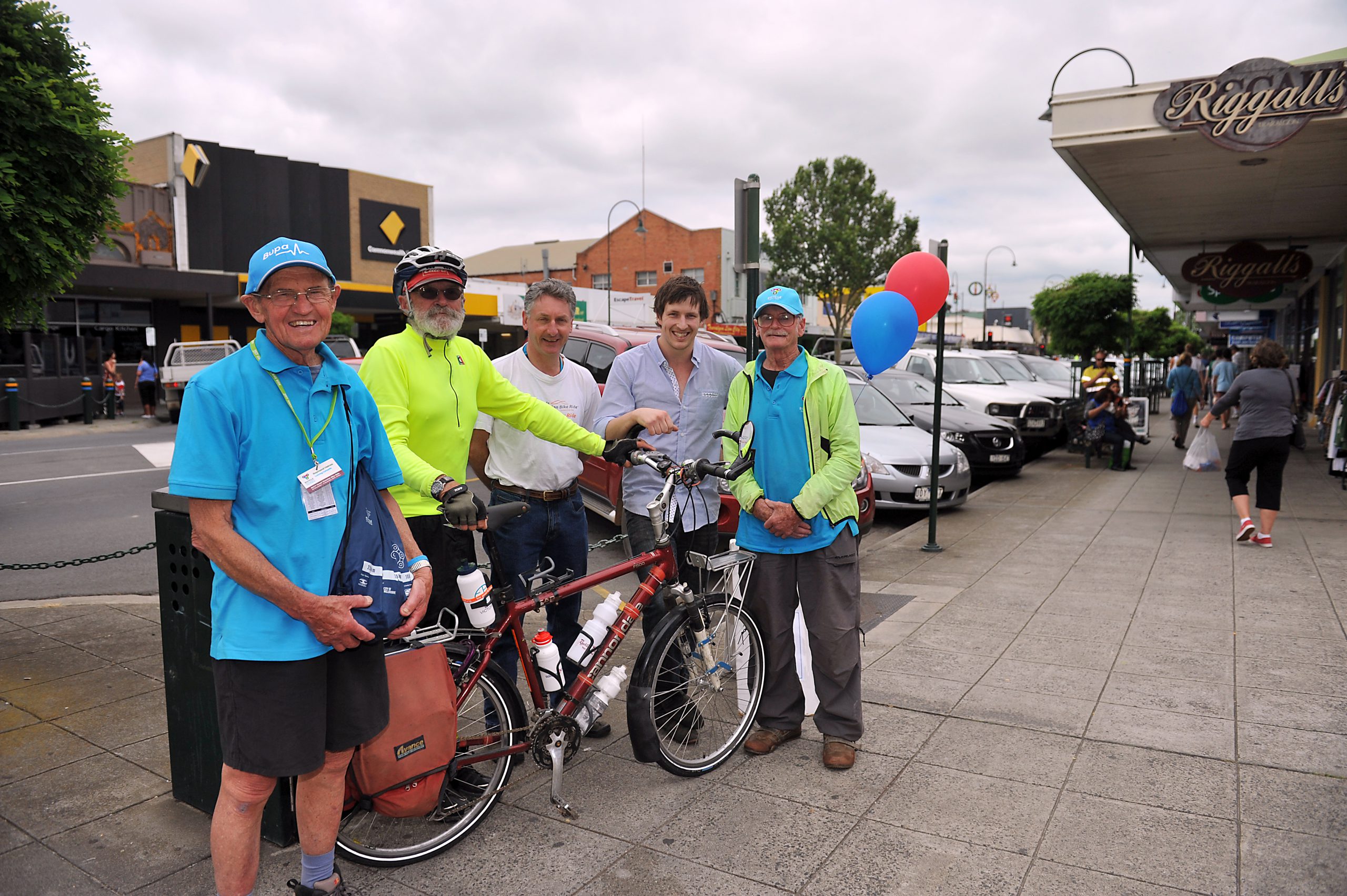 LAUNDROMATS and beauty spas topped the most desirable stop-over destinations for more than 4000 pedlars who rolled into Traralgon for the Great Victorian Bike Ride on Tuesday.
Businesses reported quadrupled sales for Tuesday and Wednesday, the rest day for cyclist, which was a welcomed sales boost following a two-week quiet sales period.
Traralgon Chamber of Commerce Great Victorian Bike Ride subcommittee chair Kade King said the customer onslaught exceeded predicted sales.
"It has been a huge benefit to every (business), especially during this tough economic time coming up to Christmas," Mr King said.
"This is meant to be the busy time of the year and the last few weeks have been some of the quietest weeks we have had so this little boost will put a few smiles on a people's faces."
Topping the list of surprise requests was the need for phone charges, which required the Chamber to purchase 10 power boards and had waiting lines for two days at the Traralgon Court House.
"It has been an absolute buzz of people and atmosphere around town, it has been really good," he said.
"At the court house we are running an information centre and people are asking for everything from pubs and cafes, they have been the biggest winners… PowerWorks tours, accommodation, Tarra Bulga, winery visits; it has been a huge boost for Traralgon."
Mr King said the Chamber had worked hard to reap the tourism benefits for the coming months, advocating activities and region highlights in a bid to lure visitors to return.
"I think everyone in business is involved in tourism and if you are not you are not playing the game right. We have had so many people come through… we are hoping to have these huge benefits for the next few months and maybe few years getting people to come back," he said.
"The whole town has worked as one so people come back and remember that great town Traralgon after they have visited."
Mr King, who is the business owner of Three Little Birds Cafe, said the usual five kilograms of coffee required had quadrupled throughout the stop-over.
"I said 'order as much as we can fit in the store room, stock to capacity' and it has been all hands on deck," he said.
"But we are out of everything, (the visit) has cleaned us right out."
Mr King said businesses would be "bigger, better and stronger" for the Great Victorian Bike Ride's next visit.