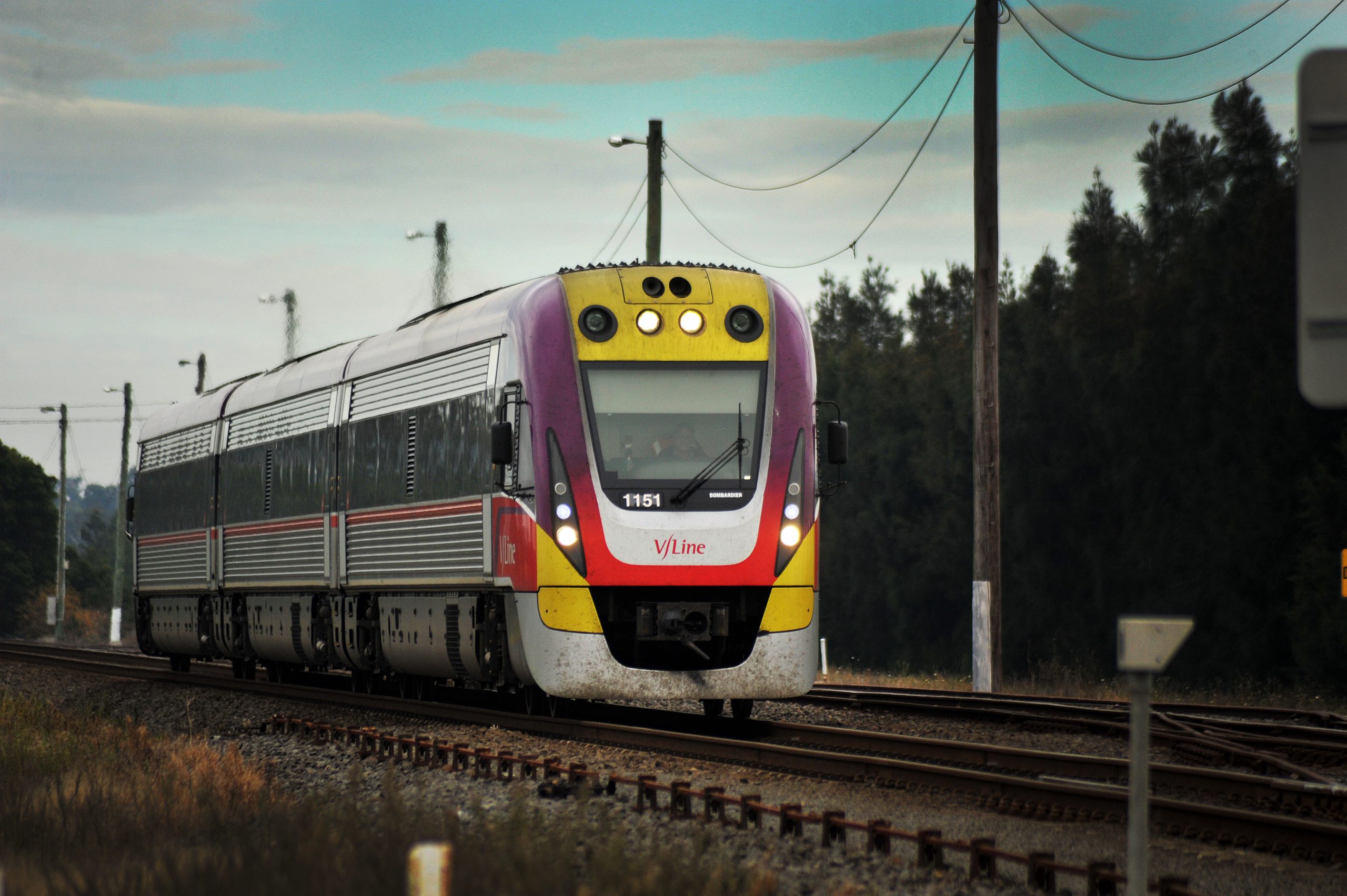 THE State Government's confirmation it has contracted the construction and roll out of 40 new V/Line carriages will have guaranteed benefits for Latrobe Valley commuters, regardless of how few trains are dedicated to the Gippsland line, a V/Line spokesperson has assured.
Public Transport Minister Terry Mulder re-announced the government would purchase 40 new V/Line carriages to meet projected patronage demand on V/Line services, after flagging the allocation in the May state budget.
Victorian train manufacturer Bombardier will construct the Vlocity carriages at its Dandenong South factory, however it remains unclear how many extra carriages will be allocated to the Gippsland line, services on which have not met performance targets for the last eight years.
V/line spokesperson James Kelly said allocation would be assessed on patronage demand basis before the new stock rollout, which is projected to begin in 2014.
"It's too early for us to speculate where the carriages will go; the Regional Rail Link upgrade (for western Victorian services) will hopefully allow us to add additional capacity to those lines there, but that will give us more flexibility with other things across the network in terms of maintenance," Mr Kelly said.
"Every line has particular services that are busy, and Gippsland is unique in that we do have some of our busiest services within the line; the (localised) patronage demand from Traralgon to Warragul is something we don't see on other lines."
While Public Transport Users Association regional spokesperson Paul Wescott welcomed the government's confirmation, which he said was a higher number of carriages than expected, he flagged the ongoing issues of track capacity and maintenance.
"It's one thing to have lot of carriage available, but we need the infrastructure to make full use of them; Gippsland is the least reliable service due to lack of track capacity, and that won't change any time soon," he said.
"People in Gippsland know this better than any other regional rail users; unless your track is up to scratch and has the capacity to make full use of carriages, the government needs to do more to ease the unique problems faced by Gippsland's commuters."
Mr Wescott said the closure of the Gippsland line east of Moe for seven weeks, after damaged drainage culverts caused track subsidence near the Morwell wetlands, was still a fresh concern on commuters' minds.