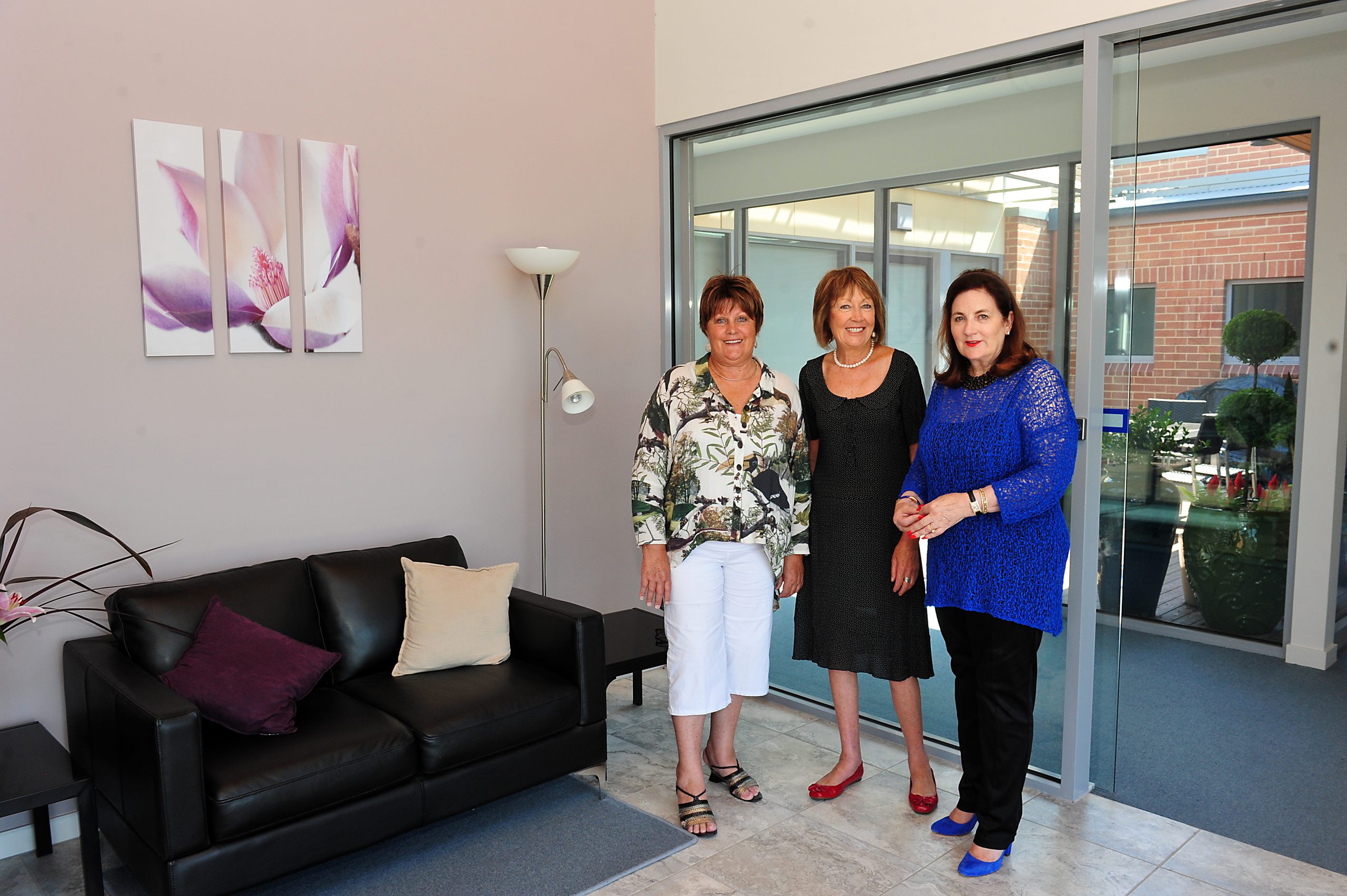 LIVING up to the honour of being Australia's most charitable community, according to NAB's Charitable Giving Index, a group from Lakes Entrance recently handed over a cheque for more than $10,000 to the Gippsland Rotary Centenary House.
The presentation last Wednesday was especially meaningful, as one of the members of the Lakes-based Centenary House Support Group committee was a former in-house guest at the accommodation facility for Latrobe Regional Hospital cancer patients and their families.
Over the past two years, the Centenary House Support Group has raised almost $20,000 for the community facility.
The group's spokesperson Kim Ellis, who initiated the group, said she was inspired "to do something" because there was "a huge need" for it, and also because it was a Rotary project; Mrs Ellis' husband, East Gippsland Shire Council Mayor Richard Ellis, is also a past president of the local Rotary Club.
"We had a wonderful (Oaks Day) afternoon with magnificent food and champagne, and about 180 people attended," Mrs Ellis said.
"It's about giving back to the community."
Centenary House Fundraising Committee chair Kay Radford, who received the cheque from the group, said the Lakes Entrance group and community had been "fantastic supporters" of the facility.
"(The community) are heavy users of the Centenary House," Mrs Radford said, adding any additional funds to the facility were welcomed.
The house, which recently saw the second stage of its building opened, has 17 rooms, is presently at 85 per cent capacity.
Mrs Radford said patients at LRH and their families paid $15 per room, per night, to stay at the house.
She said some of the highest users of the facility were women aged above 60 years with breast cancer, and men aged above 65 years with prostate cancer.