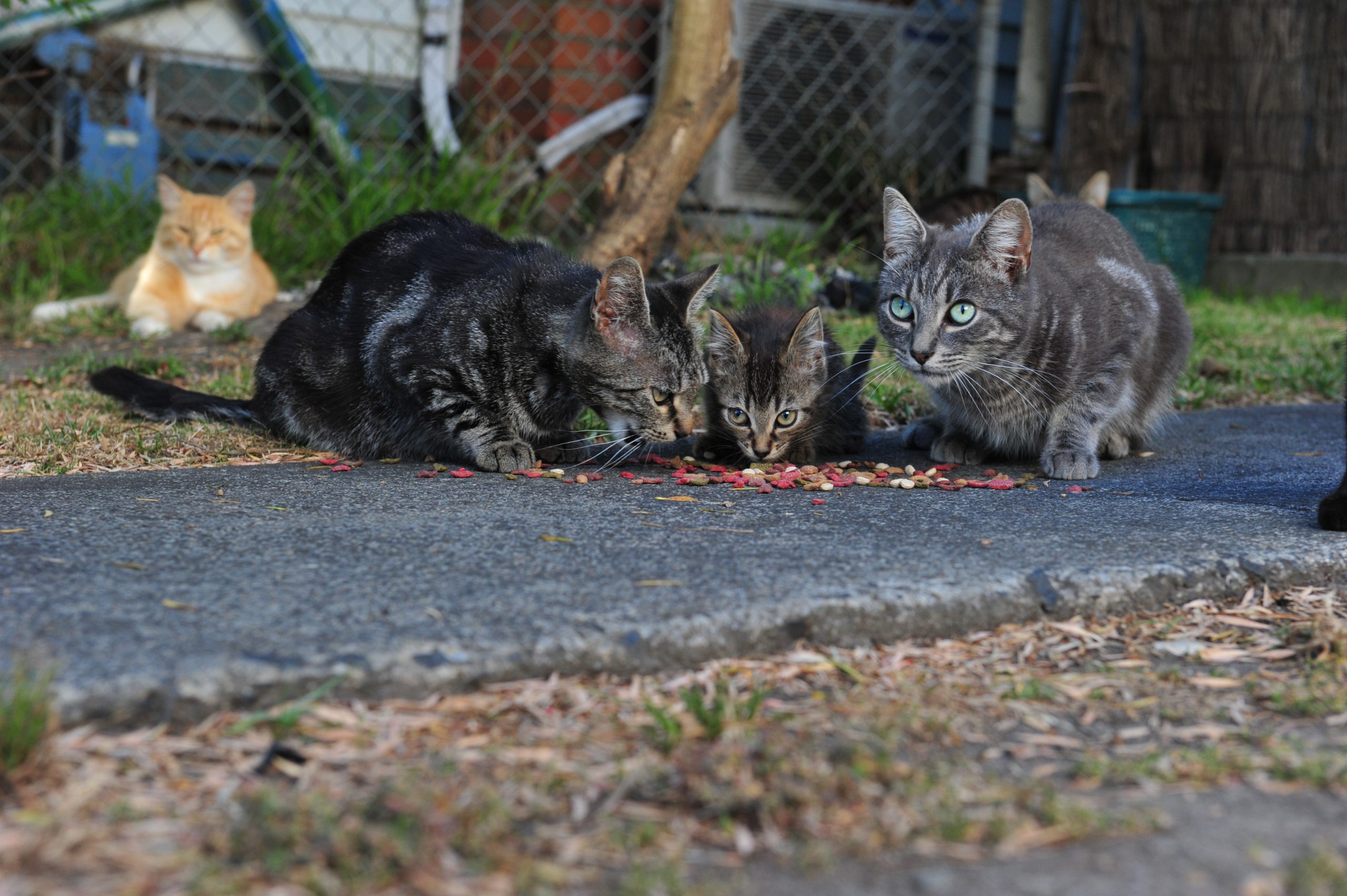 MORWELL resident Sarah Ford is torn.
An animal lover, Ms Ford's heart goes out to the feral felines which she believes lives under her neighbour's house, but she is also concerned about the safety of her own pets, and her three-and-a-half year-old daughter.
Ms Ford claims as many as 12 cats at a time come on to her property in Dunbar Avenue, Morwell, where they have attacked her own cats and displayed aggressive behaviour towards her and her child.
"My neighbour claims the cats are not his, and (Latrobe City Council) have told me I can put down a $50 deposit for a cage… I can't do all this off my own back," Ms Ford said.
"I've tried to entice the little kittens so I can have them rehomed; but even if council does something and they are not adopted, they would be put down.
"But I would rather this, than have them suffer or rely on me for food scraps, be attacked by dogs or hit by cars.
"It's really a lose-lose situation."
Ms Ford said she had lodged several official complaints with council over the past two years, whose officers had been "horrified" at the condition of the animals but had not taken any action.
Meanwhile, a Traralgon resident who has had numerous run-ins with roaming dogs appealed to dog owners to look after their animals and ensure their fencing was appropriate to confine their pets.
"My dog and I have been attacked twice, and it's terrifying," Paula Williams said.
"It's not the dog's fault; it's the irresponsible owners.
"There's rarely a day when I go for a walk without seeing a roaming dog."
Ms Williams, who walks about five kilometres daily on average, said she had never seen council's local laws officers patrolling for roaming dogs.
"I want to highlight that dogs need to be kept in secure yards so they cannot escape," she said.
"After the last attack, it has taken me some time to be able to get back out and walk my dog as I am scared of coming across wandering dogs and not knowing if they are going to attack or not."
Meanwhile, Latrobe City Council general manager community liveability Michael Edgar urged residents with concerns about feral cats to phone council on
1300 367 700 to discuss each case on its own merit.
Mr Edgar reminded pet owners to contain their animals, as well as register, microchip and desex their pets.
"Latrobe City Council has a cat curfew between 9pm and 6am; fines are higher if we determine that a cat was seized during the curfew," he said.
"If an animal is causing a nuisance and a resident has made a complaint to council, we have a responsibility to investigate that complaint.
"We may take action such as warning the owner, issuing an infringement, or impounding animals that have been contained while trespassing on private property."