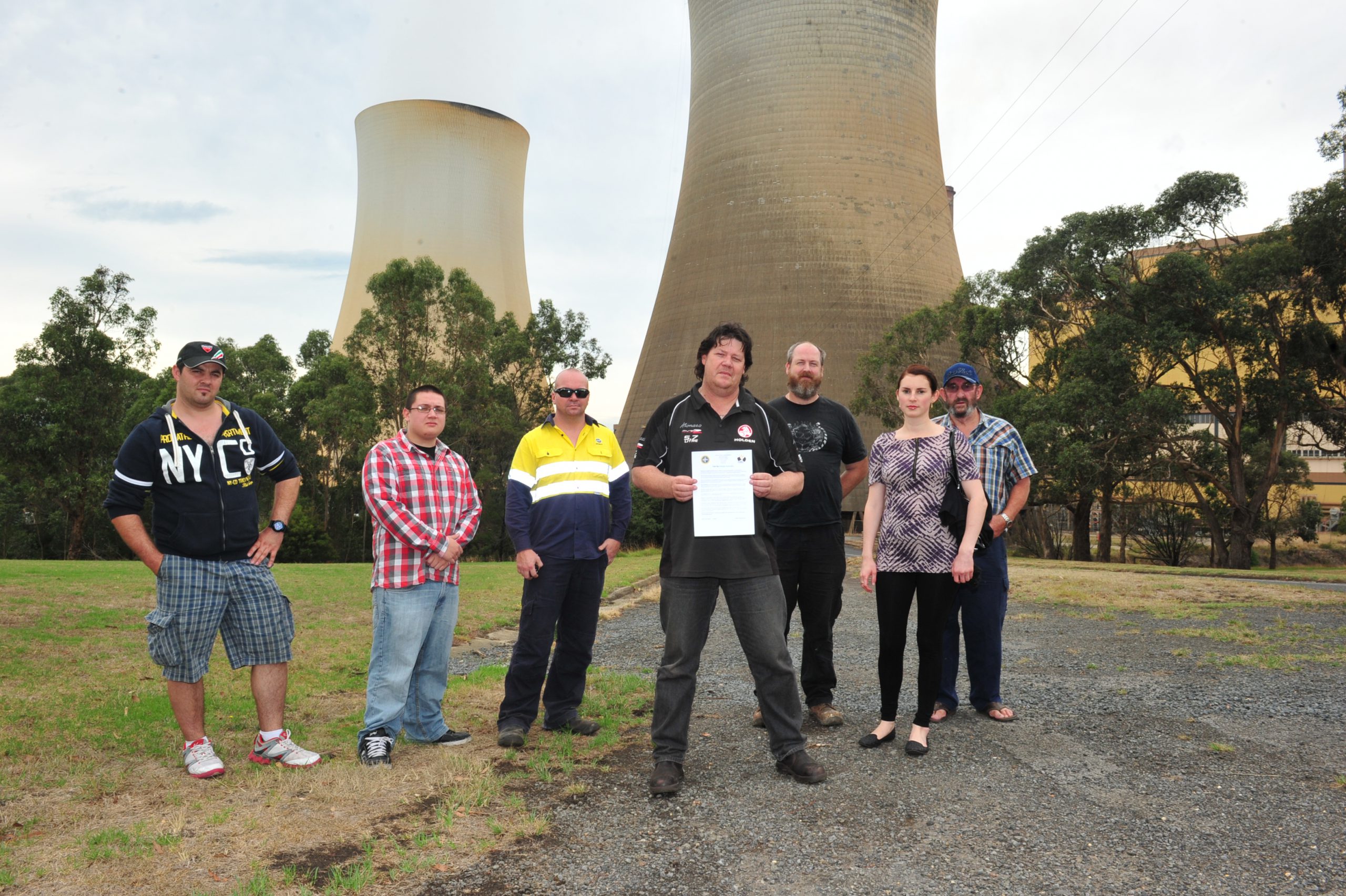 YALLOURN power station's outoing security personnel have flagged concerns for the site's ability to respond to major emergency incidents.
Eleven ISS security workers, whose positions were officially replaced today by a fresh team of workers contracted by emergency management company Dynamiq, fear preparatory training for the new team has been grossly inadequate. The positions involve the manning of security gates and a control room, from where on-site emergency response teams have been coordinated, which included a number of high profile incidents on site in the past 12 months.
"The Yallourn station and mine is a huge place, and the amount of site knowledge and familiarity with fire systems needed is extensive… it took at least two months before I got marginally comfortable in the job, and it took me a year to really know the place – there's no way have these guys been adequately trained," former ISS security worker John Ferris said.
Former co-worker Neville Lindsay shared Mr Ferris' concerns.
"The way this transformation is occurring, these new workers are going to be expected to know within the first week of working there how to respond to some terrible situations; emergency team leaders rely on you, you are their eyes and ears and you can't learn this stuff out of a book," Mr Lindsay said. However an EnergyAustralia spokesperson said plans to train up incoming Dynamiq staff involved existing site-based personnel familiarised with site layout and processes.
"We would never discuss specific security arrangements publicly, but we are satisfied with the plan that is in place to allow Dynamiq to facilitate the transition," the spokesperson said.