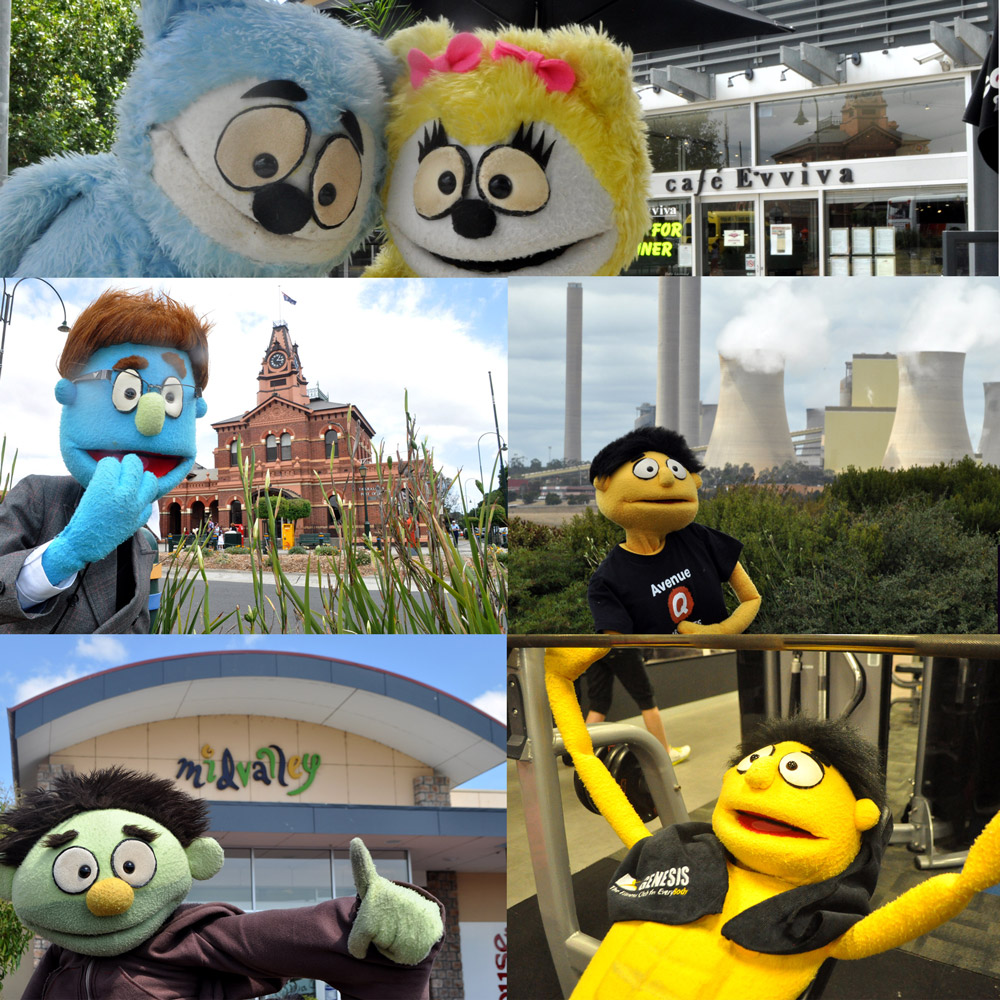 PUPPET nudity, swearing, stereotypes and adult humour with a "genuine sweetness" will be brought to life in the bright stage lights when a cast of local performers bring American musical Avenue Q to town.
But the show's co-producers, Dan Clancey and Eloisa Tripodi, do not know what to expect from a local audience yet, although they are keen to find out.
"It's a show which has been well-received everywhere else, from regional Queensland to Tassie; it does fly in the face of norms and talks about challenges, stereotypes and discrimination in a parody of real life," Mr Clancey said.
"It's a very cheeky show; there's a bit of swearing, but it's essentially a sweet story because it's about what it's like growing up… life doesn't always have happy endings.
"Some things (in the show) are offensive, but we can do it with humour; the characters are genuinely naive."
"There is something almost childlike about how they deal with serious issues," Ms Tripodi said.
"(There are some things) people can't say, but puppets can, and the relationships featured are genuine and relatable."
She believes the show will strike a chord with local audiences.
"For instance, with the character of Princeton, you hear about his hopes and dreams, and him facing bills and struggling to find a job," she said.
"He's trying to find his purpose in life and you find yourself thinking the same thing."
Taking the award-winning show from Broadway and London's West End to the Latrobe Valley means the local cast of 17 are able to bring something of themselves to their parts, Mr Clancey said.
"It was a long and exhaustive process to secure the rights to the show; this will be its regional Victorian premiere," he said, adding it had taken the team 12 months to reach the point where they were ready to put on a show.
He said audiences who grew up watching Sesame Street would enjoy the show.
Ms Tripodi said choosing to put on Avenue Q was a deliberate decision.
"We really like the show; it's something different," she said.
"It's a musical, it's funny, and there's an element of puppetry which hasn't been explored locally before."
Featuring a live band, the entourage will be performing in Sale on 14 March, before putting on five shows in Traralgon.
The show is centred around university graduate Princeton, who arrives on Avenue Q in New York with dreams of making his mark on the world.
He meets a group of humans and puppets, and embarks on a journey of self-discovery.
Avenue Q will be showing at the Latrobe Performing Arts Centre in Traralgon on 15, 16, 21, 22 and 23 March from 7.30pm.
Parental guidance is advised.