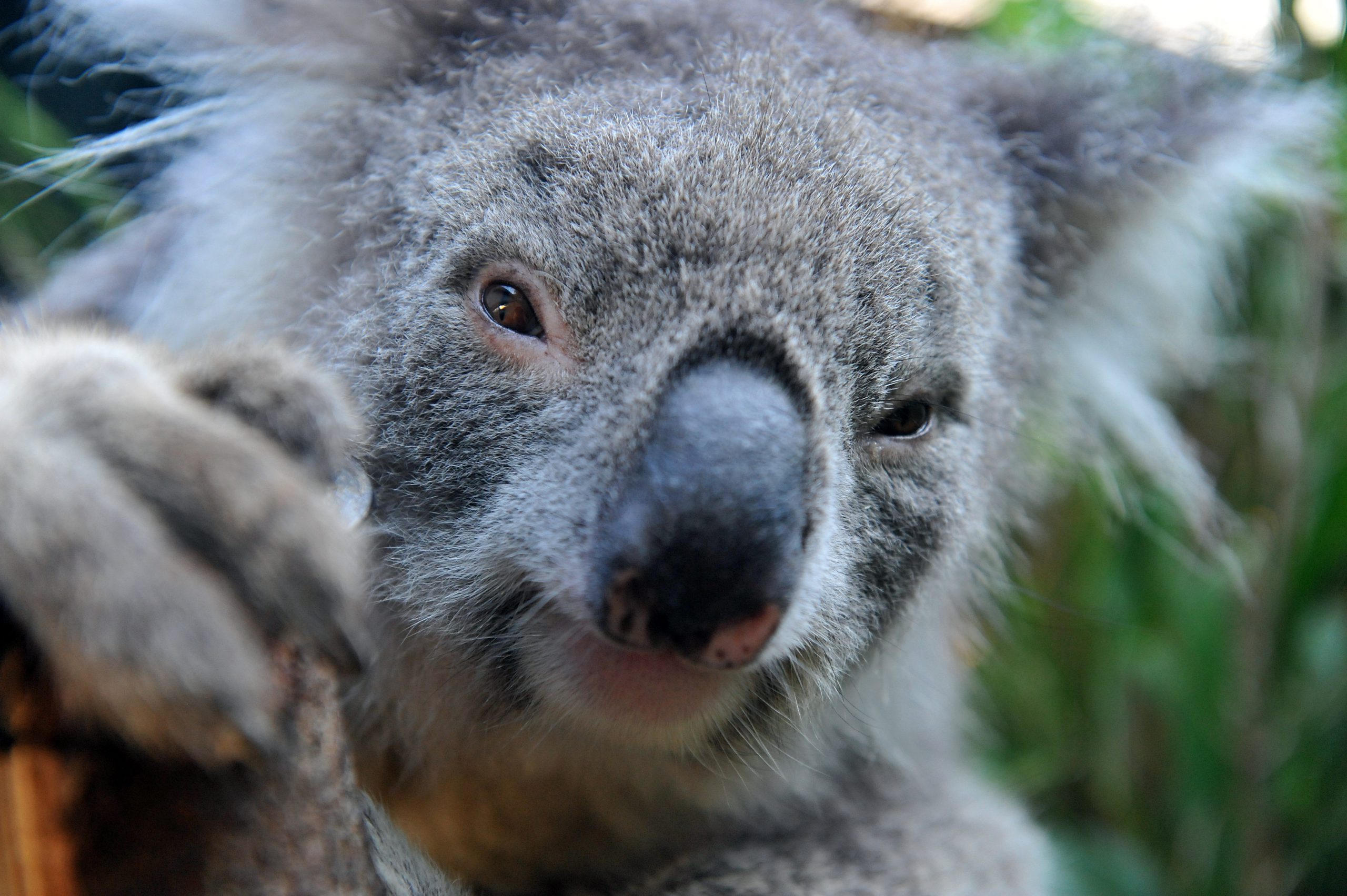 GIPPSLAND wildlife carers fear Victorian koalas will "fall through our fingers" if funding for health studies is not increased.
Southern Ash Wildlife Shelter manager Colleen Wood said the Rawson sanctuary's resources were now being poured into research groundwork for emerging Koala illnesses, including a mysterious spate of blindness among the South Gippsland population.
Carers use a blood analysis machine, donated by the Moe Veterinary Centre, to do on-site health checks.
"Our standard care now is to check their ageing to see how old these animals are and running bloods to see basically what the chemical compositions are," Ms Wood said.
"We have to see what level these animals are dehydrated, but also what their white blood cells and everything are doing as to whether they're carrying infections."
Ms Wood said while volunteers wanted to do their bit to support research, they feared the Federal Government wasn't doing enough to ensure the species' survival.
"You look how much money these animals draw in with tourism. How come that can't be put aside to try to research these animals?" she said.
"We'll lose the southern koalas. I honestly don't doubt that."
Ms Wood has come across seven cases of unexplained blindness among Gippsland koalas since September.
"It's certainly not caused through direct trauma," she said.
Ms Wood said the marsupials tested negative for chlamydia which can cause blindness in koalas.
The shelter enlisted the help of Melbourne University researchers to identify the cause and is awaiting the results of tests on samples.
Coordinator of the university's Wildlife Health Surveillance Project Pam Whitely said there was "no easy money".
Her project investigates reports of sick and dead wildlife to establish a baseline for their health and detect any changes.
Ms Whitely said wildlife health was a "whole of community" responsibility.
Ms Wood said the Strzelecki or South Gippsland koala, in particular, needed more funding because of its unique gene pool.
The koalas have genes not present in other Victorian koala populations.
But no Victorian koalas were listed as vulnerable by the Federal Government last year when it recognised the New South Wales and Queensland populations.
A Federal Government spokeswoman said Victorian Koalas were still a focus of funding and nation-wide the government had spent $13.6 million to protect the koala since 2008.
"This includes the Australian Government commitment last year to provide over $10 million under the Biodiversity Fund for projects aimed at rehabilitation, restoration and linking of koala habitats and $3.6 million of funding for the support of projects and activities run through programs such as the National Environment Research Program, Caring for our Country, Australian Research Council and the Endangered Species Program," the spokeswoman said.
She said recent Victorian projects under the Caring for Our Country program included funding for the Sunshine Reserve Conservation and Fireguard Group and the Gunditj Mirring Traditional Owners Aboriginal Corporation to assess the koala population and tree canopy health across Indigenous Protected Areas and properties near Mt Eccles National Park.
The government encouraged volunteers, farmers and community groups to apply for round two of the Biodiversity Fund and the first round of Target Area Grants, under the Caring for our Country initiative
"Funding for threatened species including koalas is available through the Target Area Grants, while the Biodiversity Fund provides opportunities to enhance biodiversity and build greater resilience across the Australian landscape," the spokeswoman said.