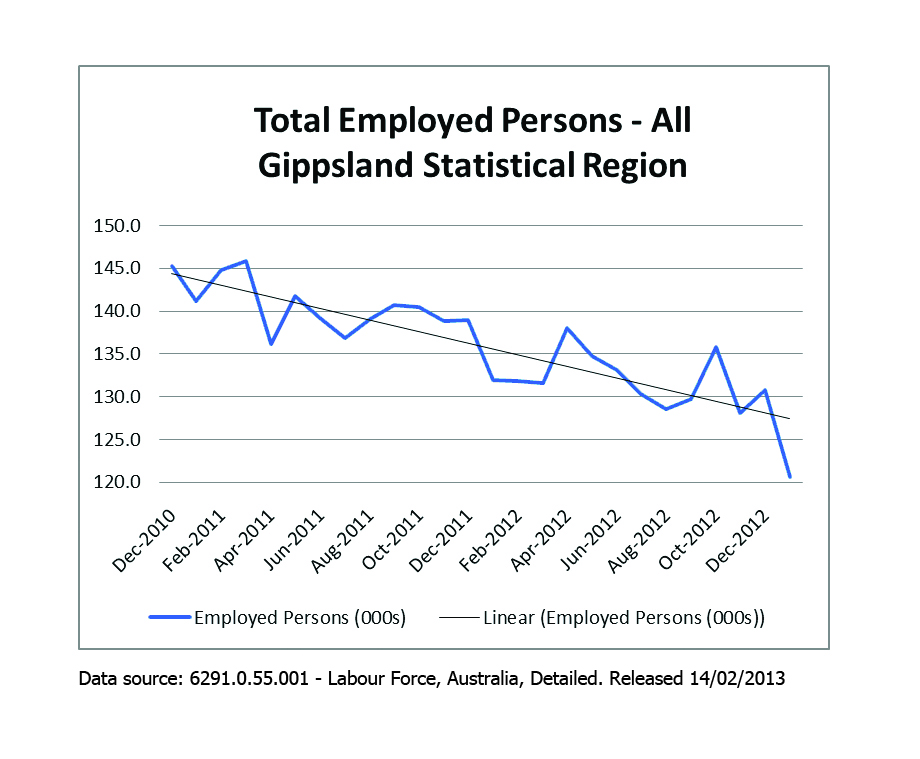 STATE Member for Morwell Russell Northe's recent interpretation of Gippsland's job figures has been challenged by an opposition State MP who called it "absurd".
Speaking after recent Australian Bureau of Statistics data showed a sharp jump in Gippsland's unemployment rate, Mr Northe told The Express jobs data was often volatile and the figures failed to account for those who had changed jobs, retired or moved from the area, and did not include new jobs.
Late last week State Member for Eastern Region Matt Viney slammed Mr Northe over his assertion the Victorian economy was 'on course', saying the notion was "absurd".
"Gippsland has lost 24,600 jobs in just over two years under Mr Northe's government," he said.
The MP said he was "astounded" to read Mr Northe had contested ABS data, saying the data gave an "accurate estimate of the number of jobs in Gippsland" and was "the measure used by everyone except, it appears, Mr Northe."
"The ABS defines an employed person as someone who, during a particular week, worked for one hour or more for pay, profit, commission or payment in kind, as well as some people temporarily absent from work.
"If someone has worked for one hour, they are considered employed. On what basis does Mr Northe claim that this means people that have changed jobs or people that get a new job are not included?" he said.
Mr Viney rejected assertions the data was "volatile", saying there was "a clear downward trend in the number of employed persons in Gippsland".
Mr Northe hit back, saying the December 2012 quarter figures Mr Viney relied on where "out of date" and that statewide figures released last week showed "strong employment growth in Victoria" which was "good news for Gippsland."
February ABS data showed almost 38,000 new jobs had been created in Victoria in one month, but no regional break-down of those figures was available.
Mr Northe did not respond to Mr Viney's criticism of his interpretation of earlier data.
He said, however that Gippsland's economy faced challenges, "none more so than the Labor's carbon tax which the Federal Treasury's own modelling shows will hit Victoria first and hardest."
Mr Northe said the Latrobe Valley Industry and Infrastructure Fund had supported local businesses to create jobs, including Hydro Australia, Fishers Timber Morwell, GippsAero, SAGE Technology, Lion Australia, and Stirloch Construction and recently announced $3 million towards Australia Paper's new waster paper recycling plant.