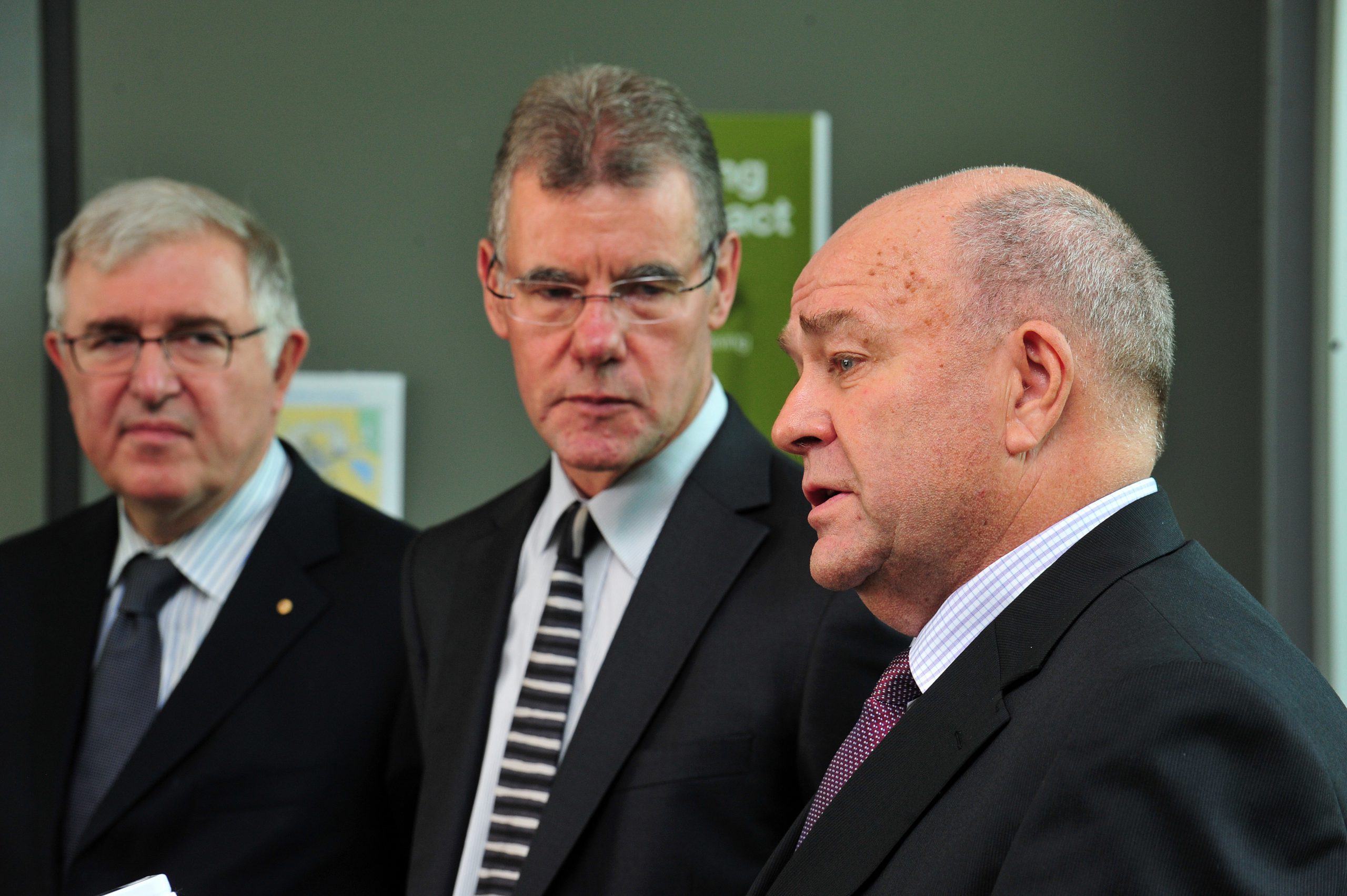 UNIVERSITY of Ballarat Vice Chancellor Professor David Battersby hopes the community will warm to the idea of a proposed alliance between the university and Monash University's Gippsland campus as details become clearer.
Speaking to The Express on Friday, Professor Battersby said he understood the community's concerns.
"When people get to know about what the actual proposal is, and the new opportunities that will be presented and the benefits that are going to accrue to the community and prospective students, I think they will then start to form a wider view about the trajectory we are on at the moment," Professor Battersby said.
"It's early days yet."
Professor Battersby said through its upcoming community consultation sessions, University of Ballarat was interested in finding out what courses should be offered locally.
He said because of the low level of tertiary education participation and year 12 completion rates locally it was especially important to have a regional university.
"If you don't have the presence of a regional university, in effect you are treating your citizens as second-class citizens," he said.
"The importance of university is about lifting participation rates… if you don't, the life chances of people are going to be significantly and deleteriously impacted."
The Vice Chancellor was in the Latrobe Valley last week to meet Latrobe City Council Mayor Sandy Kam and chief executive Paul Buckley, after he wrote to the mayor requesting a meeting.
Professor Battersby said it was not unusual for the university administrators to meet with local government representatives.
"We have a very close relationship with the councils we operate in, because we live and work in regional communities… that's just how you do it in regional Australia," he said.
He said in his "largely informal discussions" with the mayor and Mr Buckley, he was able to address most of the issues raised.
"What impresses me is there is a strong passion for this issue and the involvement of council," he said.
Meanwhile, Cr Kam said she was happy with the initial meeting with Professor Battersby to hear directly about the university's plans.
"This was the first time we have had an opportunity to hear information firsthand," Cr Kam said.
"I was pleased that (Professor) Battersby took the opportunity to meet with us as opposed to Monash University who have not been able to commit to a time for council to meet with their Vice Chancellor and president, (Professor) Ed Byrne."
Councillors have voiced their concerns about the proposal.
Last week, it was also reported central ward councillor Christine Sindt said the control of the new institution should go to Latrobe City Council.
The community are invited to attend consultation sessions across the region to provide input on the proposed university.
The Latrobe Valley session will be held at the GippsTAFE academy in Traralgon on Friday from noon to 2pm.