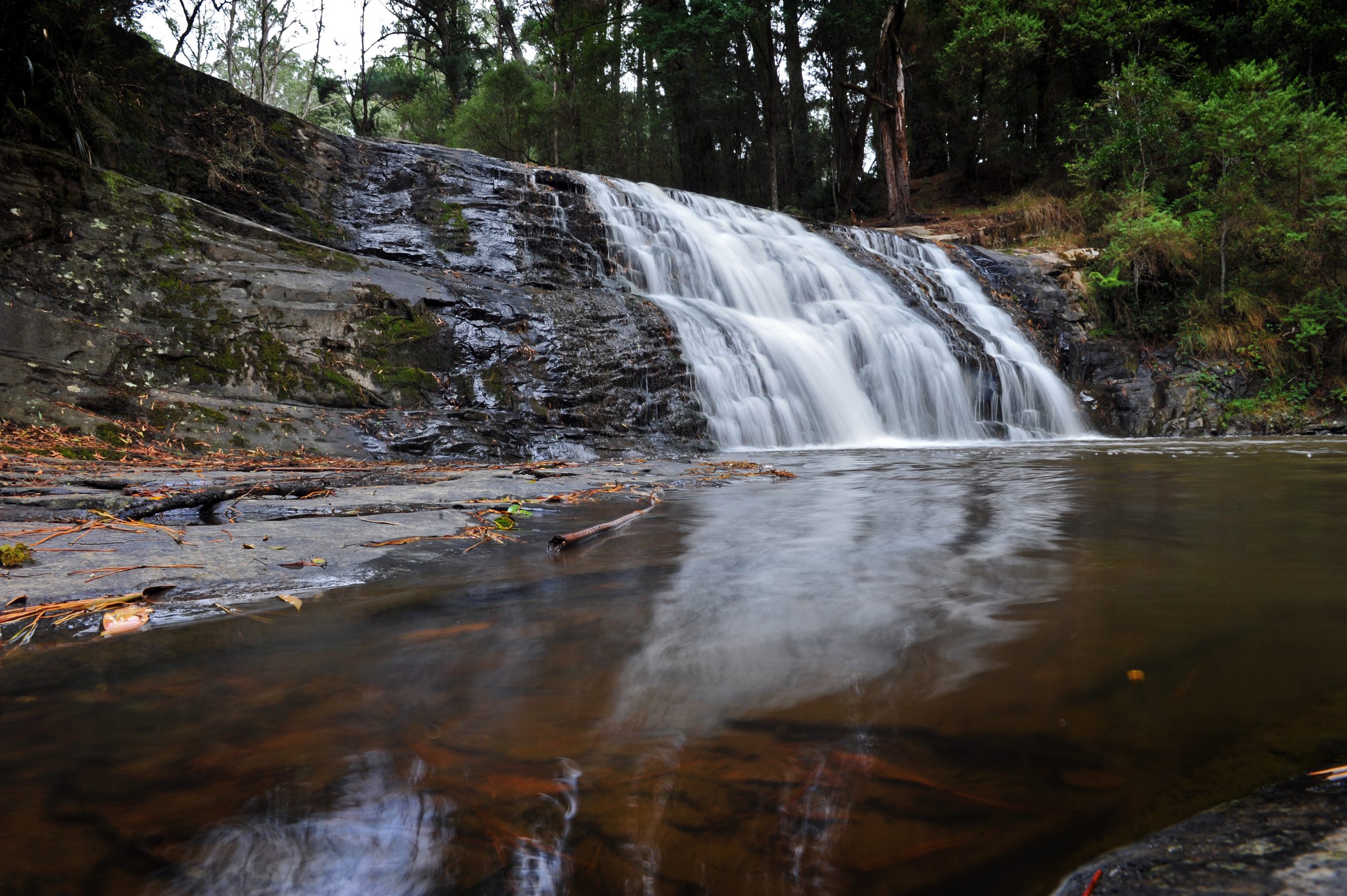 Visitors will now be able to safely enjoy the "peace and tranquillity" of Morwell River Falls Reserve after its reopening on Friday.
Latrobe City Mayor Sandy Kam officially opened the reserve in an event, along with addresses from Friends of the Upper Morwell River president Catheryn Thompson and State Member for Morwell Russell Northe.
Attendees could then walk down the track to view the upper of the three waterfalls for themselves.
Cr Kam told attendees the reserve fell into disrepair and was closed in 2004, but thanks to hard working volunteers, and the many organisations who supported them, the reserve was restored.
"The Morwell River falls have been a popular scenic attraction for over 100 years," Cr Kam said.
"In 2007 the Morwell River Neighbourhood Environment Improvement Plan was endorsed under the Environment Protection Act.
"The Friends of the Upper Morwell River was formed and work started to renovate and improve the tracks, install signage and displays, and provide seats and picnic tables."
Ms Thompson detailed the work involved including clearing weeds and establishing tracks and thanked the individuals for their "hard yakka".
The Morwell River Falls Reserve entrance is located on Morwell River Road, Boolarra South, 500 metres north of the intersection with Olsens Road.