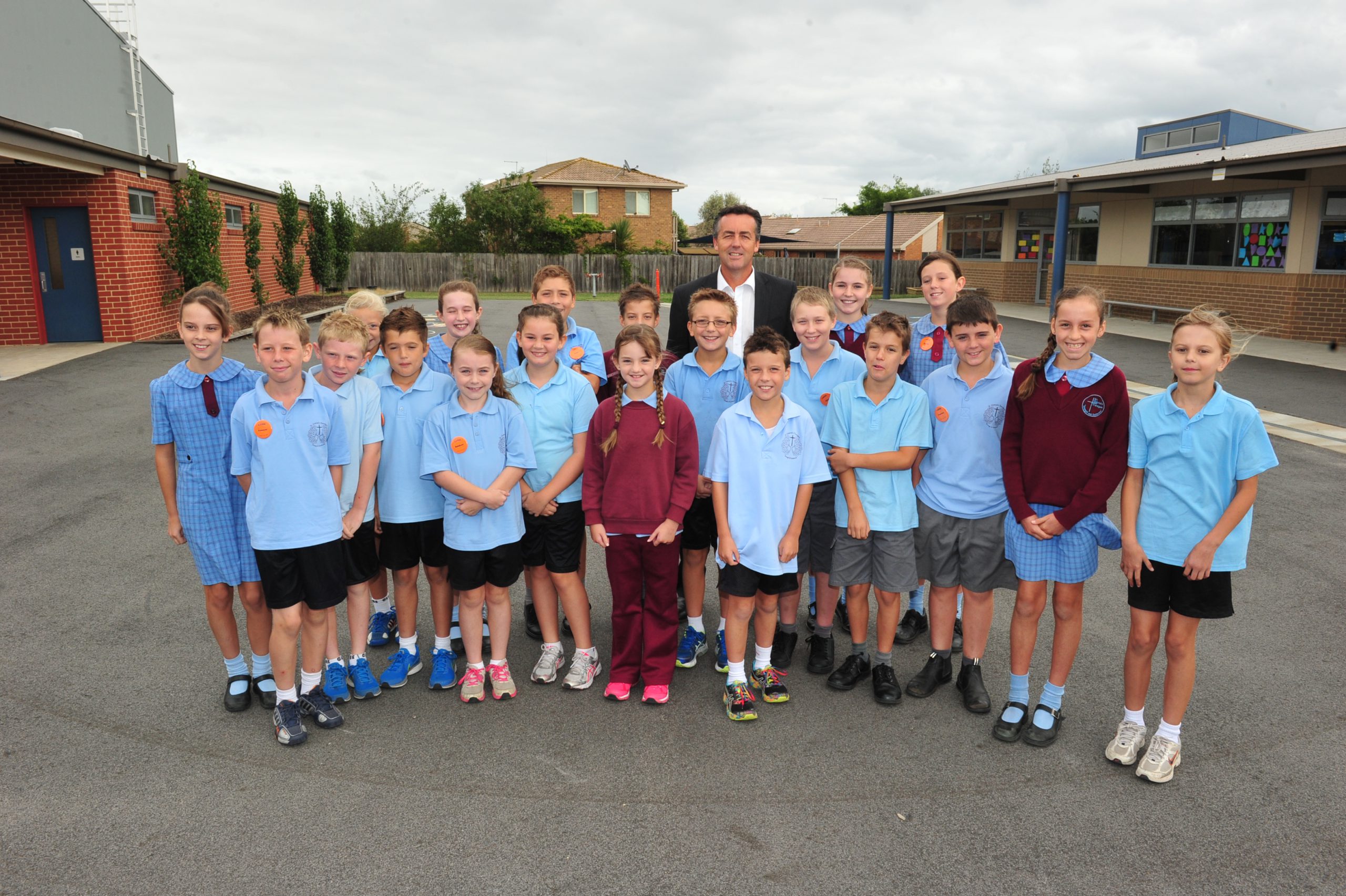 IF the success of an anti-bullying program is measured by student engagement, the Creating A Safe Supportive Environment program in its demonstration phase at St Gabriel's Primary School in Traralgon seems to be right on track.
When The Express met with some of St Gabriel's senior students, who form part of the CASSE program's student team, feedback on what impact the unique program was having in the schoolyard and classroom was overwhelmingly positive.
CASSE aims to invoke empathy in students via a psychoanalytical approach, developed by United States author and psychiatry professor Stuart Twemlow, having them "mentalise" bullying issues by helping individuals "manage intense feelings such as anger or fear, to think about their experience and to identify what they feel".
Trained CASSE school facilitator and St Gabriel's teacher Camillo Redi, said the school's own model relied on a student team of 20, which met weekly, to help engage other students with key concepts of power dynamics, namely the bully (or 'victimiser'), victim and bystander, with a particular emphasis on the latter.
The CASSE manual, a reference tool for the school, explained the role of the bystander as one which "provides fuel for bullying" and says when bystanders start to feel ashasmed of their role, the school climate is "ready for anti-bullying messages".
The language is familiar to St Gabirel's students now, with members of the student team saying they were proud to be "upstanders" when the situation called for it, "standing up for someone" who was being targeted in the yard.
School captain Cohen said "if we see a problem or a chance to stand up for someone we go in now, and we get the word out… the difference is more people are enjoying themselves now."
"It makes a difference in the playground," student Caleb agreed, while Ava said "when we have a classroom meeting we get to talk it more".
The school issues CASSE Upstander Awards based on behaviours noted by teachers.
"It all teaches us it is okay to stand up and say what you believe in," Caleb said.
"This has been teaching us what bullying is and why we should stop it and that's because people get hurt and that's not a nice place to be," Jasmine said.
Student feedback indicated efforts to encourage reflection and an ability to "put yourself in someone else's shoes" and "think beyond the moment" were working, Mr Redi said.
Having established school "buy in" to the model, meaning all staff were "on board", positive messages were also introduced to classrooms, often during class meetings, he added.
"The good thing about CASSE is that it's not a week to week program, not a hypothetical from a book… it deals with real issues kids face and then we unpack those issues and the kids learn that the 'roles' can change at any point".
Evidence of the CASSE approach are on display in classrooms throughout the school and in May St Gabriel's hopes to step up its campaign by also hosting a CASSE Student Day for other demonstration schools throughout Victoria.
CASSE research estimates about half of all students have experienced some form of bullying and, in Australia, one child in six had reported being bullied on a weekly basis.
It also found children who were bullied were "more likely than their peers to experience depression, loneliness, anxiety, low self-esteem, feel unwell, have more migraine headaches and think about suicide".