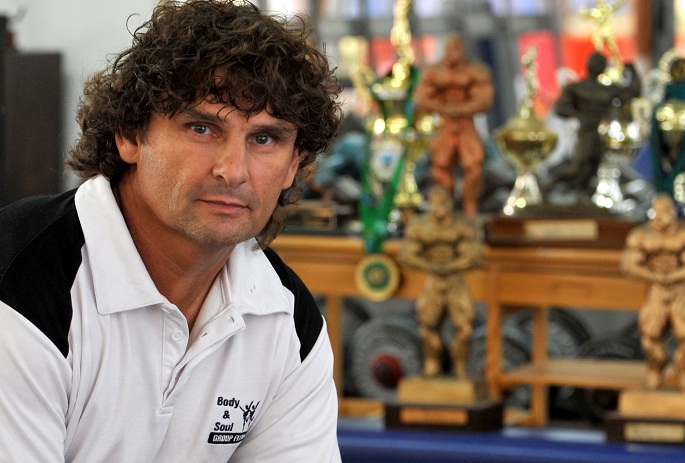 AFTER 20 years of working out at a Traralgon fitness centre, Latrobe Valley's own Mr Australia will soon help others to achieve their goals.
A major health scare last year forced the body building champion into early retirement when he was diagnosed with throat cancer after he noticed a lump in his neck in August.
Last month Renald Buhagiar was given the "all clear"; told the chemotherapy treatment was successful, but he reflected on how the illness has changed his life.
"Actually it was my birthday, I noticed the lump on my neck, and I knew straight away that I was in trouble," Mr Buhagiar said.
The diagnosis meant the man who had persistently followed a strict diet, had to force himself to eat the fatty foods to put on weight, something he had always avoided.
"They allowed me to compete in the Mr Victoria, but I couldn't compete in the Mr Australia, because they wanted me to put some weight on because I was going for seven weeks of chemotherapy treatment," Mr Buhagiar said.
"They threatened to feed me through a tube, and I'm a pretty stubborn kind of person and was determined not to have the tube."
The 48 year-old was also determined to stay active and trained throughout his treatment.
Mr Buhagiar's five bodybuilding championship titles include Mr Australia in 1999 and Mr Victoria Masters in 2010 and 2011.
He said he was prepared to continue competing for two or three more years, but the "hiccup" had forced him to change his perspective.
"When I was working out and competing, you know it's all about me, but I've got a wife and three young children – it's all about them now," Mr Buhagiar said.
His recent change in direction is not just reflected in his personal life, but in his chosen profession as well.
"I'm going to be a personal trainer. I went back to school and did my certificate in personal training in 2011… and I'm going to work from my home and at the gym," he said.
"So now I'm going to be training young athletes. Because there's nothing down here for them, they've all got to go to Melbourne.
"Instead of competing myself I'll start helping other people achieve their goals."