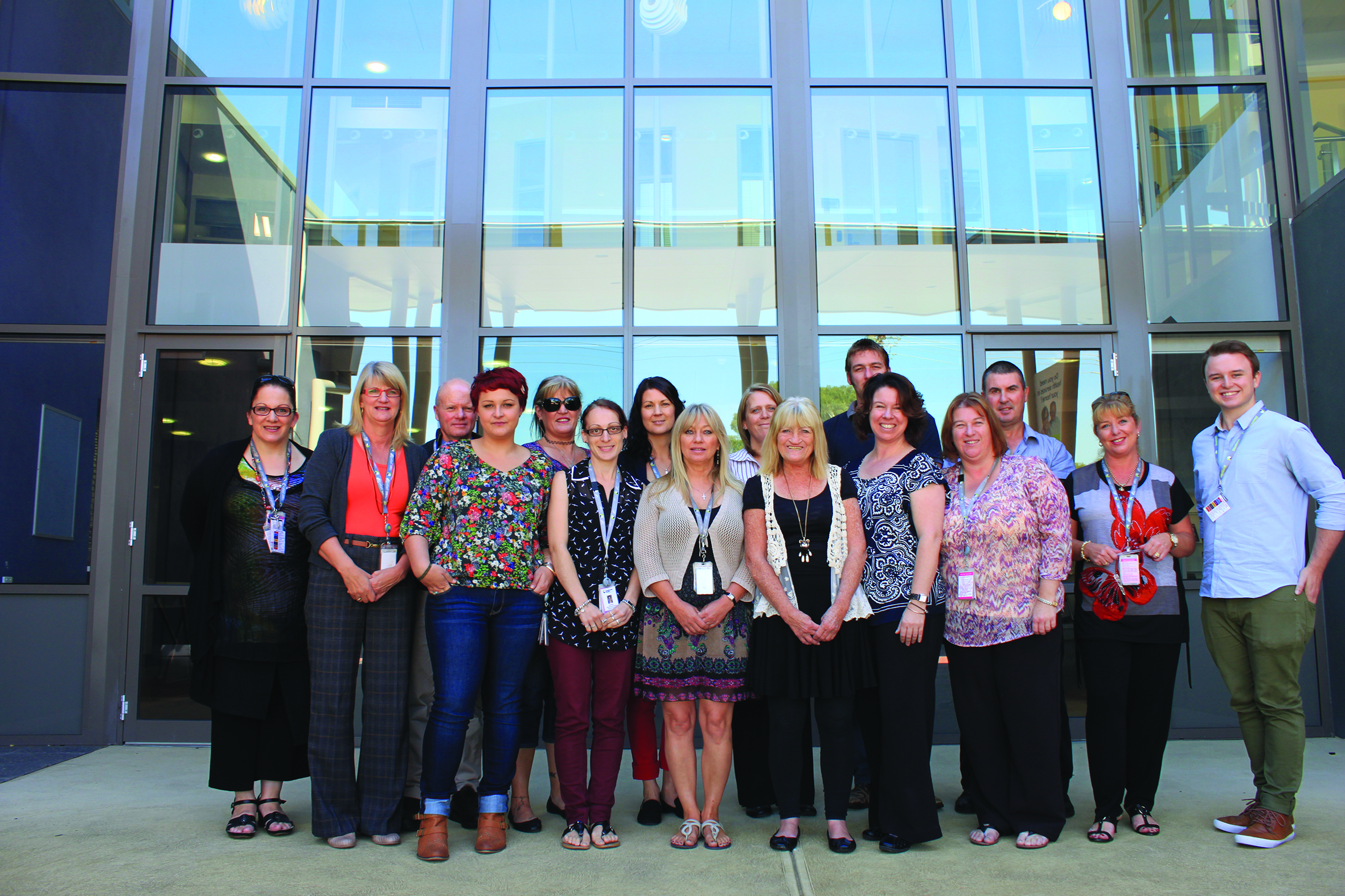 IF drug and alcohol worker Charlotte Anderson had a key message for families battling to support ice users through their addiction, it would be to shed the self-blame and understand they are not alone.
As part Latrobe Community Health Service's Drug Treatment Services team, Ms Anderson knows better than most the devastating dysfunction the use of ice (also known as crystal methamphetamine) can impose on families, and these days she and her colleagues are seeing more of it than ever before.
Past weeks have seen the Latrobe Valley's health and policing sectors warn of a rise in the local use of ice and its implications for relevant support services as well as users and those seeking to support them.
Ms Anderson said LCHS was well placed to meet the demand on its drug treatment services and those in need of assistance could access information immediately (anonymously if required), expect an appointment within a fortnight and, if deemed urgent, would be seen within days.
In a candid conversation with The Express recently Ms Anderson shared her advice and perspectives on what local authorities have agreed is a crisis in the region.
Her insights, about communication within families over drug use, about the fall-out from ice use and the most effective means of seeking support, could prove invaluable.
Families seeking to prevent a member from descending into ice addiction, or intervene when they "know something is not quite right", needed to first arm themselves with knowledge, Ms Anderson said, and then be prepared to have the "hard and uncomfortable conversations".
She warned ice use, in particular, was often associated with criminal activity and random assault and aggression while dependence could also see users "resort to gaining funds illegally" or gambling.
"The drug is notorious for giving a false sense of superiority, a feeling that 'I have this under control' and it creates a sense of competence, a 'king of the castle' type of euphoria," Ms Anderson said.
Families, however, were all too often subjected to the mood swings and aggression inherent in a user "coming down" from a drug that floods the brain's receptors with monoamines, killing those receptors off with repeated use "so that the user is unable to feel pleasure at all without more ice".
"Ice is one of the worst drugs out there," Ms Anderson warned, saying the violence users could resort to "can alienate a family and change its dynamics… you can't communicate with someone you are scared of".
"Families can be ashamed… so they don't tell anyone, they see (ice use) as such a mark on their family but the best way to help themselves and the person affected is to seek help.
"My message to families is that they are not alone, I cannot stress that enough," Ms Anderson said.
"No family with a young person is immune to this and we need to talk about it more… don't let them shut the conversation down."
The earlier an ice user's support network acts to intervene, the "better and quicker" recovery outcomes can be, according to Ms Anderson.
"Otherwise," she warned, "it can be a long road… once the brain has lost its own ability to feel joy and happiness as it normally would… it can take longer than six months for that to return". Clinical depression and anxiety often ensued, she added.
The feeling of "invincibility" characteristic in ice use meant users were also inclined to take sexual risks and, if mixing the dug with alcohol, "of thinking they are okay to drive but their blood alcohol level might be sky-high".
Support workers saw first-hand the financial loss, family conflict, legal and psychological problems and health implications ice use elicited, Ms Anderson said.
She, her team and other support services feared the spike in ice use across the Valley had not yet peaked but she hoped increased efforts to educate young people, as well as exposure to deterrents, might see it ease in time.
"Sometimes young people come in and they have seen their friend end up in Flynn (Latrobe Regional Hospital's psychiatric unit) and they say 'I do not want to end up like that, I want help now'.
"When they see the percentage of people who have used ice and can't cope, ending up in a dark place, that can be a good deterrent."
Parents keen to open up dialogue about ice with their own children needed to "bring it to the table" but be clear on the facts, Ms Anderson said.
"It is no good trying to talk to a child about anything you don't know enough about because (in response) they can tell you anything and it will go over your head."
Once armed with knowledge, the "most powerful tool", Ms Anderson said parents should "tell your kids that if ever there are problems in their life, they should know they can come to you", but she added, "then, when they do, you have to be prepared to 'hear it' and not hit the roof… it is important to react in a calm way".
"Make a regular time with your kids to talk about drugs, no matter how resistant they may be, and get them used to it…but choose your times and use age appropriate language, simplifying it when they are young and being more elaborate with your explanations as they get older."