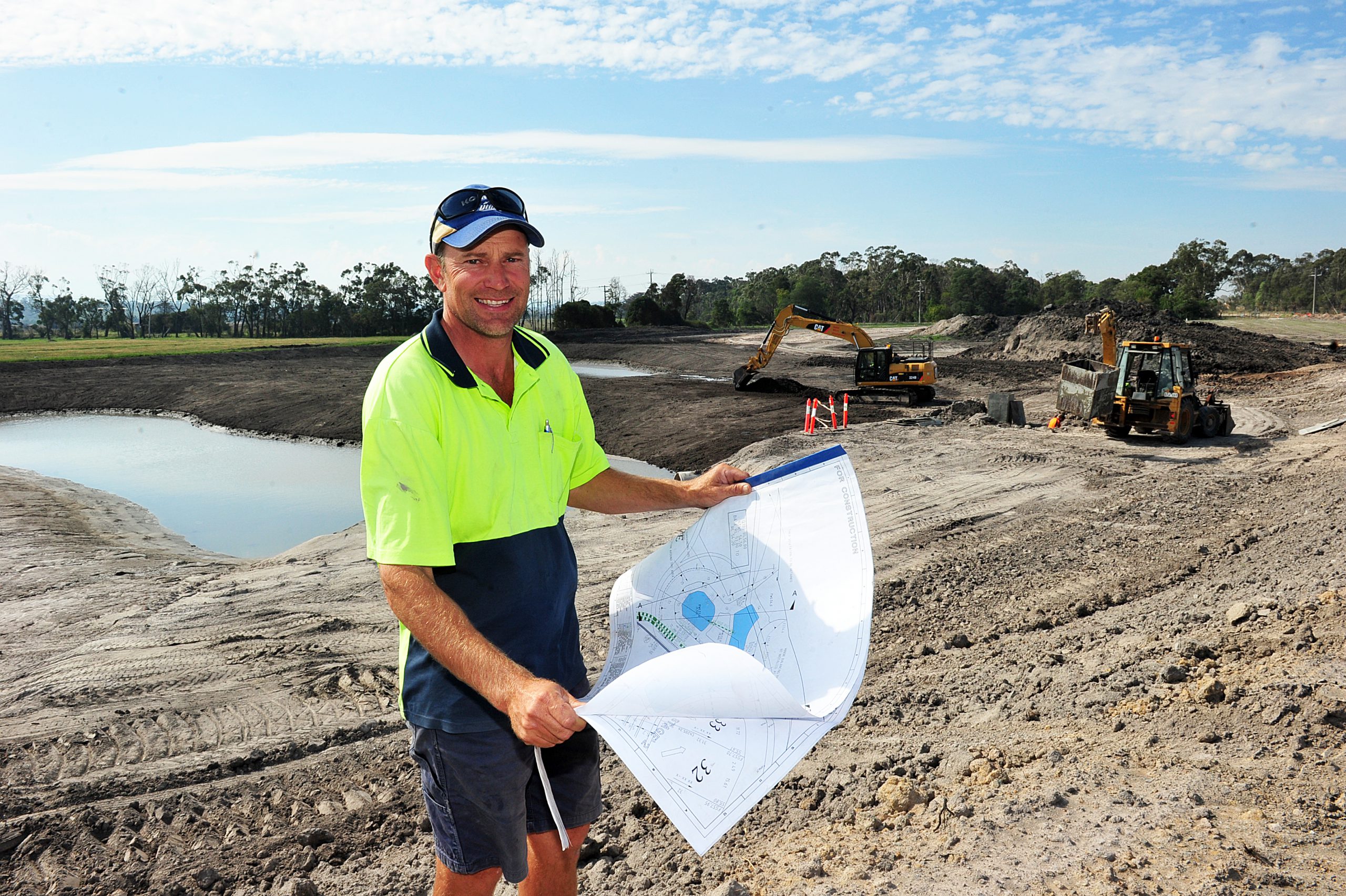 Moe-based builders are optimistic the town's Mitchell Grove residential development will boost construction opportunities, with flow-on benefits for businesses and the wider community.
Infrastructure construction at Mitchell Grove has commenced with land titles available in June and first owners expected to be moved in by Christmas, which the developers said signalled revitalisation and renewed confidence in Moe.
The 191-allotment development is on almost 18 hectares of land west of Mitchells Road.
Gippsland-based company LandGipps will invest about $32 million across the life of the project.
Excavation of the roads is complete with sewer connections, town water, gas lines and storm water drainage now in place and construction of the wetlands and public reserve is "well on the way" to completion, according to LandGipps.
LandGipps director and development manager of Mitchell Grove David Sowerby said works had been predominately undertaken by locals using local suppliers.
Moe-based builders Kingbuilt Homes' general manager Lochlin Wall said he and his staff were eagerly waiting for the site to be ready for house construction.
"We've got people signed up, the contracts signed, now we're just waiting for the land to be ready to build on," Mr Wall said.
He "absolutely" believes there is demand for this development with people wanting to build in Moe but are unable to do so because of lack of land available.
"Part of problem is if there's no land for people to buy we can't build," he said.
"So, that's why we're so excited as builders to see it getting to a stage where we can start building."
He said his company had known about the development for about 12 months, with two building contracts signed so far and was optimistic uptake would be swift once the land was available.
"I don't know, but we certainly hope so. We have a lot of time and effort and invested in Moe, so we're banking on it," Mr Wall said.
"We're feeling positive. Since the development was approved, there's been a positive (vibe) around the town.
"Things have been going okay, and they're only going to get better."
Mr Sowerby said his company had "huge confidence" in the long term growth of Moe as a township.
He said LandGipps based its design of Mitchell Grove on input sought from the Moe community.
"The community itself is so critical in driving this new phase of growth," Mr Sowerby said.
"For Mitchell Grove to be as effective as possible in supporting and maximising progress, it has to respond to the needs of local residents."