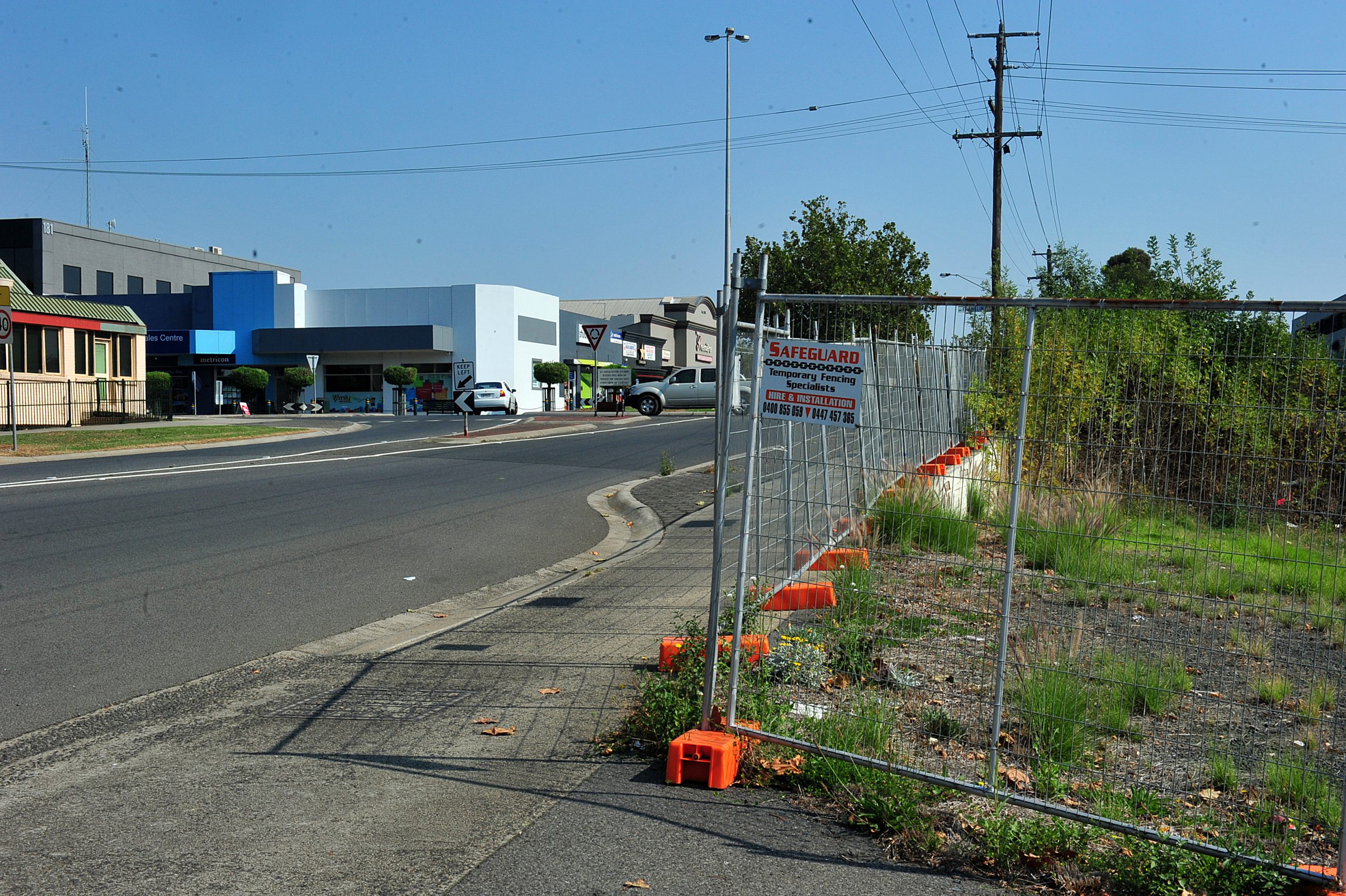 A $60 million private development in Traralgon's central business district remains on hold.
Despite a planning permit being issued two years ago for a multi-level retail, accommodation and parking development on the former Manny's Market site, the land – on the corner of Franklin and Grey streets – has sat dormant.
Minster Constructions property manager Andrew McDonald said the project was "on hold for the time being", but did not detail why.
"We are working our way through it," he told The Express.
The delay has forced the company to apply to Latrobe City Council to extend its planning permit.
Latrobe City's manager city planning Chris Wightman said the request was being processed and the project would be tested against a strict set of planning criteria.
He said it was "not uncommon" for extension requests to be lodged with council and this was the project's first.
"We're obviously keen to see appropriate development within the activity centre. This development comprises a range of uses, which is what we're trying to encourage," Mr Wightman said.
When completed, the complex will include a building up to six storeys high, made up of retail outlets, office space and parking.
A separate building would include a supermarket, serviced apartments and luxury residential apartments.
There would be a total of 416 car parking spaces and 73 bicycle parking spaces.
Mr McDonald did not give an estimate of when the project was likely to begin if an extension to the planning permit was granted.