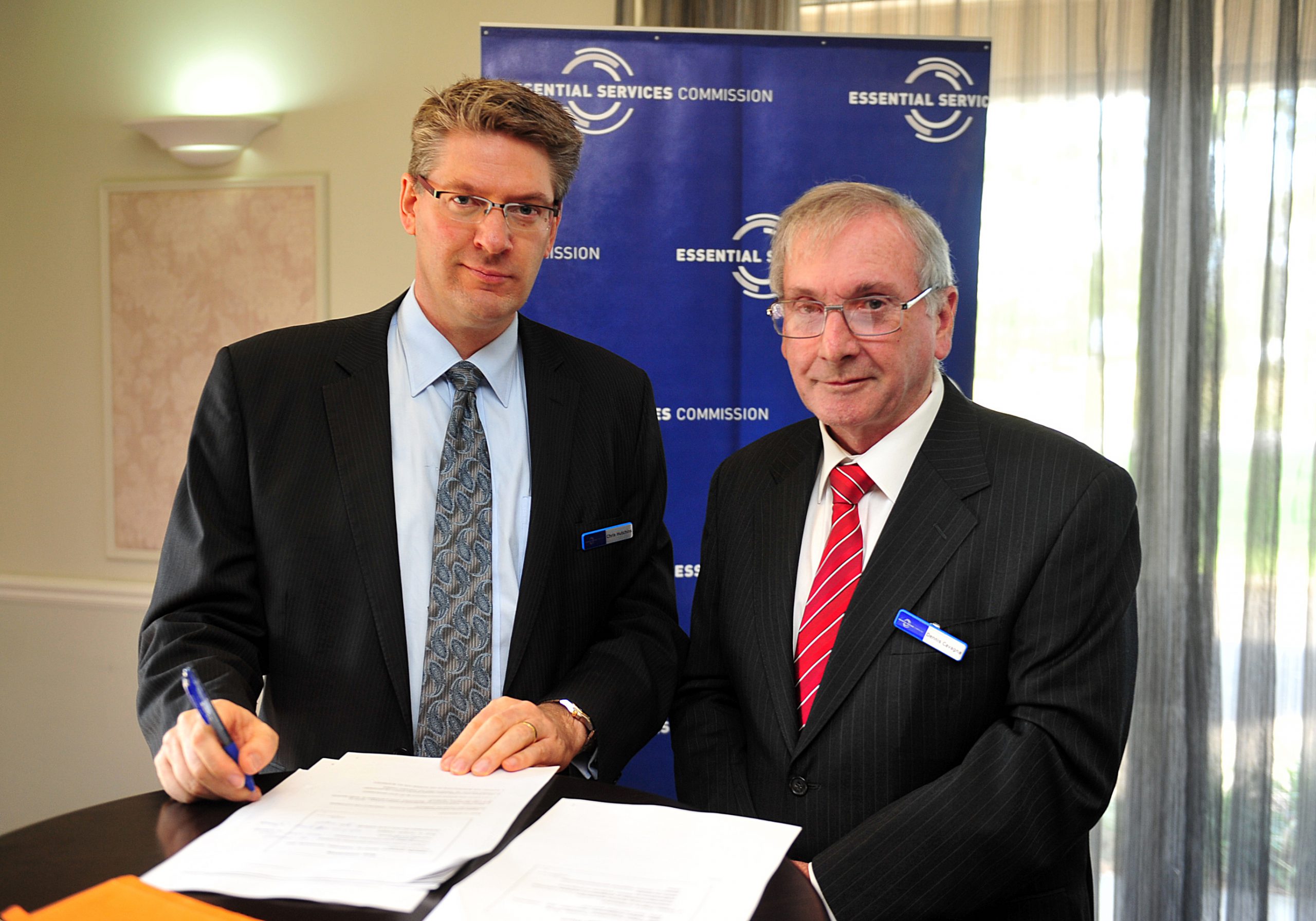 A CONSUMER advocacy group is urging Latrobe Valley residents to have their say on the future of water prices in the wake of a poorly-attended public forum.
The Gippsland Resource Group has criticised the Essential Services Commission for what it labelled as inadequate advertising of Friday's presentation on proposed water pricing for the next five years.
"It's not good enough," resource group secretary Merv Geddes said.
"People should now make submissions and let Gippsland Water and the ESC know they're battling to pay their bills."
Gippsland Water wants to increase water tariffs by five per cent over the next five years, but the water regulator has proposed to decrease prices by 5.6 per cent.
Both figures exclude inflation, meaning if the ESC's preference is adopted, customers would still see some increase in their water bills.
The ESC has touted its draft decision as a major reprieve for Gippsland Water customers who were slugged with a 71.4 per cent increase from 2008 which helped pay for construction of the Gippsland Water Factory and other capital works.
"For householders it will be a real reduction in their costs of services," commissioner Dennis Cavagna said.
"We take into account people's views on what they think of operating costs and what they're projected at, the capital costs of what (Gippsland Water) is going to invest in the next five years we also take into account what they expect in consumption of water."
Friday's meeting formed part of the ESC's community consultation on water pricing for the next five years, but only four members of the public attended.
Residents, however, still have time to make submissions to the proposal before the regulator makes it final decision in June.
Submissions can be sent to the Essential Services Commission, Level 37, 2 Lonsdale Street, Melbourne, Victoria 3000 or via email water@esc.vic.gov.au