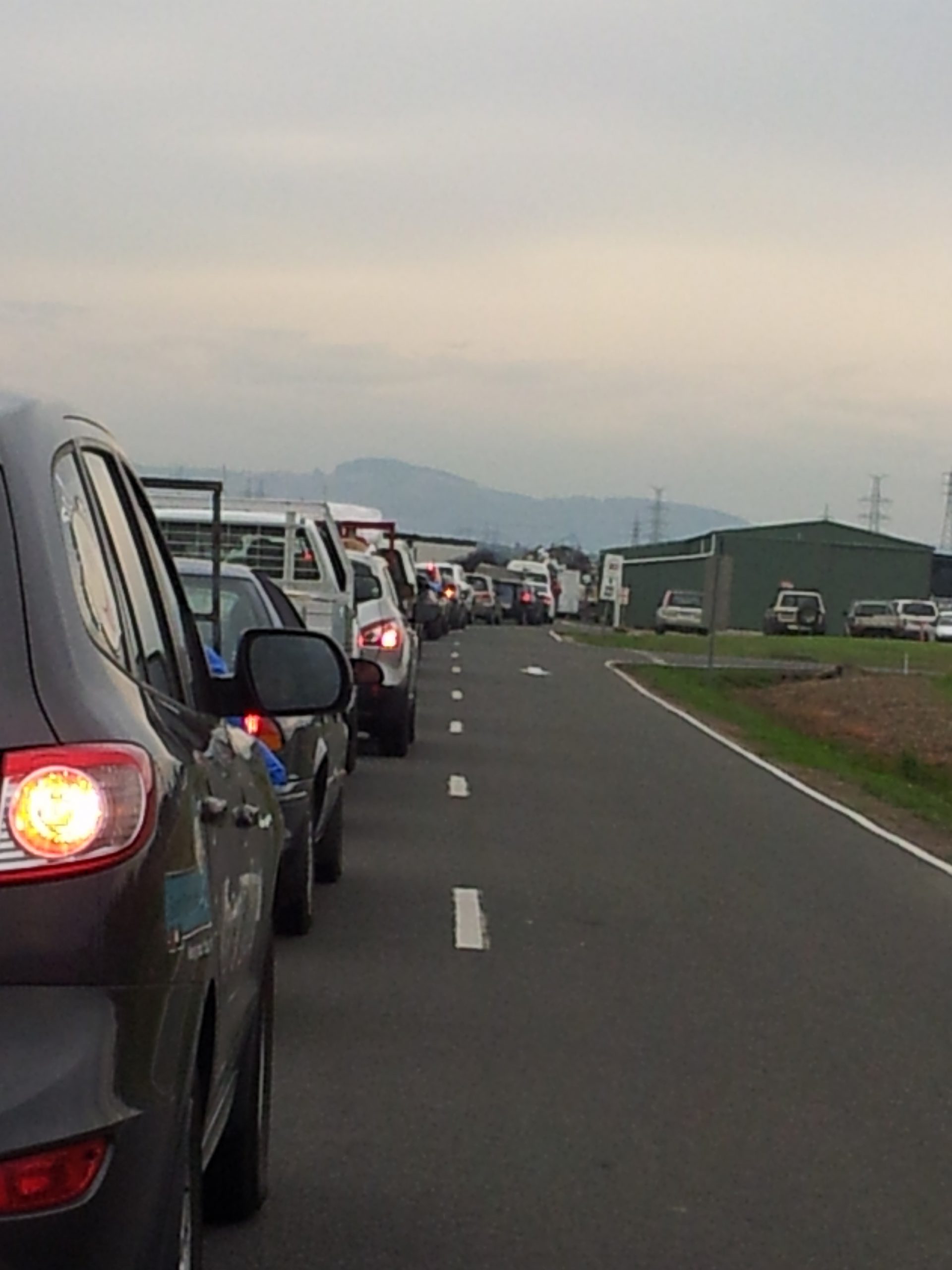 Latrobe City Council has vowed to better communicate with the public about its hard waste services following community outrage over long delays and tight restrictions during the weekend's no-charge drop-off service.
Drivers were forced to wait in line for up to an hour-and-a-half to drop off their hard waste at the region's four transfer stations.
Some reached entrances after the frustrating delay, only to be told their rubbish did not qualify for a free drop-off.
Adriaan Wilson said he and his family waited in line for 90 minutes at the Morwell transfer station before being informed by a staff member their rubbish was technically "general waste" and they would have to pay a $15 fee.
He said his load included bags full of rubbish too large to fit in the regular kerbside collection bin, which he believed qualified as hard waste.
"The council website has a list of things you can't dump, but it doesn't say general waste," Mr Wilson said.
"We have this issue with rubbish being dumped in the pine plantations and the council has made it more difficult to get rid of unwanted rubbish around the house."
Mr Wilson called for clear explanations of the hard waste criteria to be displayed on signs lining the roads to transfer stations.
Chris Hawthorne also attended the Morwell station and said he was turned away after a 45-minute wait.
He said he was told he would have to pay for dropping off lengths of wood and two toilet systems and after complaining to staff, he was asked to leave.
"Essentially because there was no metal in the items, it was chargeable," he said.
"The whole concept was it was a free hard garbage weekend. I took time off work when I could have gone any other day."
"Since (kerbside) hard rubbish collection was taken away we've had all these sorts of bizarre changes to fix the problem, but it's a band-aid fix."
Latrobe City's general manager economic sustainability Allison Jones said the lengthy delays were the result of an unprecedented response to the no-charge service.
"For the first time, we used social media to promote it and as a result 2253 people came through the four transfer stations, which is double previous no-charge weekends," Ms Jones said.
She said council was investigating ways to ensure ratepayers had a "much better experience next time around".
"We need to be clearer in our communication about what's a non-acceptable hard waste item and what's free at all times," Ms Jones said.
"We had 25 staff covering our four sites, so we might have to look at increasing that."
Latrobe City holds two no-charge hard waste weekends a year, with the next to be held on 26 and 27 October.
A kerbside collection service will be held on 6 May and again in December.
Bookings are required.
The cost is $20 per collection or $10 for concession card holders.
Regular kerbside hard waste collection ceased in Latrobe City in 2004 after council received advice from WorkSafe about occupational health and safety issues.