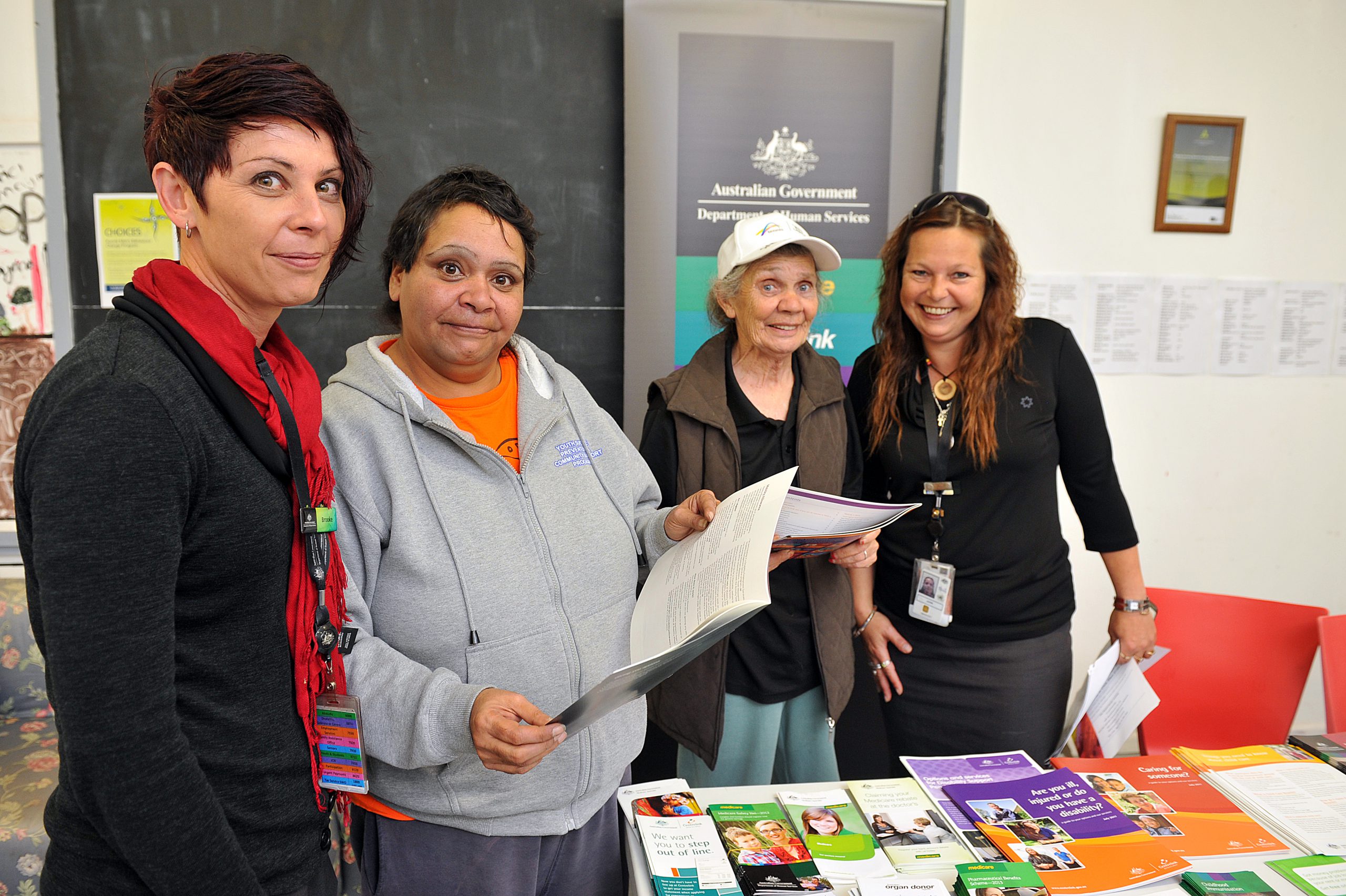 WHILE parts of the Latrobe Valley have spent past decades struggling in the face of soaring jobless rates, unemployment for the region's indigenous community has been a much longer-term problem.
Last week many of the Valley's key service providers joined forces in an effort to better engage with local indigenous people.
Driven by the Department of Human Service's Local Connections to Work initiative, an information session known as Konnect@Kommall was held in Morwell, with service providers keen to "break down the barriers" that have long plagued attempts to address low workforce participation rates among indigenous people.
Reports frequently find multiple disadvantage creates barriers to indigenous people securing work.
DHS indigenous specialist officer Jody Douthat said LCTW encompassed a broad range of services offering support in areas including homelessness, drug and alcohol dependency, disability, financial and legal stressors, health and mental health needs, education, and employment and traineeships.
According to the DHS, the program evolved in response to a need to "help disadvantaged youth and the long term unemployed move back into work… by bringing a range of services together under the one roof".
Last week DHS was joined by service providers including Berry Street, Latrobe Community Health Service, The Smith Family, Anglicare, GippsTAFE, the Latrobe Local Learning and Employment Network and Ramahyuck District Aboriginal Corporation. Ms Douthat said while LCTW, based at Centrelink in Morwell, was a mainstream program, "what we want to do is have an indigenous focus on a particular day".
She said she hoped that could happen weekly or fortnightly.
Last week's information session at Kommall Hall, a facility used by the Koorie community, was designed to "reach these people outside of a government office," Ms Douthat said.
"That sort of big office environment with lots of people is daunting and we hope that this is a bit more relaxed and people can feel confident to access services here."
She said the attendance at last week's session was "amazing" and she welcomed feedback indicating "there is support in the community for what (LCTW) do, so it is a two-way street".
The Smith Family Gippsland team leader Nicola Epps supported Ms Douthat's perceptions of the day, saying it offered service providers an opportunity to raise awareness among the indigenous community of "what we do and allow us to find out what it is they might want and need… it gives us a real chance to engage."
Ms Epps said the information session helped The Smith Family to extend the engagement efforts it was already undertaking as part its role in an education partnerships hub at Kurnai College.
Ms Douthat said a key aim of the day was to "sign up" members of the indigenous community to LCTW "so we can then follow them up, invite them into our office and let them know how it all works".