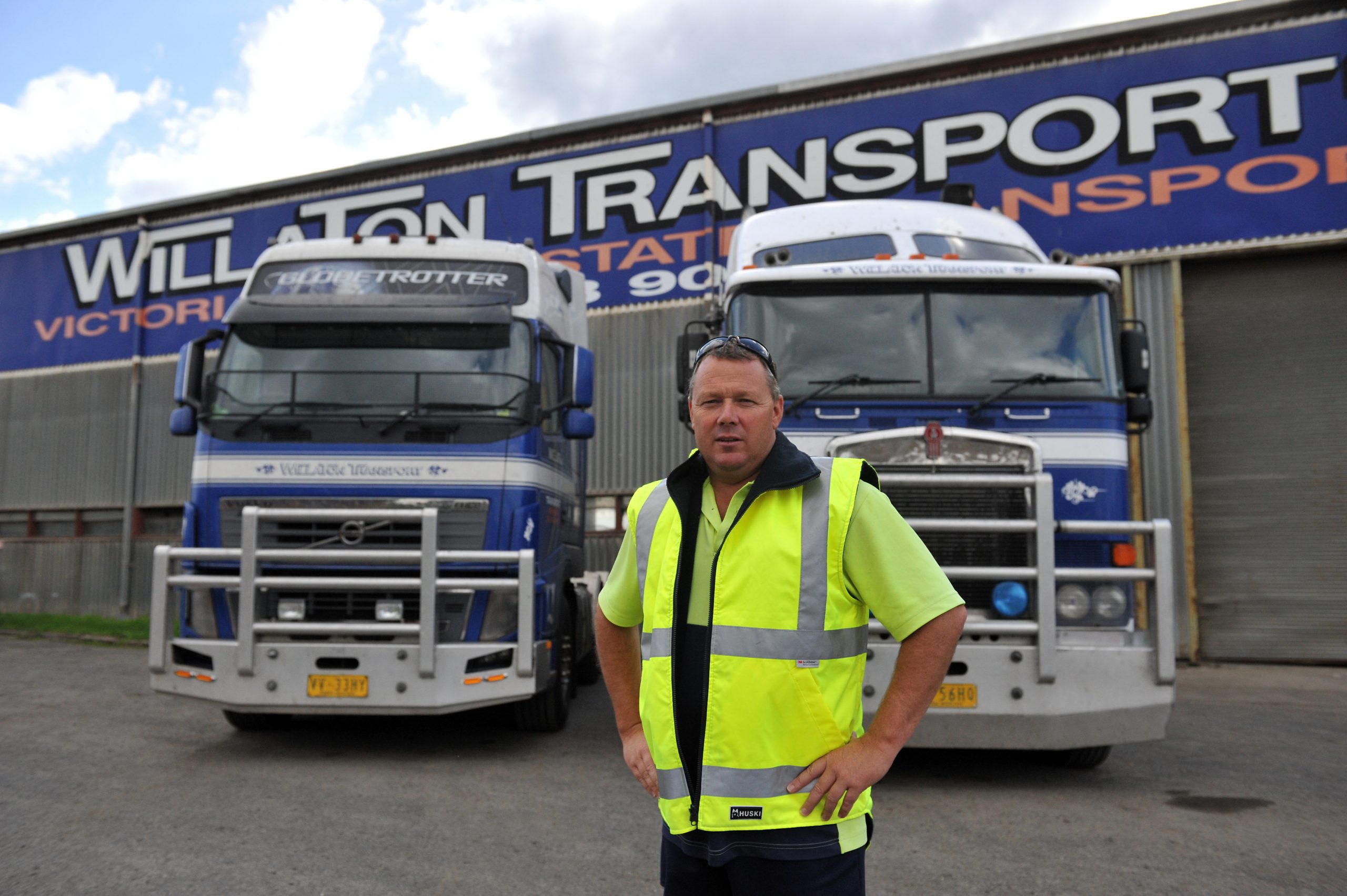 One of Latrobe Valley's largest freight trucking businesses has welcomed changes to State Government legislation which will allow B-triple truck and trailer combinations to drive along the Princes Highway.
Under the changes announced last week by Transport Minister Terry Mulder, freight trucks of up to 36.5 metres in length will be able to transport goods from the Port of Melbourne to Traralgon, essentially unlocking the region to road train transport.
"What this means is that instead of six B-doubles, only four 'High Productivity Freight Vehicles' are needed to carry the same amount of freight, effectively reducing the growth in the number of heavy vehicles (on the road) by one-third," Mr Mulder said in a statement.
For Morwell-based transporter Bernie Willaton, of Willaton Transport, the announcement showed the government was serious about ensuring the state's road system was used more efficiently.
"Opening these freight logistics up will make regional places like the Latrobe Valley more attractive for the manufacturing industry, and will may make it easier for businesses to establish in these areas," Mr Willaton said.
Willaton Transport, which has been established in the Valley since the 1980s, is contracted to transport coal beads and charcoal between the Latrobe Valley and Western Australia, and must cart loads in B-double combinations to South Australia, before being allowed to re-arrange trailers in B-triple combinations for the journey into WA.
Mr Willaton said while the legislation only extended the allowable length of truck and trailer combinations, until the allowable transport weight increased – currently capped at 68.5 tonnes – there was still numerous changes required to bring Victoria in line with other states.
"By no means all the region's freight should be carted on the road, but even with eventual increases in Gippsland's freight rail capacity, the general consensus is that there is going to have to be either more trucks or bigger trucks on the road," he said.
Addressing concerns the legislation would unleash 'monster trucks' on the road network, Mr Willaton said after decades of experience driving B-triples in WA, requirements under the new Victorian legislation would make the loads among the safest in Australia.
Under the new legislation, the HPFVs will be required to travel at 90km, have ABS braking systems fitted to all axles, and utilise GPS tracking of all vehicles.
In a letter to members, Victorian Transport Association chief executive Neil Chambers until community perceptions of monster trucks were "managed responsibly", lobbying for increased trucking weights would not commence.