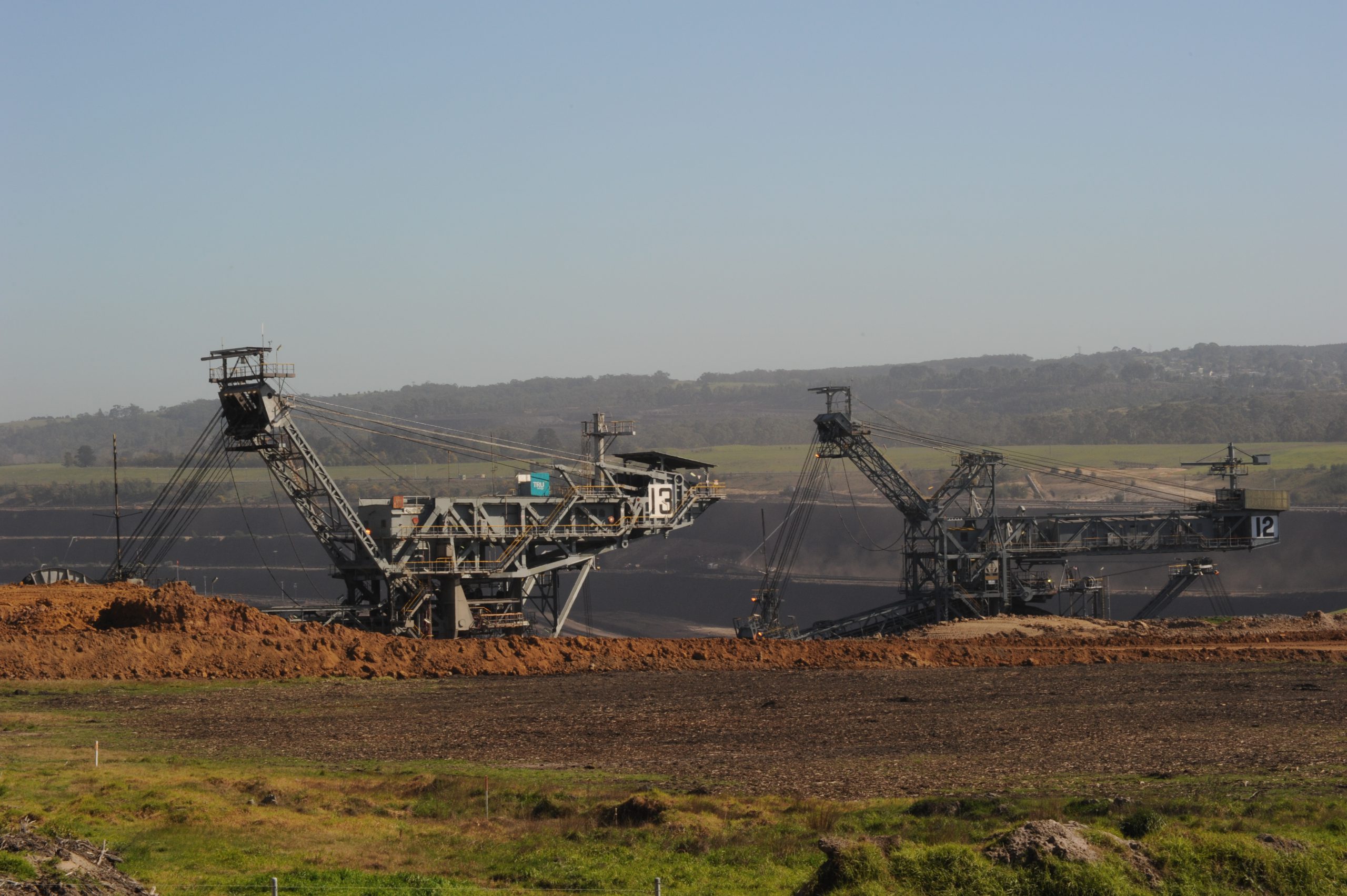 STATE BUDGET COVERAGE
Valley ignored: Opposition – 'Knock-on' effect – Moe Misses out – Brown coal investment – Infrastructure 'win' – Night rider forges ahead – Disability funding welcomed
The integrity of Latrobe Valley's brown coal open cut network has come under the state budget spotlight, with $4.2 million allocated to improve "high risk" stability issues.
The funding, which will be allocated over two years to future mining industry regulator Department of State Development, Business and Innovation, comes after two high profile failings in the Valley's mine stability in 2011/12.
In June 2012, the Morwell River Diversion collapsed into the Yallourn open cut, temporarily crippling the operation, while the Princes Freeway adjoining the Hazelwood open cut was closed for seven months after cracks appeared in the road surface.
Recently appointed Energy and Resources Minister Nicholas Kotsiras said the funding would help ensure similar "disaster" was avoided.
"This funding is about being proactive rather then reactive, ensuring we have proper plans in place to ensure we can deal with such events," Mr Kotsiras said.
He said the funding would resource the DSDBI to improve scrutiny of mine plans, increase data gathering capabilities, seek out-sourced specialised skill sets when required, and assess emergency response capabilities.
Commenting on whether $4.2 million was enough to prevent another mine related "disaster", opposition upper house Member for East Victoria Matt Viney said it difficult to assess when mine stability issues were so secretive.
"The question of management of the mine is pretty critical, but it's very hard for me to say how much is needed when this government has been incredibly secretive about what exactly the problems are and what needs to be done to fix them," Mr Viney said.
"They really need to advise what's going wrong and what needs to be done, and then we can hold them to account about funding – otherwise we are just stabbing into the dark."
Two separate reports into the 2012 Yallourn collapse are pending, while "highest priority" and "highest risk" issues identified in Valley open cuts by the Technical Review Board – an expert mining investigation panel – are not available to the public.
Environment Victoria campaigns director Mark Wakeham said the funding suggested there was still a "serious problem" with mine stabilisation.
"This is the coalition (government) who privatised those mines and power stations – privatising the profits but socialising the losses; when we run into problems taxpayers have to foot the bill for problematic and unstable mines," Mr Wakeham said.
"It raises serious questions about why are they pursuing coal allocations and further mines when there are existing problems with these mines and they are not operating at a satisfactory level and costing taxpayer money."