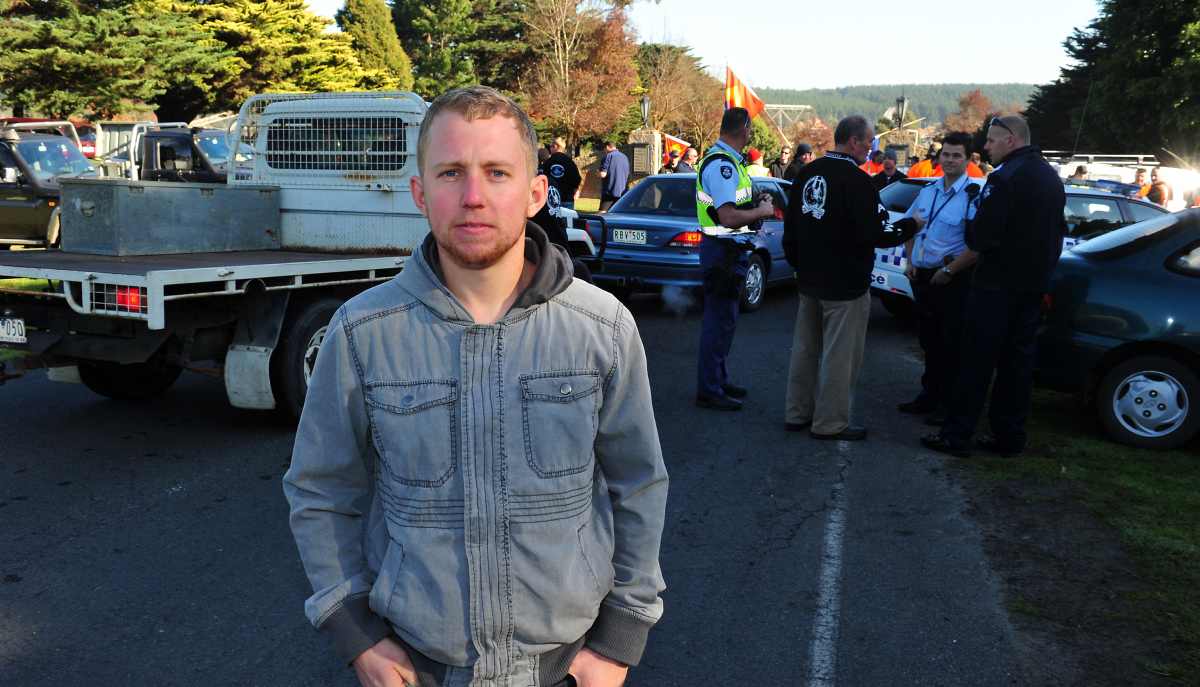 Australian Manufacturing Workers Union and Australian Workers Union members have this morning formed a picket line at the entrance to Australian Paper's Maryvale Mill in the wake of the site's major contractor locking about a dozen workers out of the site.
Chelgrave employees took protected industrial action yesterday over enterprise bargaining negotiations and were last night informed they would not be allowed into work this morning.
"About eight o'clock last night I got a phonecall from my supervisor saying I'm locked out of the gate until further notice," fitter Daniel Forte said.
"It's as good as being sacked."
The Moe man said he had worked for Chelgrave on and off in the past three years and as a full-time casual over the past 12 months.
"I've been their longest worker out here on this site since they've been here. Now I've got my mortgage to pay and bills to pay and that sort of thing," Mr Forte said.
"That doesn't stop even though you're not working."
Traffic was banked up to Traralgon West Road as union organisers attempted to stop mill workers from driving through the picket line, but police officers kept the vehicles moving to avoid a traffic hazard.
"We're encouraging people not to do the un-Australian thing and drive through the protest line," AMWU Gippsland organiser Steve Dodd said.
The unions had sought a 2.5 per cent pay rise every six months for three years for the Chelgrave workers.
"We're hoping that the company will see some common sense and sit down and negotiate appropriately with the workers and the unions," Mr Dodd said this morning.
However, Chelgrave said the unions had forced the company's hand.
Chelgrave general manager Greg Scott said the company "reluctantly" took out the lockout notice in a bid to bring unions back to the negotiating table after 12 months of debate and a recent stalemate.
"We made contact with the union in May last year and they didn't speak to us until October," Mr Scott said.
"We haven't been able to get any traction from the union and since then they've had several stoppages and stop-work bans."
He said the company wanted to give its workers a pay increase but it had to be "appropriate to the current environment".
"For our employees' benefit we need to get the union to continue negotiation," Mr Scott said.
In the meantime, workers will not get paid until an enterprise agreement is reached or Chelgrave lifts the lockout ban.
The protest follows a community rally outside the mill yesterday morning, where workers called on Australian Paper to prioritise locals to construct its multi-million dollar recycling plant.
Australian Paper this morning said yesterday's protest impacted on its production as some maintenance workers employed as part if a shut-down took part.