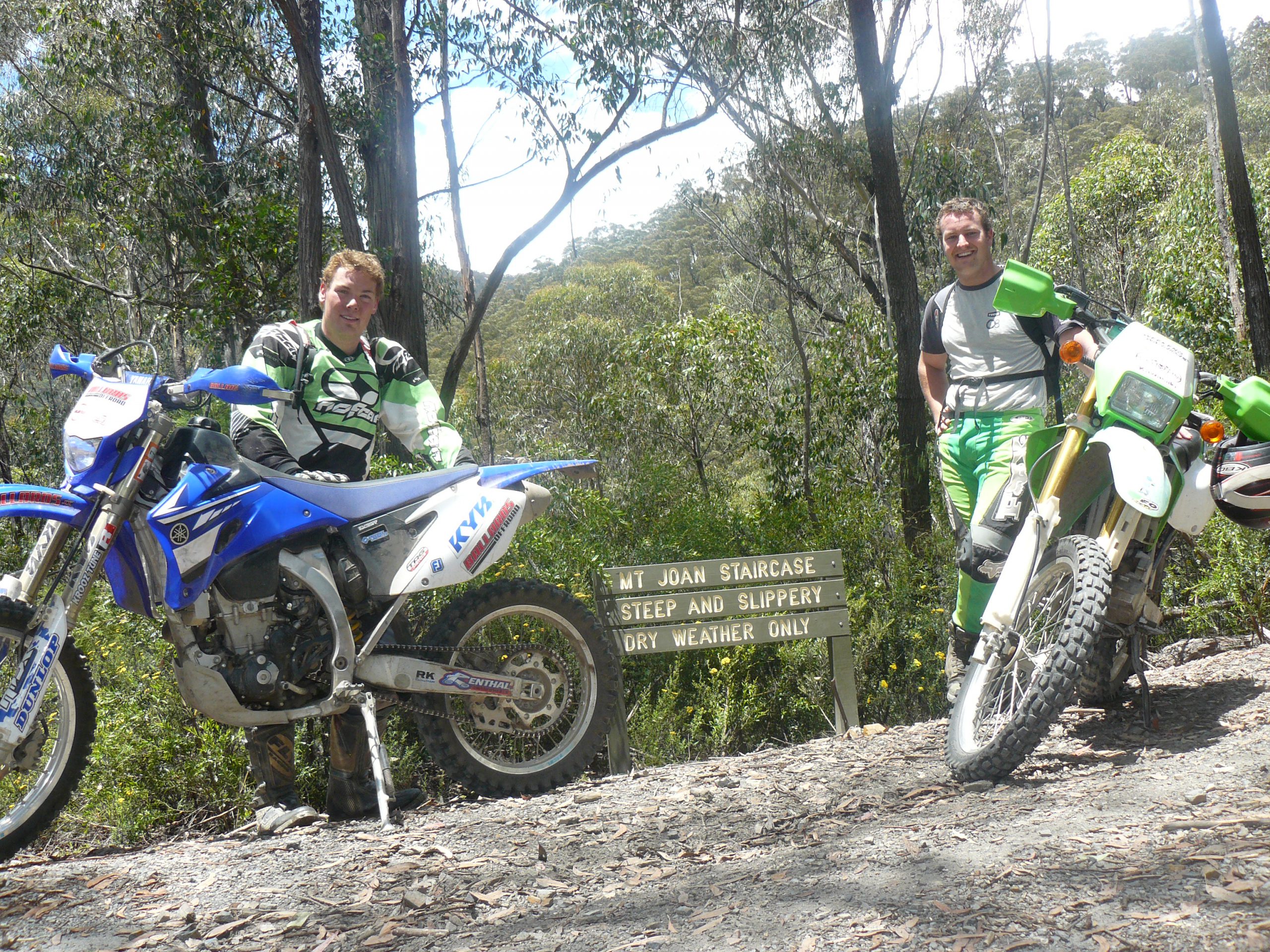 Monash University Gippsland student Clinton Bush and young teacher Michael Heyne will ride their motorbikes from London to Cape Town at the end of this year in support of young people in Zambia.
The pair have given themselves four months to complete the unassisted journey and will cover around 25,000 kilometres.
Mr Bush came up with the idea of the trek after studying in Malaysia and meeting exchange students who were involved with Friends of Tionge, a foundation based in Zambia.
The foundation was established to support disadvantaged and homeless children and teenagers in Zambia's capital, Lusaka.
Friends of Tionge was named after a young, wheelchair-bound Zambian girl who the founders of the organisation had met and been inspired by at a charity sporting event.
The motorbike enthusiasts expect their trip to be gruelling, but as some South African countries were in dispute, Mr Bush said he was only worried about bureaucracy.
"I think the easiest part will be riding the bike; I think the hardest part will be getting from one country to another," he said.
Mr Bush said he hoped the variance of the countries they plan to visit would give them the opportunity to learn about all of the differing cultures and give them riding experience in challenging terrains.
"We believe the trip could be seen to be symbolic of the long and gruelling journey to success that many of the young people in Zambia will face," he said.
The young men aim to raise $50,000 before leaving for Zambia, and also hope to change peoples' perceptions of South Africa.
"We want to show people that Africa doesn't just consist of people living in mud huts and starving," Mr Bush said.
For more information, or to make a donation to the Friends of Tionge foundation, visit
www.rideforzambia.net