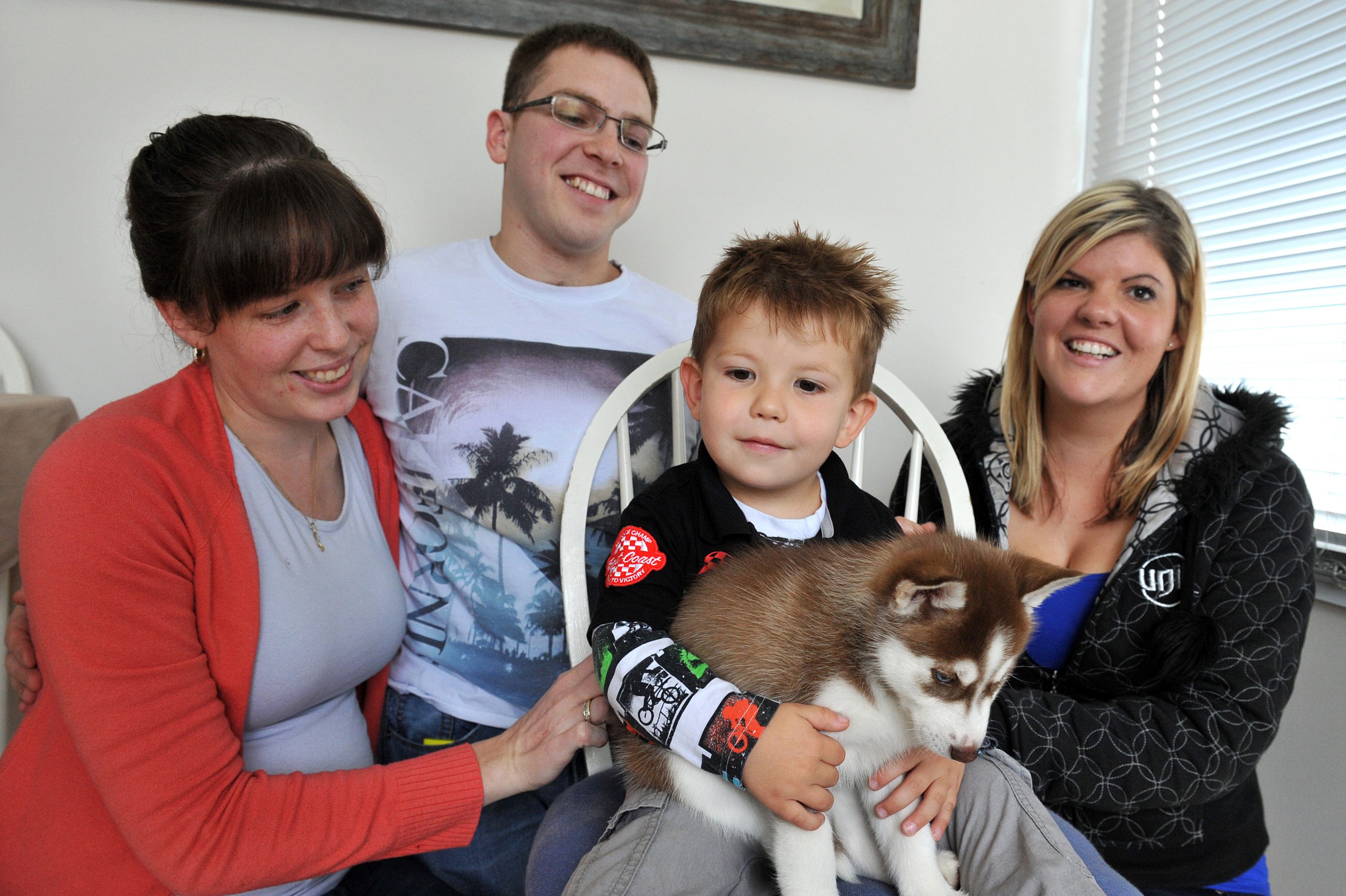 TWO and-a-half year-old Jacob Grant has found himself a new furry friend, after the fatal shooting of his pet husky Peppa on Anzac Day.
Morwell husky breeder Nathan Klep said reading the Grant family's story brought him to tears and he immediately decided he would do whatever he could to help.
"I know how well these dogs bond with their owners, especially children," Mr Klep said.
"It deeply affected me."
On Friday Mr Klep donated a female puppy to Jacob, which he has named Zoe after the Sesame Street character.
"I'm going to take her home… she'll get on Peppa's bed," Jacob said.
Mum Rebecca thanked the Klep family.
"I'm so appreciative and shocked someone could donate out of the goodness of their heart to someone they don't know," Ms Grant said.
"It won't bring Peppa back, but it will help Jacob build another bond and fill the void left by Peppa."
Peppa, a seven month-old Siberian husky, was shot dead after Ms Grant, her partner Jason and Jacob pulled over next to a pine plantation along Hunter Road near Yallourn North about 8am on 25 April.
Ms Grant said Peppa was returning to the car after a rest stop in the trees when she took off out of sight down a hill towards the sound of a vehicle pulling over.
After hearing a gunshot and calling out to Peppa, Jason headed down the hill where he saw a group of people get in three vehicles and drive off.
He then found Peppa's body under the pine trees.
Police have interviewed a man over the incident who claimed he mistook the pet for a wild dog.
His firearms have been seized and gun licence suspended.
The police investigation is ongoing.