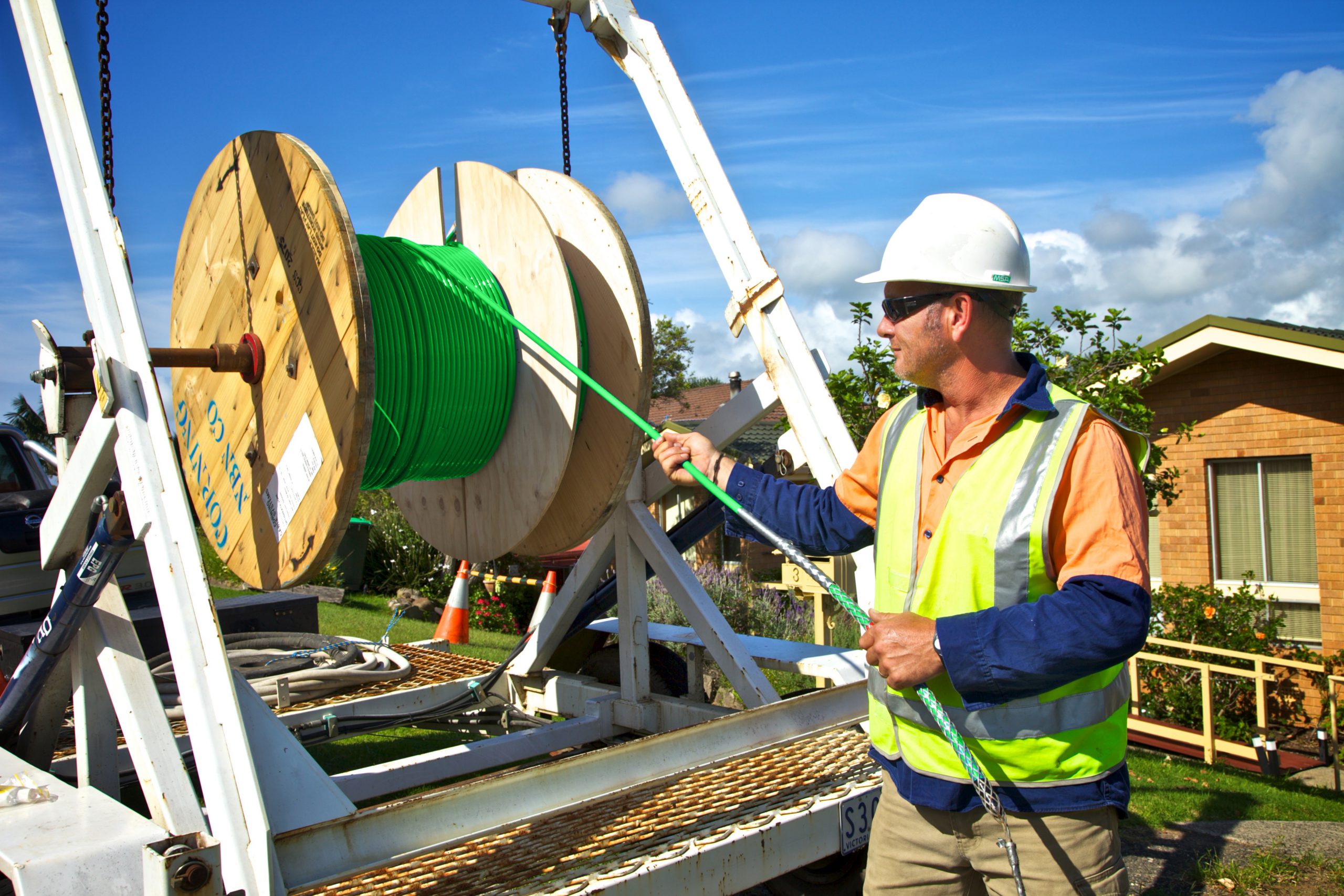 An article published in The Express on Monday, Latrobe Valley NBN divide likely, found Valley towns (other than Traralgon) currently scheduled to receive high speed fibre optic broadband were unlikely to get it under a Coalition Government.
Louis Nelson looks at the internet infrastructure towns like Morwell, Churchill, Rosedale and Mirboo North would likely have rolled out in its place.
Fibre To The Node
In a substantial shift away from the hallmark of the Gillard Government's current rollout – Fibre To The Premises – which would provide entry level download speeds of up to 100 megabytes per second – 71 per cent of Australian households would receive Fibre To The Node.
Under FTTN, fibre optic cable would be rolled out to 'cabinets' within a couple of hundred metres of every household in existing residential neighbourhoods, from which homes can tap into through their existing copper telecommunications infrastructure.
Cheaper and quicker to install than FTTP, a FTTN rollout will make considerable savings for taxpayers, at a predicted cost of $20.4 billion, however will deliver vastly different internet capabilities.
Depending on the distance of a household or business from the street cabinet, and the physical quality of the current copper line connections – entry level FTTN will offer download speeds of 25mb/s and uploads of 6 to 8mb/s.
Any household or business wishing to upgrade to FTTP for 100mb/s download speeds and 40mb/s uploads, will need to pay for fibre to be installed from the cabinet to their front door.
For information technology officer Lance McDonald, of Valley-based internet service provider Speedweb, FTTN would represent a "big upgrade" from current ADSL services, and a "massive" step up compared to current options across regional communities.
"FTTN would be most beneficial for the areas where there are huge customer bases that have good quality copper lines (such as Traralgon and Morwell), but are just simply too far from the telephone exchange to benefit from ADSL," Mr McDonald said.
"But there are still small pockets of communities that would still suffer from lack of maintenance on the existing lines… Moe (has) ADSL2+ activated in the local exchange, but the copper in the streets is so deteriorated that it barely seems to be capable of running at speeds above ADSL1/Open anyway."
Overall, the Coalition will seek to complete the National Broadband Network using a mix of technologies, with satellite and fixed wireless towers for areas where FTTN is impractical, and FTTP for about 600,000 towns with the most degraded copper networks Australia-wide.
Whether Moe's relatively "nightmarish" infrastructure would qualify is another question.
Latrobe City chief executive Paul Buckley said as current internet capacity within the local government area was generally better than other parts of Gippsland and regional Victoria, the chances of towns like Moe attracting this portion of the coalition's FTTP rollout was questionable.
Another word on 'contracts'
Monday's article challenged Shadow Communication and Broadband Minister Malcolm Turnbull's claim a Coalition Government would "honour" all current contracts, when asked if Labor's current rollout schedule would be impacted.
While the duration of current Victorian two-year contracts are locked in – Visionstream signed up with NBN Co in March, and Transfield's contract is up for renewal shortly before the Federal Election – contracts for each scheduled stage of the Gillard Government's FTTP rollout is not.
Contract instructions for each town's rollout are not actually delivered until just prior to the commencement of construction.
So while Rosedale, Morwell, Mirboo North and Churchill are all currently on the rollout schedule, contracts for these jobs – through second tier suppliers – are yet to be issued, and are not actually in existence to be "honoured" by a Coalition Government.
This will provide an interesting dynamic for the scheduled rollout of FTTP across Traralgon, which is set to begin next month.
Due to the size of the town, the rollout has been split into two stages, with the second stage set to commence in March 2014.
While Mr Turnbull's office has clearly stated it will not abort stages currently under construction, its policy of amending contracts to reflect Coalition policy (rolling out FTTN as opposed to FTTP) within 12 months of coming to power could see the second stage of Traralgon FTTP construction abandoned.
Mr Buckley said a Traralgon with only half the city connected to FTTP would cause a concerning inequality.
"There would be an inconsistency of provision of infrastructure across Traralgon and (the rest of Latrobe) in which some parts will have access to particular services, and therefore have an advantage over other parts," Mr Buckley said.
"While we haven't had major issues raised with us from businesses in terms of the access to high speed internet (under a Coalition Government) there is a particular need into the future need to attract people and businesses to the Valley from Melbourne – high speed broadband is just as important as roads and rail."