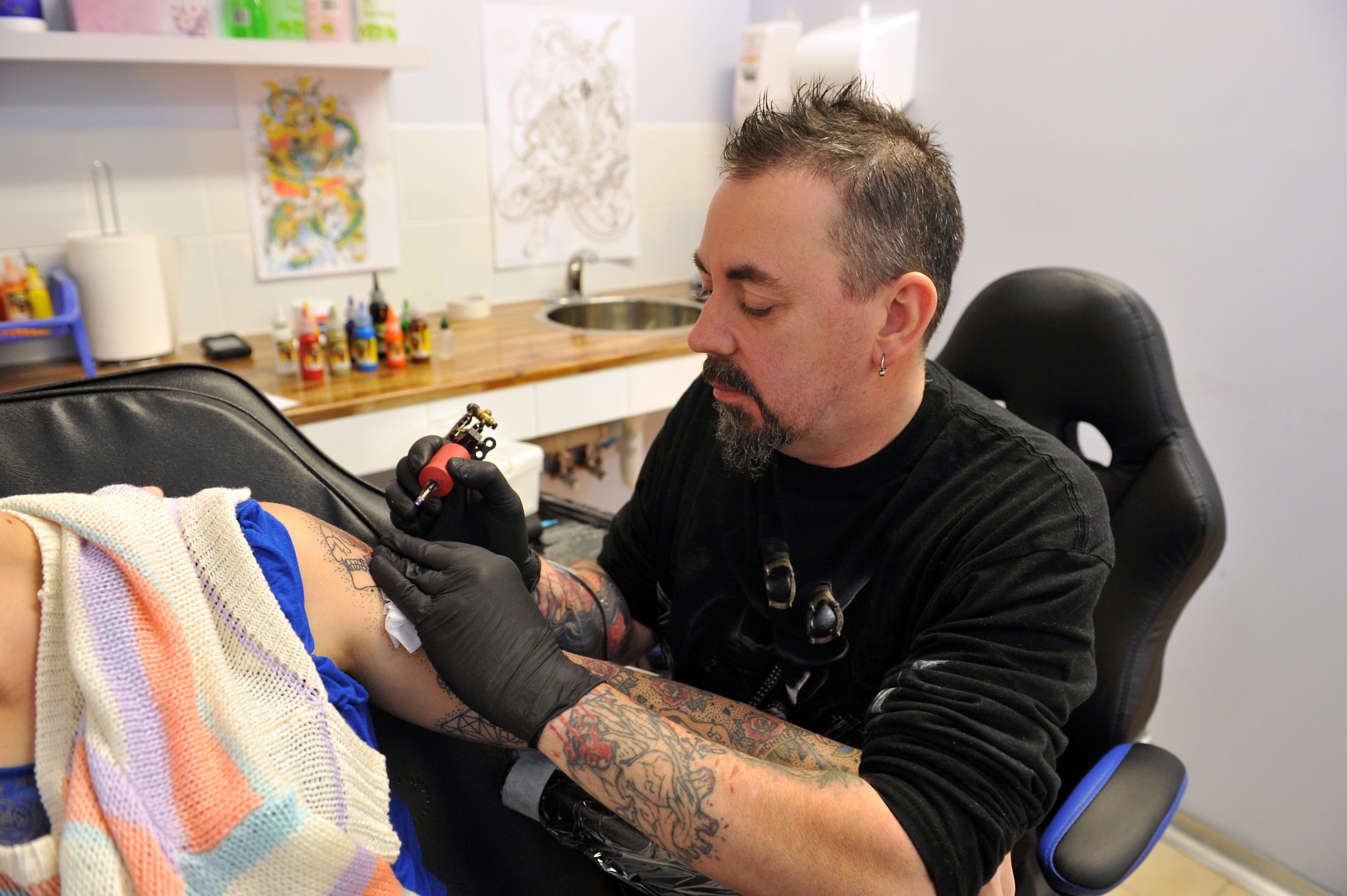 A local tattoo artist fears illegal backyard tattooing operations are on the rise in the Latrobe Valley and is urging ink-lovers to steer clear.
Willy Dunstan estimates there are up to 100 unregistered tattooists across the region and said he saw weekly examples of backyard work gone wrong.
"Besides the artwork being terrible, it's the infections, the blood diseases," Mr Dunstan said.
"We have people coming in with scarring and we have to do touch-ups.
"The scars are virtually unfixable, they're there for life."
Mr Dunstan said he was aware of some backyard operators exposing customers to serious diseases by using the same needle on different people and one had even phoned his licensed Churchill business to ask how many times they could use a needle before it went blunt.
"I tell them 'you should not be doing this'," he said.
"Any one of these diseases is easy to contract by skin penetration."
He said the unregistered tattooists were also dumping medical waste into their curbside collection bin.
Mr Dunstan attributed the perceived rise in unregistered tattooists to the availability of overseas needles and ink through online marketplaces.
Latrobe City Council said it had received one complaint about a tattoo parlour operating without a registration certificate and was pursuing the case.
It urged members of the public to report incidents of unregistered tattoo establishments.
"Tattooists and similar businesses must be registered to operate in Latrobe City," general manager community liveability Michael Edgar said.
"We would urge customers visiting a tattoo artist to ask to see the council registration certificate."
There are currently eight tattoo businesses operating in the Latrobe Valley which have registration certificates from council.
Council is not required to check the qualifications of the tattoo artist.
To report an unregistered tattoo businesses, phone council on 1300 367 700.