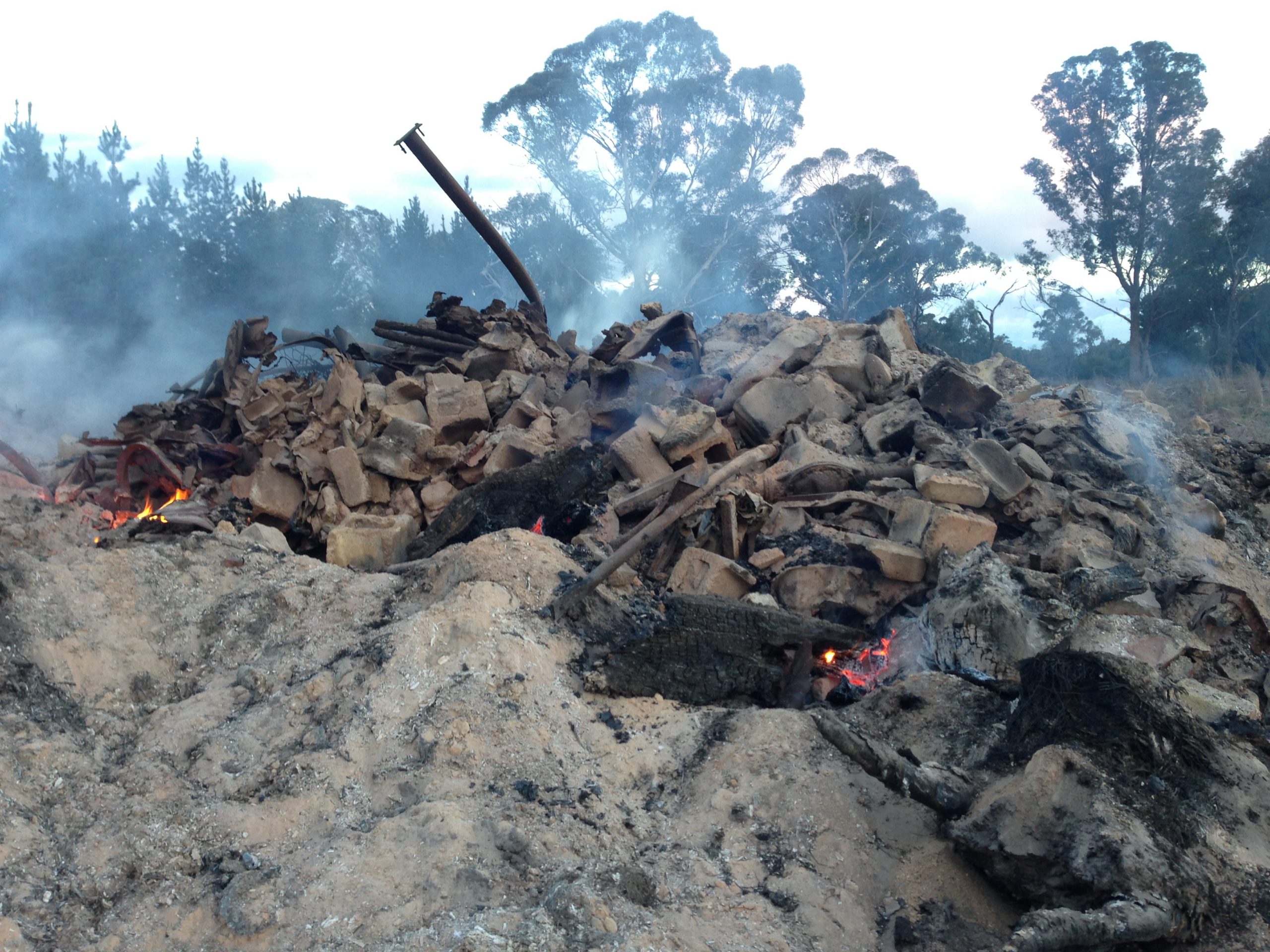 The source of a stench which overwhelmed a number of Traralgon West residents last week has been identified as hard rubbish burnt during clean up operations by HVP plantations.
The Express was contacted last week by a resident deeply concerned about a stench emitting from burn off piles in HVP's harvested plantation areas, and was asked to investigate.
While The Express sought clarification about the burn offs from HVP, a related question published on its Facebook attracted numerous complaints and health concerns about the smoke and smell.
Two readers complained of the "disgusting" smell of burning plastic, while another reader with emphysema "found it very hard to breathe for a couple of days".
Another reader said she woke during the night choking and coughing.
"It was so bad that I felt sick and it irritated my two year-old son as well. I wondered where it came from," a reader said.
"My bedroom was full of smoke and the window (was) only open an inch. I have asthma and think this is a disgrace that this is allowed to happen," another poster wrote.
HVP Plantations spokesperson Lou Coutts was able to confirm last week the company was conducting burn offs across the area in preparation for an upcoming round of seedling plantings, before yesterday confirming a pile of bricks and steel were within one of the burn off piles.
"Local anecdotal information indicates this material was at the site of (a local) farmstead which was demolished… prior to the establishment of the Australian Paper plantation, more than 20 years ago," Ms Coutts said.
"It appears some forest harvest residue has been pushed against this rubble – most likely covered in grass, during raking with a bull dozer and subsequently lit as part of our fuel reduction burn program last Tuesday."
She said the burn off program would be completed in "the next week or so" – weather permitting.
Latrobe City Council general manager community liveability Michael Edgar said while current local laws required land owners and occupiers to apply for burn off permits, a 'blanket' permit was provided if certain conditions were met.
While the permits allow the burn off of leaves, branches, grass and timber for fire prevention purposes, the burning of rubber, plastic, petroleum oil, paints, manufactured chemicals, food waste and "any other offensive or noxious substances" were prohibited.
Mr Edgar said council was unaware of any official complaints regarding the HVP burn off as of yesterday afternoon.