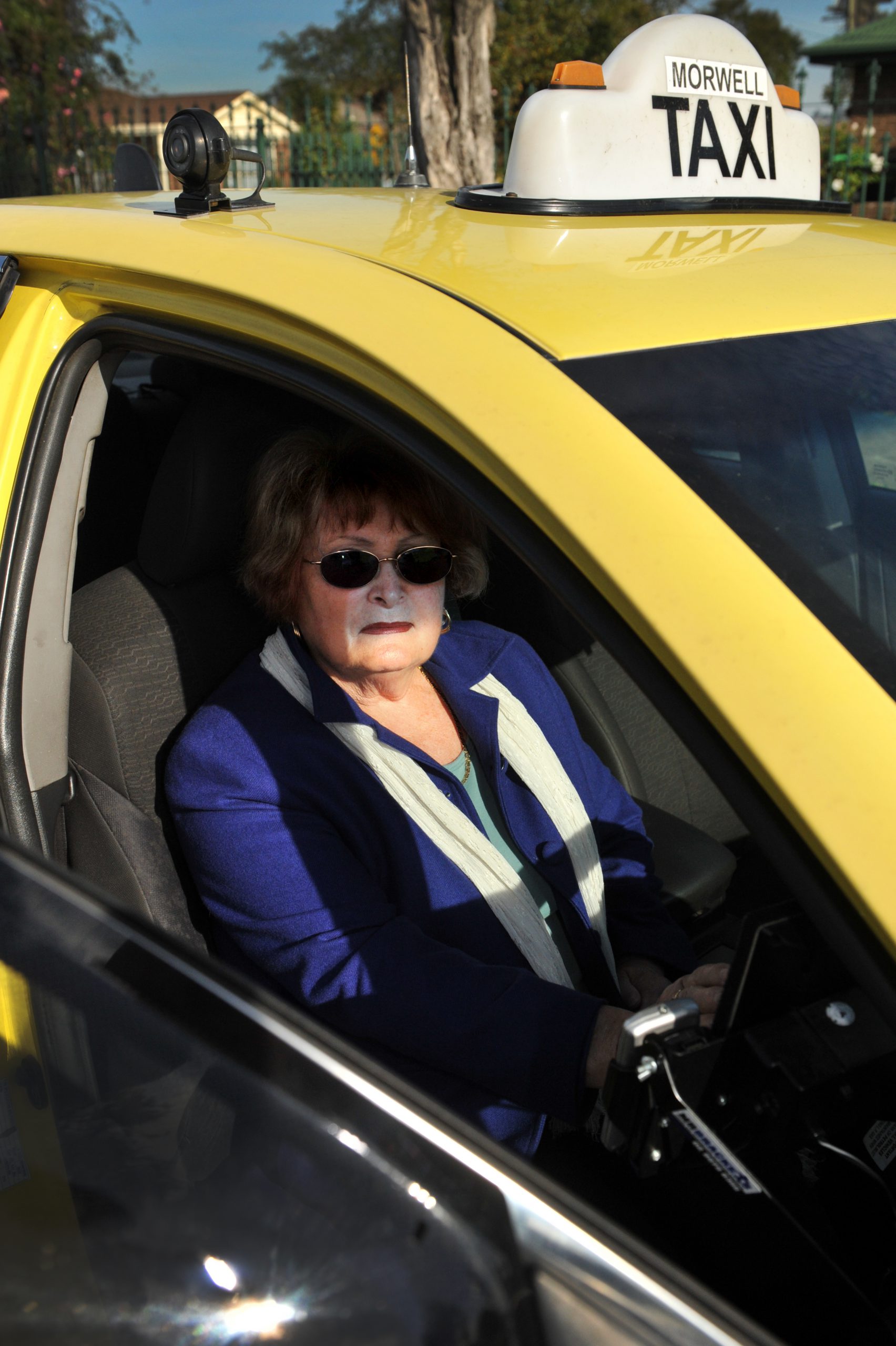 Off peak fares and drivers increased share of takings are among the State Government's taxi industry reforms that have some Latrobe Valley taxi owners and drivers concerned.
Morwell Taxis owner Carmen Giddens said while she welcomed some aspects of the State Government's response to the Taxi Industry Inquiry, announced Tuesday, she had concerns with lowering fares at off-peak times.
"My question is how are they going to decide the off-peak times? Because it's different in every town," Ms Giddens said.
"An off-peak time in Morwell is not going to be the same in Leongatha… because the dynamics of the town are different."
According to the government's report it has supported lower fares at off-peak times and increased fares at peak times, such as Friday and Saturday nights, but has not detailed exactly when off-peak and on-peak would be.
Moe taxi driver Kevin Coade said he was wary of increased Friday and Saturday night fares, arguing it could lead to customers not using taxis because of it.
Mr Coade said there was already an extra charge for trips after midnight.
"I think at night time and weekends if you have got people out there prepared to work, they should be compensated for that," Mr Coade said.
"You do have trouble getting night drivers because they don't get enough money."
Mr Coade said he was concerned the proposal to increase the drivers' takings of fares to 55 per cent rather than the 50/50 split would not lead to the "better conditions and pay for taxi drivers" the government has touted. "Anything other than 50/50 creates problems," he said.
"The owners will go crook on the drivers and be pushing them to make more (money)."
Ms Giddens echoed these thoughts, saying it would cause owners to drive more and lead to less taxi drivers being employed.
She had a mixed response to the reforms, adding she was happy that taxis may not all have to be yellow, and advertising on cabs was now possible, which would help raise revenue.
She said there was still uncertainty and confusion among drivers and owners, but expected to learn more at two meetings in Melbourne on Saturday and Wednesday.
Transport Minister Terry Mulder did not respond to The Express's requests for comments by time of print.