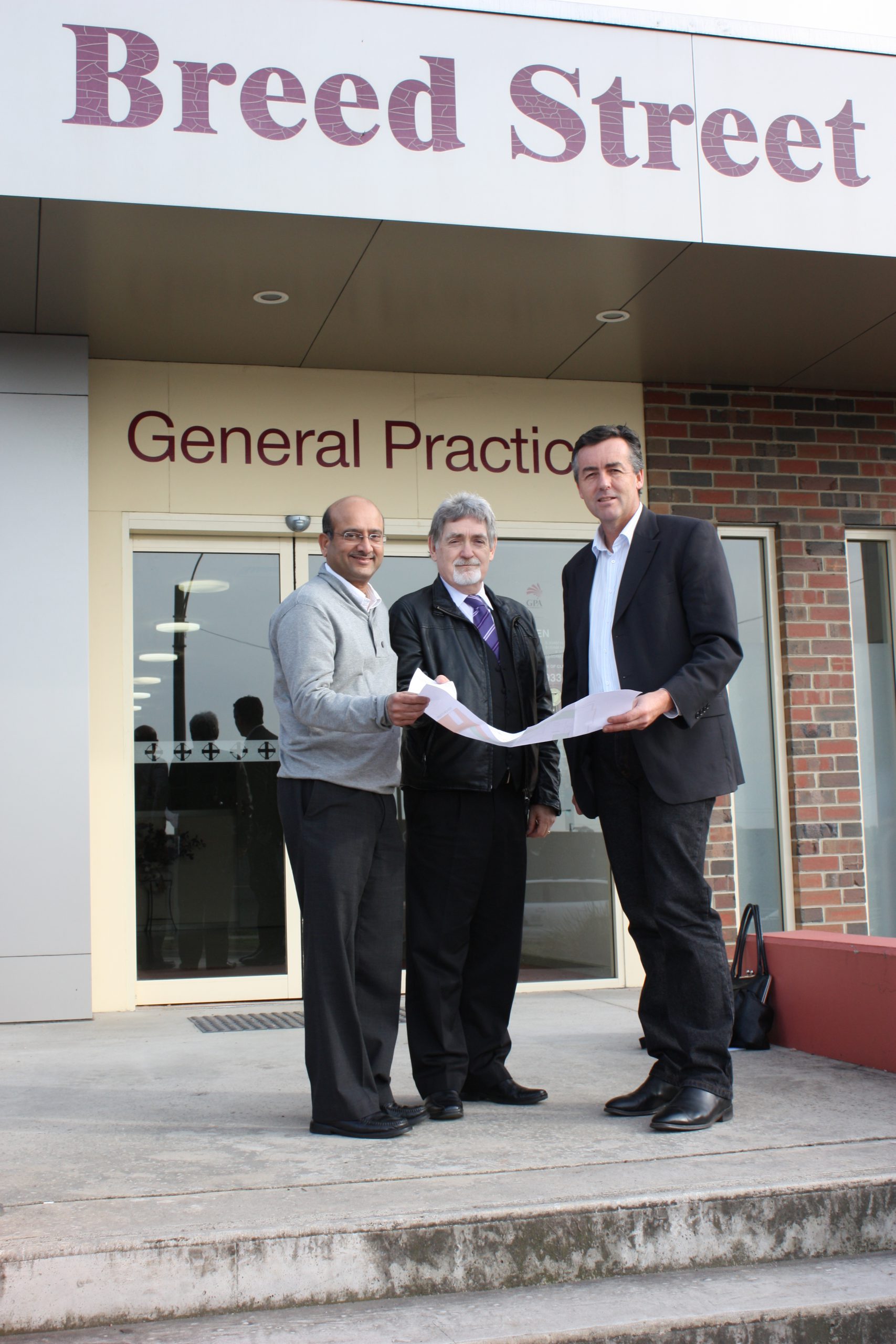 THE capacity of one of Latrobe Valley's largest private medical clinics is set to expand with the assistance of a hefty Federal Government grant.
After months of pursuing funding, and following initial rejection, Traralgon's Breed Street Clinic secured $500,000 through a General Practitioner Super Clinics Program towards a $750,000 expansion which is now underway.
Speaking to The Express, clinic practice manager Peter Wallis said Breed Street had competed with much larger regional centres to attract funds which would allow it become "a complete training practice".
He said the clinic expected to be able to accommodate Monash medical students, interns and registrars once redevelopment was complete.
Building contracts for work on the site have been signed and Lietner Constructions will oversee the project which Mr Wallis said he hoped would be complete by October.
The redevelopment will see the clinic's nursing workspaces increased to five as well as a new training room, medical student room and sterilising room "packaged in".
Mr Wallis said the new layout would also provide for better after-hours services and improved ambulance access.
The manager said it was a "relief" when news came last week the funding contract had been "signed-off on".
"It has absolutely been hard work," he said, commending Federal Member for Gippsland Darren Chester for his efforts "facilitating representations for us".
Mr Chester said he had supported the clinic in pursuing funding avenues after its initial applications were rejected and the outcome was "over two years in the making".
The clinic, Traralgon's largest GP facility, also just acknowledged 30 years service of two of its GPs, Dr Roger Fitzgerald and Dr Pauline Field.
Mr Wallis said two other GPs had also consulted at the local clinic for more than 25 years and another for 10.
He said a newer GP, Dr Zaw Tham, had recently accepted a role as owner/director at the clinic, he said, while Irish GP Dr Joan O'Halloran had also joined the team as part of an exchange program.