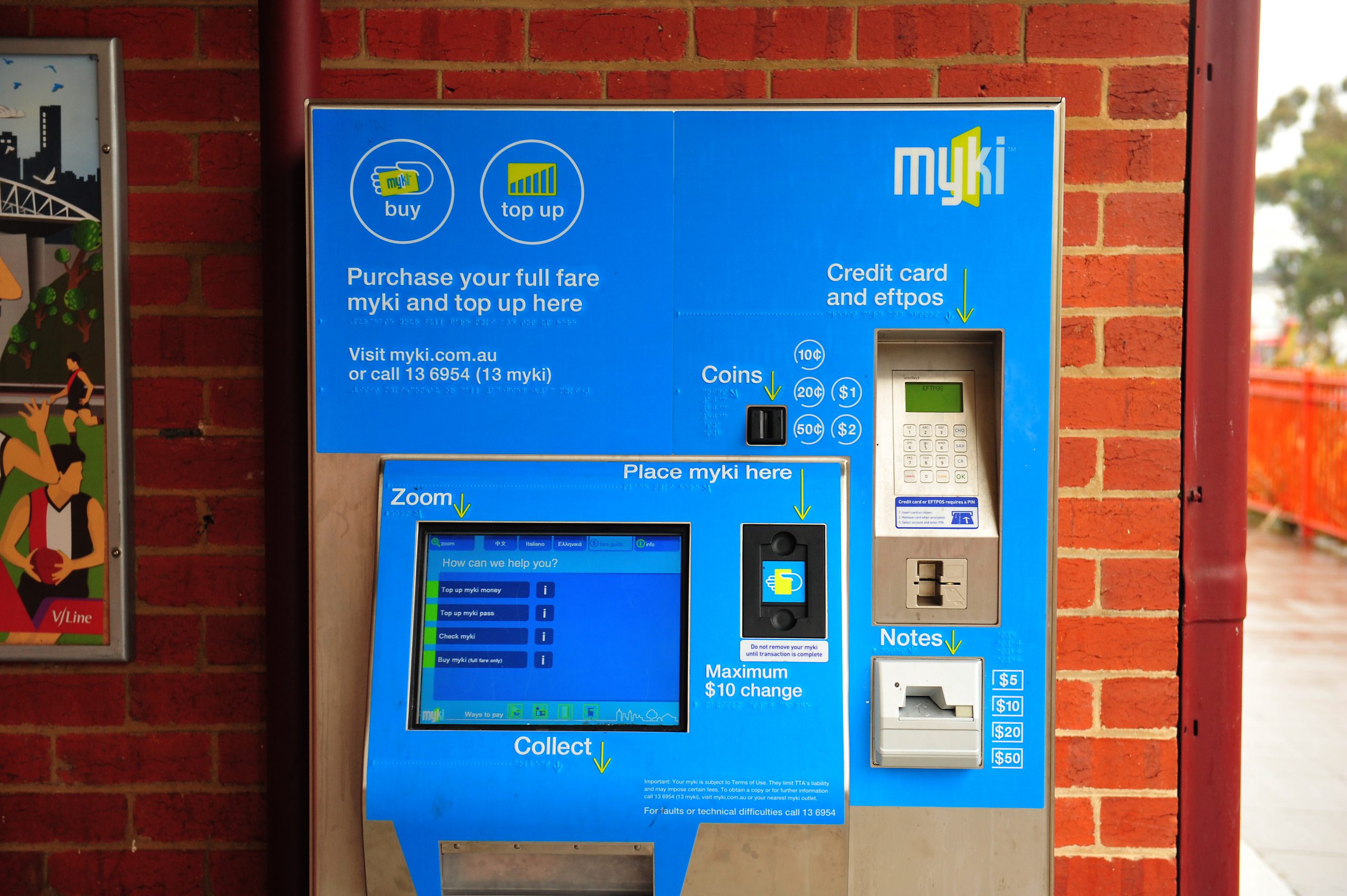 Latrobe Valley V/Line commuters will be able to use the Myki ticketing system from 8 July, when it rolls out to the Traralgon line.
However some commuters The Express spoke to at Morwell yesterday were still in the dark about ticketing system, which has suffered a delayed roll out and budget blow-out.
Some train travellers questioned how the card worked and if fares depended on times or distance.
Others were concerned the money on the card could expire if left inactive.
Janette Morrison said she thought the Myki system would be fine for regular travellers, but could be an inconvenience for less frequent commuters, such as herself.
"If you don't have the card then you can't just get on and buy a ticket on the train like you can now. So I guess people will have to be a bit more organised," Ms Morrison said.
"My relatives from South Australia use it when they come here and they find it really good. My son uses it and he thinks it's okay."
Public Transport Victoria customer services director Alan Fedda said from 8 July Traralgon line customers could choose to switch to Myki or could keep using V/Line paper tickets until they were phased out over the coming months.
"Weekly, monthly and date-to-date tickets will no longer be available to purchase after the last service on 22 September, but all other single use tickets will still be available for some time," Mr Fedda said.
He said Myki meant V/Line customers could purchase and top up their tickets, not only at the ticket windows of staffed stations and other outlets, but also online and via the Myki machines at stations.
A PTV spokesperson said fare amounts would remain the same, or slightly cheaper in some instances.
"Customer service staff will roam across the V/Line network, visiting stations and talking to commuters (to explain the system)," the spokesperson said.
According to the PTV website, money on cards inactive for five years would go to the Registrar of Unclaimed Money, but could be retrieved.
More information is available at ptv.vic.gov.au/tickets/myki/ or by phoning 1800 800 007.