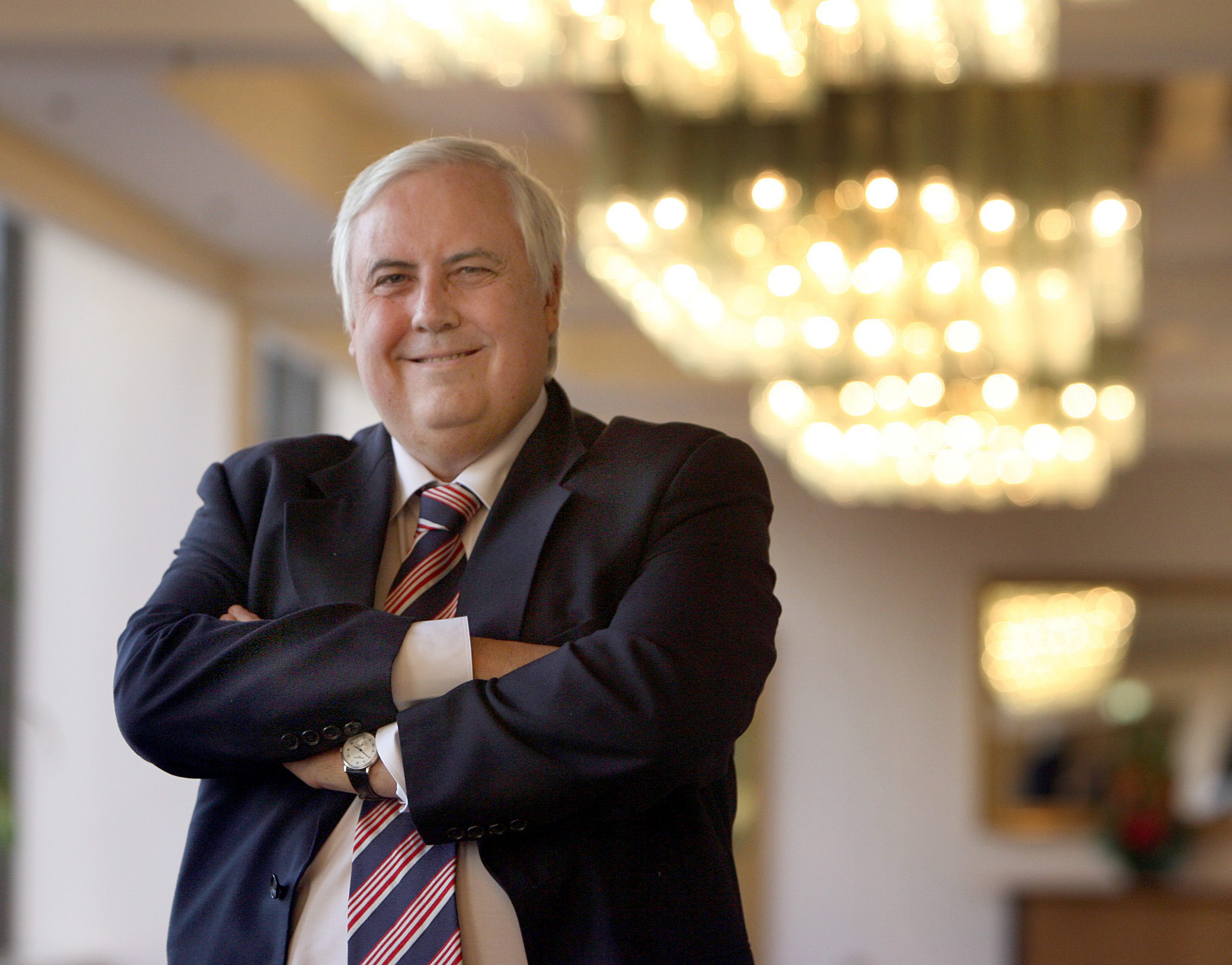 BILLIONAIRE and aspiring politician Clive Palmer says the Latrobe Valley has suffered "enormous disruption" to its community at the hands of government policies and he is the man to undo the damage.
Speaking with The Express ahead of his intended endorsement of federal candidates to contest the local seats of Gippsland and McMillan at the next election, Mr Palmer – one of Australia's wealthiest business identities – said the Valley had been "taken for granted" by both major political parties and "no-one but me is bringing attention to this area".
Insisting his political campaign, under the banner of the Palmer United Party, was not "just paying lip service" to the Valley, the Queensland-based mining and property developer said "you only have to drive through the Latrobe Valley to see what has happened there; look at what (the Federal Government) has taken from the region and yet look at what you have given to the Australian people".
In response, Federal Member for Gippsland Darren Chester said he "personally, quite liked Clive" but questioned when Mr Palmer may have last driven through the Valley.
"It is not as if he has been actively helping to protect Gippslanders over the last five years, and (more recently) when they faced the possibility of 'contracts for closure'," Mr Chester said.
Mr Palmer has vowed to contest every House of Representatives seat in the country – in pursuit of his own ambition to be Prime Minister – but yesterday Mr Chester, who has held the seat of Gippsland since 2008, was not taking those aspirations too seriously.
"It is very difficult to see how Mr Palmer will become Prime Minister when all the polling indicates he is not likely to win any of the 150 House of Reps seats," he said.
"I have met Clive and found him to be an interesting man to talk to, with a strong history of achievement in Queensland… but I don't think (Mr Palmer's) foray into politics is going to be his most successful business venture."
Mr Palmer, however, was unperturbed by widespread scepticism of his political potential.
"Whether we win, lose or otherwise I would say to those who live in the Latrobe Valley and care about their region… you are being taken for granted, both parties have abandoned the Valley and voting for them is a waste of time… at least our party is alive to the issues you face," he said.
When asked how the Palmer United Party would serve the Valley's interests Mr Palmer said it would repeal the carbon tax, retrospectively, and ensure "downstream processing" associated with brown coal generation was established in the region.
"My party would also ensure 25 per cent of Commonwealth wealth generated from your region is returned to your region – that's a policy," he said.
"I know the Latrobe Valley has suffered enormous disruption to the community through the closure of many industrial plants which has consequently created a lot of upheaval, where people have lost jobs or been forced to relocate to other areas of Australia.
"Sometimes families have been separated and husbands and wives are forced to live apart, and that is tantamount to the destruction of the community."
Mr Palmer said the "destruction" was a "direct consequence of the carbon tax and Labor policy."
When told the Valley's unemployment rate – which did not stand at the 25 per cent he reportedly told the Sydney Morning Herald recently – had been high long before the introduction of the carbon tax and was frequently linked to the privatisation policies of the Liberal-National Party (of which Mr Palmer was a life member until last year) , he said "all major parties have abandoned" the Valley.
"I would re-establish industries in the Latrobe Valley – industries that make common sense," he said.
"Victoria holds the world's largest deposits of brown coal but if mining for electricity production stops here it will only start up in Indonesia or someone else around the globe – it is a global issue not a national issue and there is no reason for the people of the Latrobe Valley to have to suffer."
Mr Palmer conceded regulation of carbon dioxide emissions from the Valley's power generators was necessary but claimed there were "massive improvements that can be made to coal mining in Victoria which would make it more acceptable".
"That would be have been the way to go rather than destroying the (Valley) community," he said.
Mr Palmer has long come under fire for his approach to the environment and in March the Queensland Greens dubbed him 2012's 'FossilFool'.
The Greens accused Mr Palmer of "personally contributing more CO2 to the global atmosphere than any other individual Queensland citizen".
The Footscray-born mining magnate, who said he "felt a strong connection to Gippsland" , having spent many holidays in his youth with family in Bruthen and still having close friends in Bairnsdale, conceded "people say I'm crazy", but added "I think my ideas are common sense."