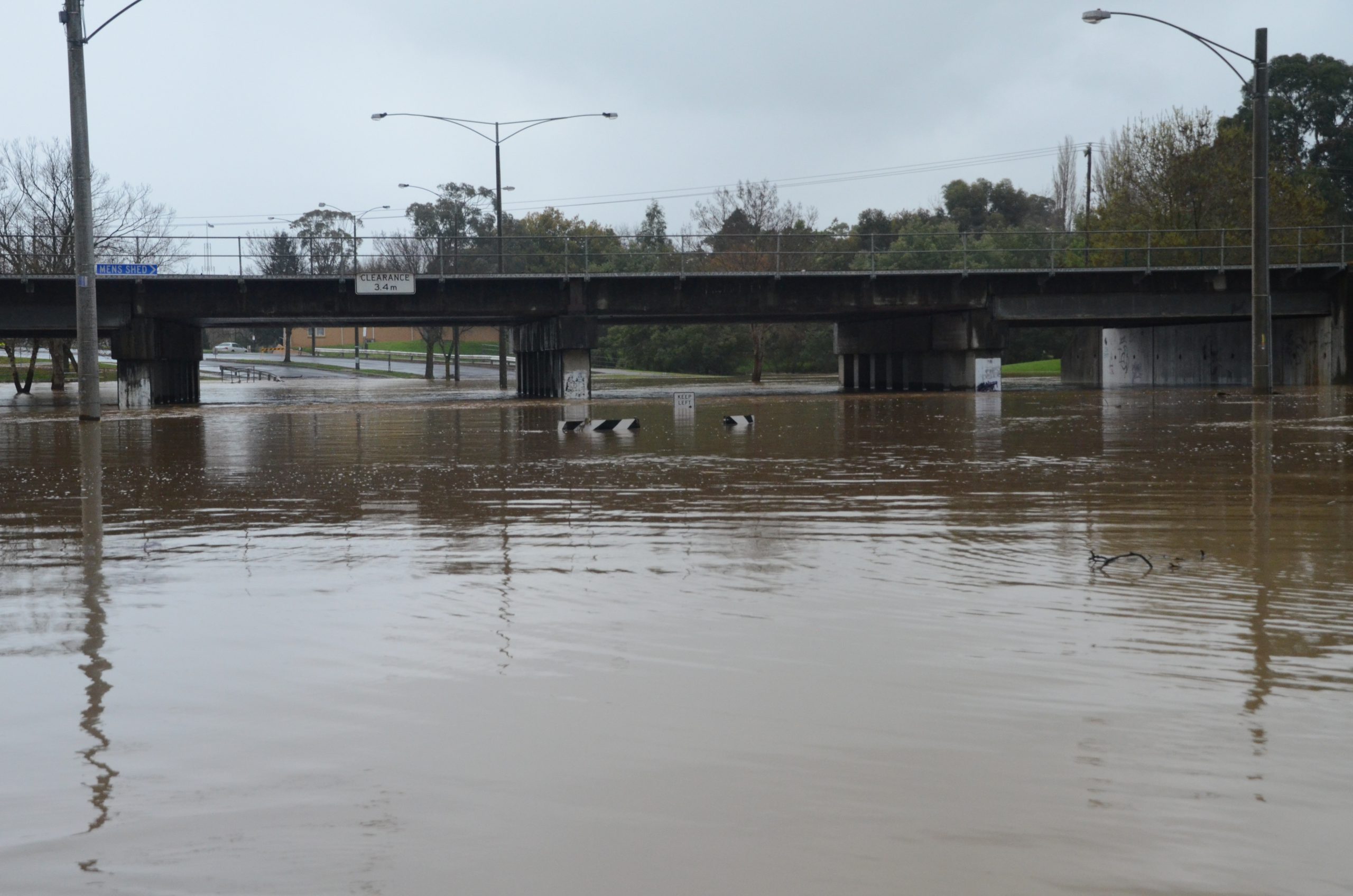 The Latrobe Valley's first big downpour of the year had Traralgon residents evacuated from their homes, new infrastructure tested and a man winched to safety.
The Traralgon Creek received 270mm of rain in 48 hours late last week, peaking at 4.3 metres on Thursday night, before starting to recede early Friday morning.
State Emergency Service Crews took 150 calls for assistance across Gippsland and doorknocked 150 houses in high-risk areas.
Five people went to the Traralgon relief centre seeking emergency accommodation, but in the end, no homes had over-floor flooding.
"Many people didn't answer the doorknock, so we think they left because they were given an early warning and we're delighted they paid attention to that," SES public information officer Anna Larkin said.
Residents in high flood risk areas received two SES emergency warnings on Thursday via text message, the final at 8pm with an evacuation notice.
Ms Larking praised the behaviour of most residents.
"Generally, we're delighted with the way people have listened to warnings, looked at their own risk and made good decisions," she said.
"We're also very pleased with their driving behaviour."
However, ambulance helicopter Helimed 1 was forced to winch a 60 year-old man from the roof of his car along Williamsberg Track in Toomban, near Aberfeldy on Friday afternoon when his vehicle got stuck in floodwater.
He was assessed at Latrobe Regional Hospital for exposure.
In Traralgon, the flood was the first test of the new Franklin Street bridge,which opened in November and is designed to withstand a one in 20-year flood.
A Latrobe City Council spokesperson said the old bridge would not have withstood the amount of rain that fell last week.
Meanwhile, the rain halted recovery work on the Morwell River Diversion inside the Yallourn mine, after it was flooded just over a year ago.
"The temporary river-to-river pumping and pipework are continuing to sustain the excess water entering the river system from the heavy rainfall," an EnergyAustralia spokesperson said on Friday.
"While there has been an increase in the amount of rainfall runoff into the mine, the excess river flow has not entered the Mine.
However by Saturday, it is understood the increased river flows proved too much for the temporary diversion system, with water overflowing back into the East Field mine.
Minor flood warnings were issued yesterday for the Latrobe River catchment and the Thomson River.