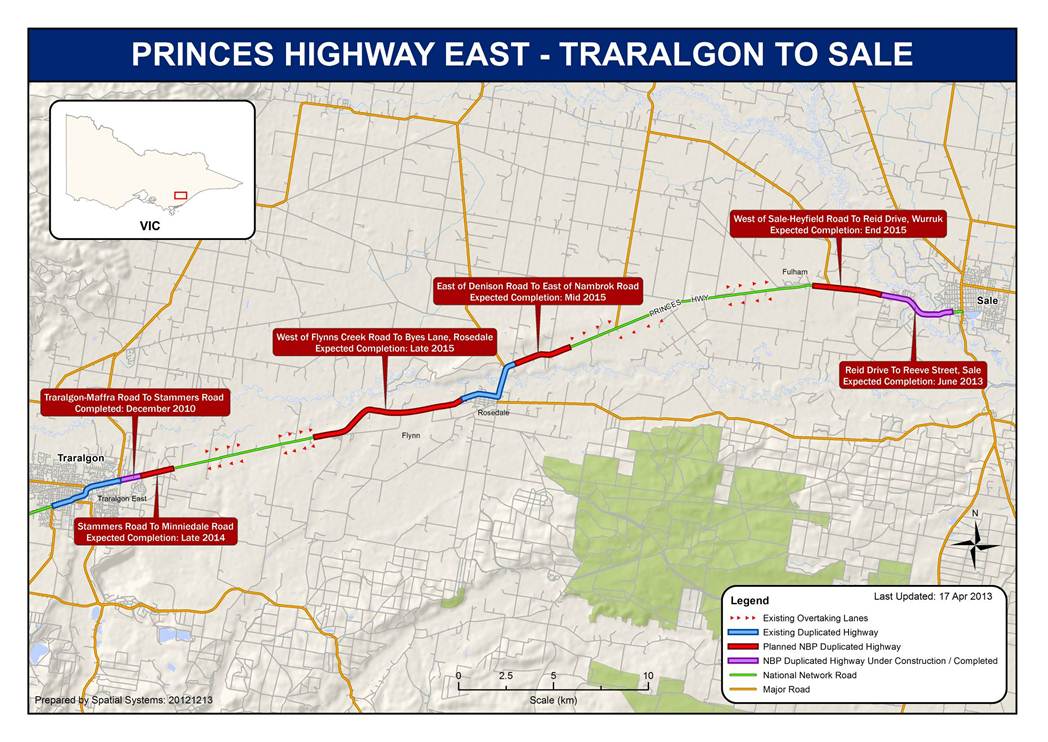 State Public Transport and Roads Minister Terry Mulder has pledged the remainder of the Princes Highway duplication between Traralgon and Sale will begin "sooner rather than later".
Mr Mulder said a contract had been awarded to upgrade the 1.7 kilometre section between Stammers and Minniedale roads in Traralgon East, while a contract for the 3.1 kilometre Nambrok Road section was expected to be finalised by the end of August.
The upgrade between Wurruk and Sale has been completed, including reconstructing and duplicating the four kilometre stretch of highway between Reid Drive and Reeve Street, as well as widening and strengthening the bridges across the causeway.
The $175 million Princes Highway East upgrade is being jointly funded by the federal and state governments.